Written by
Published on
Hits: 4098
JomSocial 4.3 RC 1 Is Here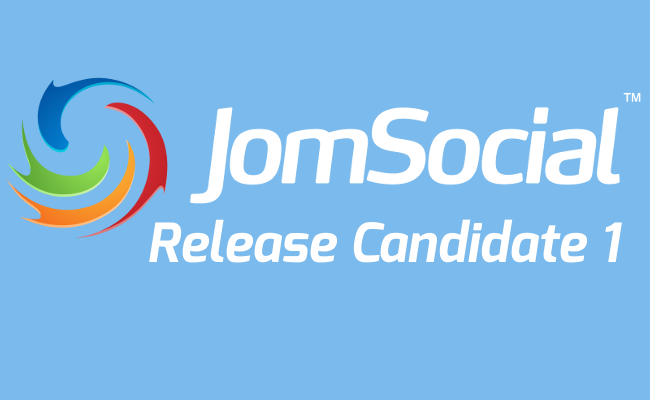 JomSocial Beta 1 and Beta 2 were a huge success. They passed all our expectations by a mile and received very warm and positive feedback from users.
Two and a half years ago, we declared that we would improve the testing process we use before releasing new versions. It took a lot of work to create that new testing system but we are now collecting the fruit from all that hard labor. The newest versions are going out with a ridiculously small number of bugs, as our open beta bug report forum shows.
So it's a great pleasure to already be able to announce the official JomSocial 4.3 Release Candidate.
What's New?
Here are some of the highlights:
Distance Awareness:

Profiles and mini profiles can now show the distance between users.
Search members based on distance from them
JomSocial Comments Anywhere:

Add JomSocial comments on your articles
Easy integration with third-party add-ons
New Features on ThemeDesigner:

Use gravatar as avatars
More color options and flexibility
Replace default avatars and covers for events and groups
Profile Fields:

Drag and drop profile fields to re-order them on back-end
Allow required field to not be a part of the registration process
Totally new and awesome location field
Messages:

See if someone read your message
If a conversation includes more than one user, the system will recognize which of them has read the message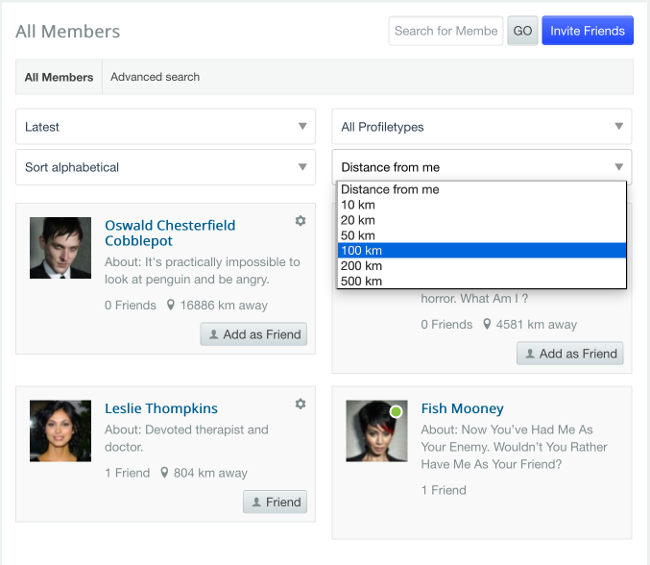 What Is A Release Candidate?
The Release Candidate is still a beta version of JomSocial 4.3 but it is expected to contain considerably fewer bugs and problems. It's also more stable and acts as a base for the upcoming stable release.
Since this is still a test version, we do not advise you to install it on a live site.
How To Download JomSocial 4.3 RC 1
All customers with active licenses are entitled to download JomSocial 4.3 RC releases. You can download the current version (4.2.6) directly from your account. Once unzipped, you'll find that it also contains the latest RC version.
How To Install JomSocial 4.3 RC 1
After downloading the package, unzip the archive and look for the installer named com_community_pro_4.3_RC1.zip.
You will be able to install the "Pro" version even if you only have a standard license. We want all customers to experience the full potential of the new version.
Once the installer is ready, open the Joomla backend and use the extension manager to complete the installation. It will install like any other Joomla extension.
Upgrading from 4.2.x?
No problem! Just proceed with installation as described above.
Upgrading from JomSocial 4.1 or older?
If you are upgrading from JomSocial 4.1 or older, you will need to do a manual tier upgrade, as explained in this document.
Why is the iJoomla Installer update not available?
The iJoomla Installer will only install stable versions and cannot handle the beta/RC software. You will have to install JomSocial 4.3 RC 1 manually as explained above.
Test With Socialize
The latest Socialize template is fully compatible with JomSocial 4.3 RC 1. In fact, they make a beautiful pair so feel free to test them together.
Where To Report Bugs
We have a dedicated forum section for Beta testing reports. You can find it here.
Where's The Changelog?
We don't provide changelogs for RC versions. They're only made for testing and do not constitute a stable version in the development process. We will provide a full changelog for the JomSocial 4.3.0 stable release once it is available.
What's Next?
Given the low number of bug reports, we are confident that this will be the last testing version of JomSocial 4.3. The next announcement we make will probably be about the JomSocial 4.3.0 stable release.
Stay in Touch