Written by
Published on
Hits: 4137
JomSocial 4.7.2: Supports Events for Page and more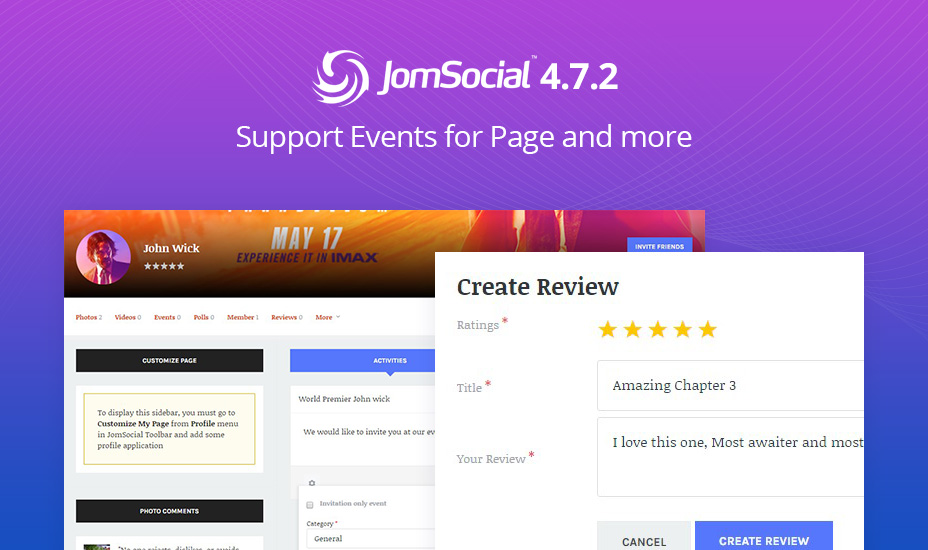 JomSocial 4.7.1 introduced major new feature: page with purpose of helping a user to build a place for people to get connected with their business.
JomSocial 4.7.2 comes with improvements for Page feature that includes Events support.
Support Events for Pages :
Page owner can create Event on their page to invite members of the page.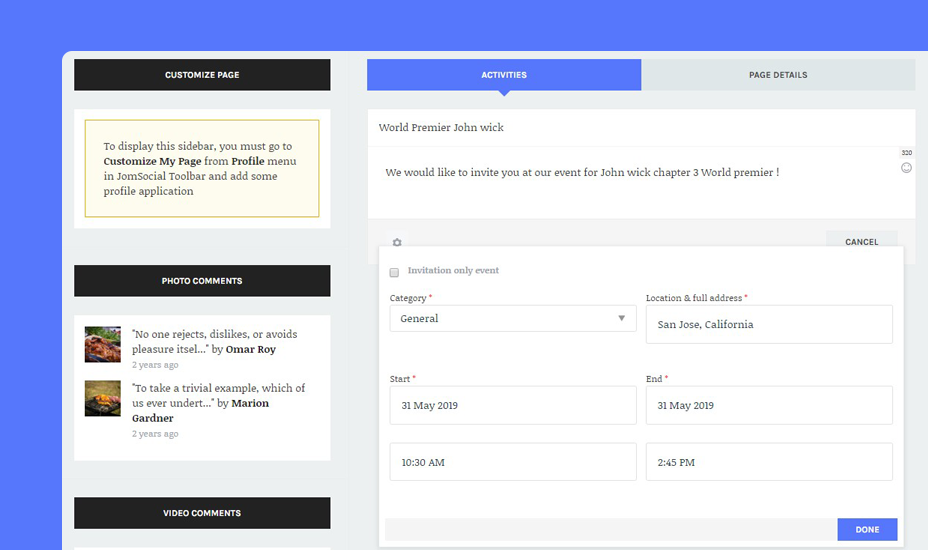 The event options for page will follow all standard options of default event.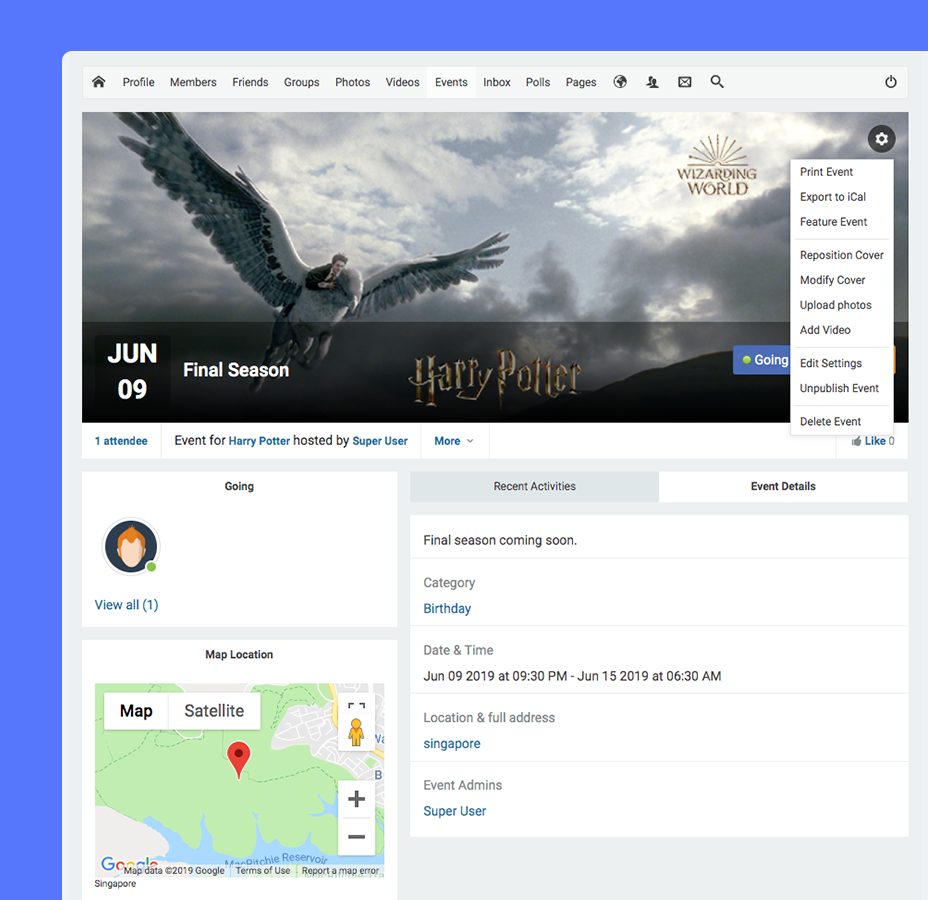 To create an event on the Page you must allow event in Pages from JomSocial pages configurations.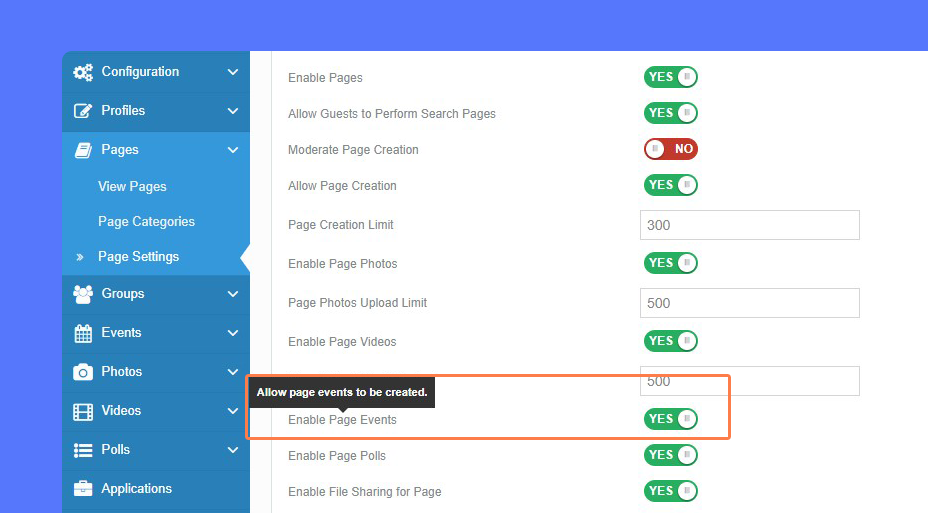 On Frontend once you will add a new page, there is an option that allows user to add an event on the pages.
If a page is already created on site, to add the event option you need to edit the page settings to enable the event options.
More Improvements and bug fixes :
Bug fixes:
Mutual Friend plugin error
Whatsapp share button not working
Cant share photo on activities page
Got undefined error when rotate avatar image on fanpage
Missing parent category when show subcategory
Improvements:
My Friends Location support for OSM
Update closed group tooltip
[pages] events
Viber share button for social share
[privacy backend] Page list privacy
[improvement] adding "please wait" text on avatar/cover progress bar upload
[chat/inbox] add profile link onto avatar
add new backend config for Date Format
JS Page category module