Written by
Published on
Hits: 6025
Poll: Which Gavick JomSocial Template you like the most? Vote & Win Pro memberships at Gavick & JomSocial.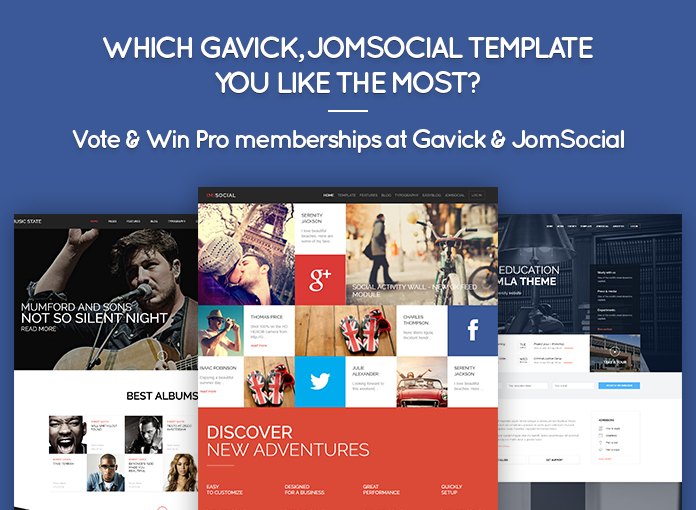 With the recent acquisition of Gavick by Joomlart, we can't be more thrilled to announce all Gavick templates with JomSocial support will be updated to always support latest JomSocial.
It is however, a process that require time because most overrides are currently only partially working due the fact there are new features in JomSocial for which overrides were not created.
What to update first?
We were looking into the three templates Gavick made with overrides for JomSocial and while all are partially working to some extend they break at the very same area, so update is more than needed for all of them in order to provide smooth integration with JomSocial.
We know how to update templates but we would like to know which template you would like us to update first.
The Contenders
There are currently three Gavick templates supporting JomSocial
1. GK_MSocial
A "metro" style grid header template.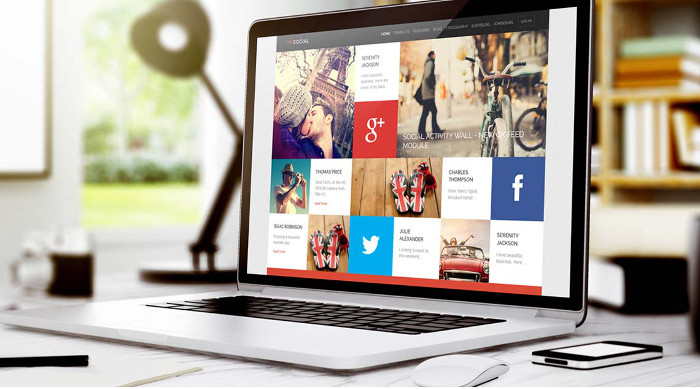 Demo
Template page
2. GK_MusicState
Template that offers a great way for musicians, artists and their fans to connect, share, and discuss the sounds they love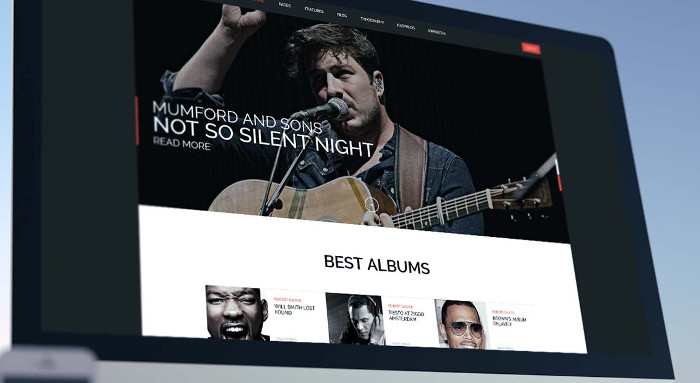 Demo
Template page
3. GK_University
A stunning Joomla template for educational use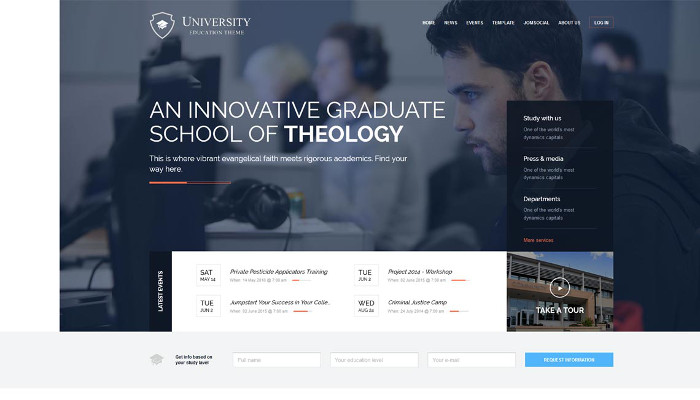 Demo
Template page
Vote Now
How to claim the reward?
Announcement will be made in the blog post update and winner will beinstructed to contact us.