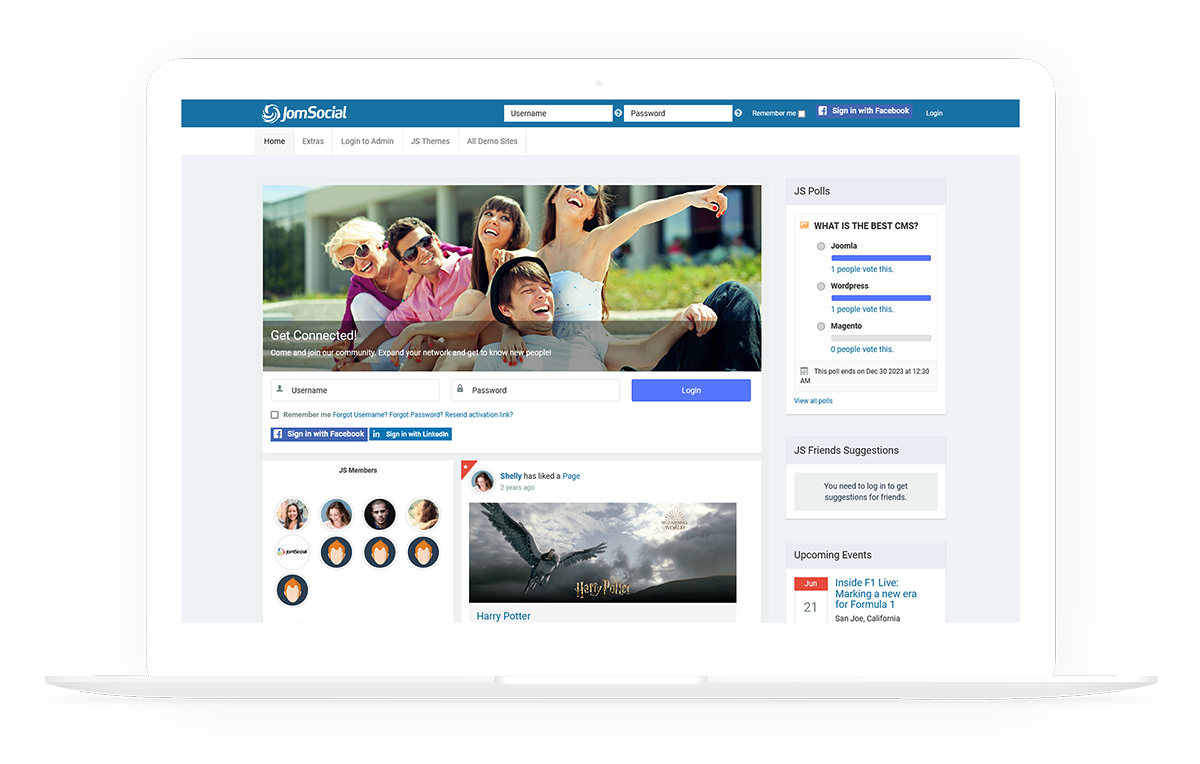 TRY JOMSOCIAL 4.8 NOW
Don't take our word for it, see JomSocial in action for yourself!
Demo user:
demo
/
demo
or Visit our
online community
to see how a real community looks like!
Our demo site automatically restores itself every hour, so don't worry about messing it up, please be sure to login and try the different features as a logged in user.