Product Tour
Here are some of the features that make JomSocial the best social networking software on the planet.
Activity Stream
Members can share their status, upload photos, post videos, create events and more. They can like, share, comment and keep in touch with their friends.
Share Box
Our powerful share box allows your members to post text, files, videos and photos, poll, embed content from other sites and share moods and location.
Pages
Pages are useful to expand your business, you can interact with members via Pages, can share videos, photos, files, and status updates, invite friends.
Profiles
Create custom profile questions for your community. Members can add cover photos and avatars.
Messaging and Chatbar
Members can contact each other privately, reply, delete messages using inbox and chatbar.
Alerts
Receive real-time alerts on new comments, likes, friend requests and messages. Keep your members engaged and interested all the time.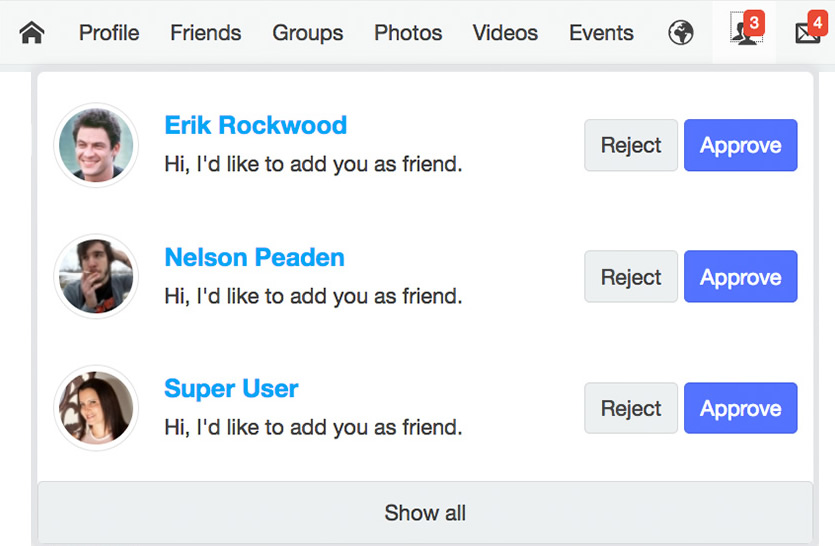 Events
Members can schedule events, invite friends and easily keep track of their real-life meetings.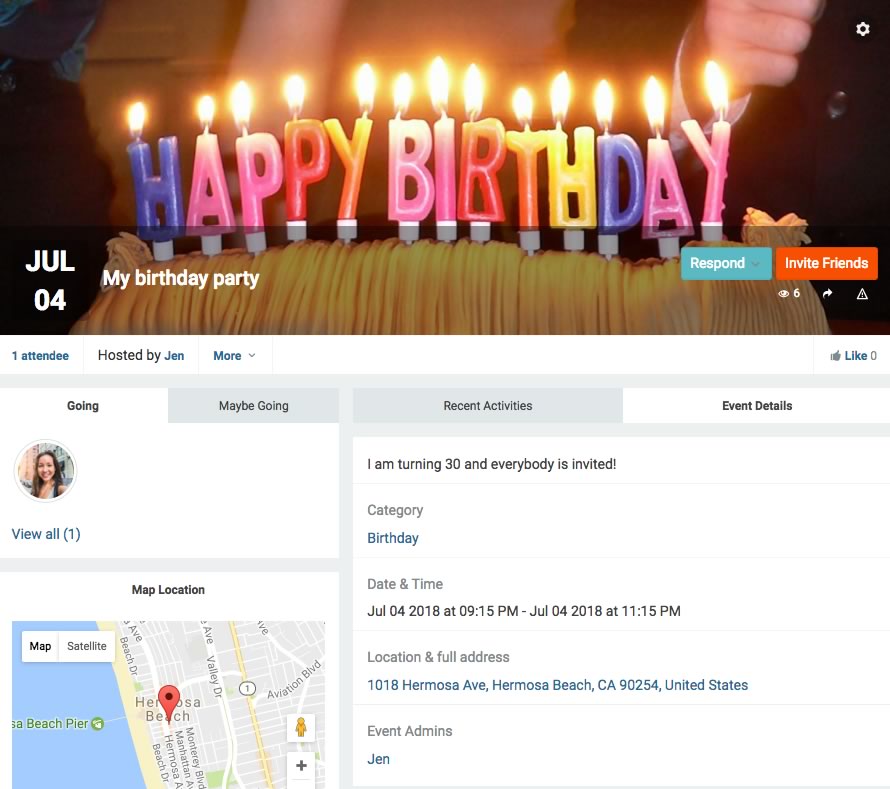 Groups
Groups can share videos, photos, files, and status updates, invite friends, schedule events and hold important discussions.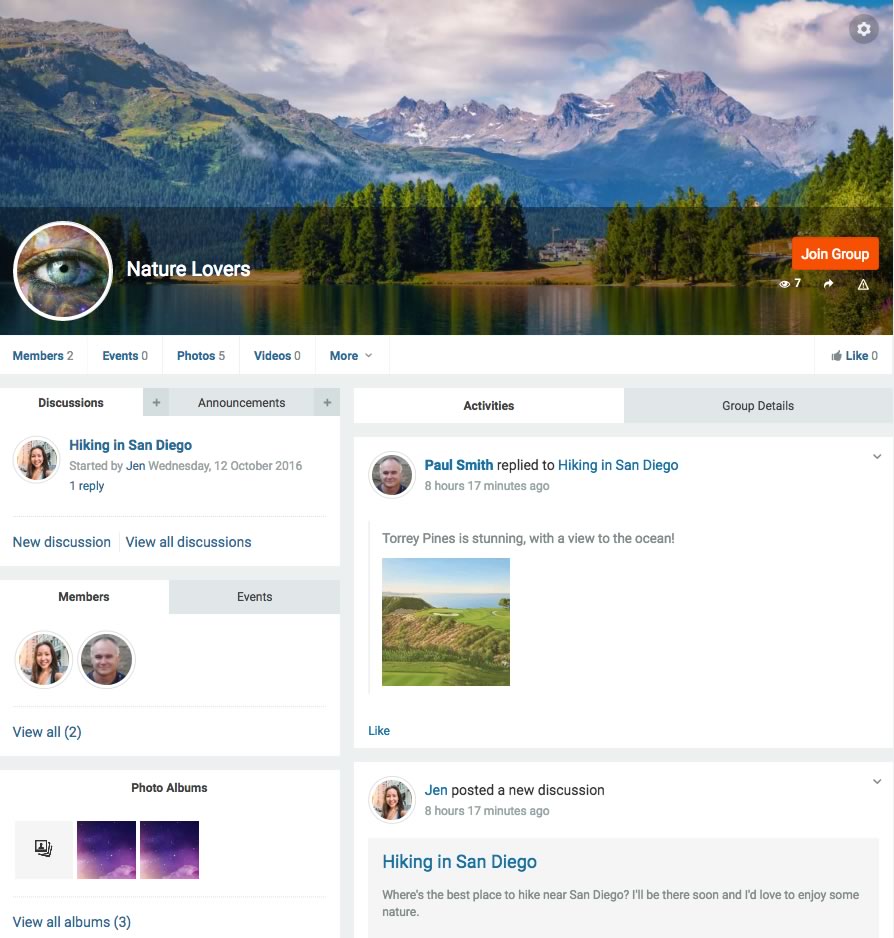 Photos
Easy-to-use photo galleries make profiles fun to browse, comment on and view.
Videos
Members can easily share videos from all the major video hosting sites, including YouTube, facebook, Vimeo and many others. We import the title and description automatically.
Poll
Members can post poll on site to get community members view on their questions. Poll gives multiple option to vote based on single or multiple choices.
Profile Apps
Add profile apps to profiles, including a Twitter feed, RSS feed and more.
Admin Interface
A powerful admin interface that delivers full control over your community.
Friends
Adding friends strengthens the connections inside your community. Members can add friends and accept or decline friend requests.
Social Sharing
Make your social site truly viral by allowing your members to share content across Facebook, Twitter, Tumblr and more.
Members
Display a full list of members with advanced search.
Import Members
Grow your community fast by importing membership lists.
User Points
Members gain points each time they take action on your community.
Template Compatibility
JomSocial is compatible with almost every Joomla template. We also have our own specialized template called Socialize and many other JoomlArt templates.
Modules and Apps
JomSocial comes with dozens of modules and apps that make your community rich and engaging.
24/7 Support
Our dedicated support team and community is available to help you with any questions and concerns via our forum .
Lively Community
Our active community is a great place for JomSocial enthusiasts to share their experience, ask questions and showcase their site.