Written by
Published on
Hits: 10126
JomSocial 4.5.0 With Several New Features And Database Upgrade Is Now Available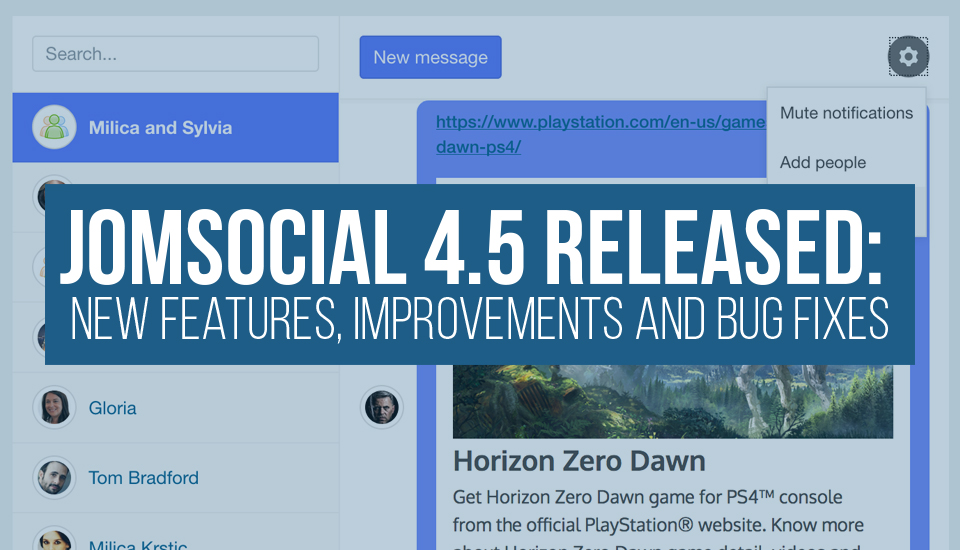 We are pleased to announce immediate availability of JomSocial 4.5 series introducing the brand new system for guest users to manually request invitation when website is set in "invite only" mode and database preparation for upcoming chatbar feature. For the full list of changes, refer to our changelog.
Request Invitation
JomSocial administrators had an option to set a website in "invite only" mode and today we introduce the option for visitors of the website to request invitation manually. This functionality is completely optional and it's disabled by default so it won't interfere with your site flow. If you want to enable this option you can find it in "JomSocial Dashboard -> Configuration -> Registration"

Once user request an invitation, it will show up in "Monitor -> Pending Invitations" section where you can easily review their application and accept or reject it.

If accepted, an email with invitation to the site will be generated through regular mail queue and sent out on next Cron run for user to register on the site.
More new features and improvements
Abandon the conversation in chat
Leaving the conversation you're not interested in is now possible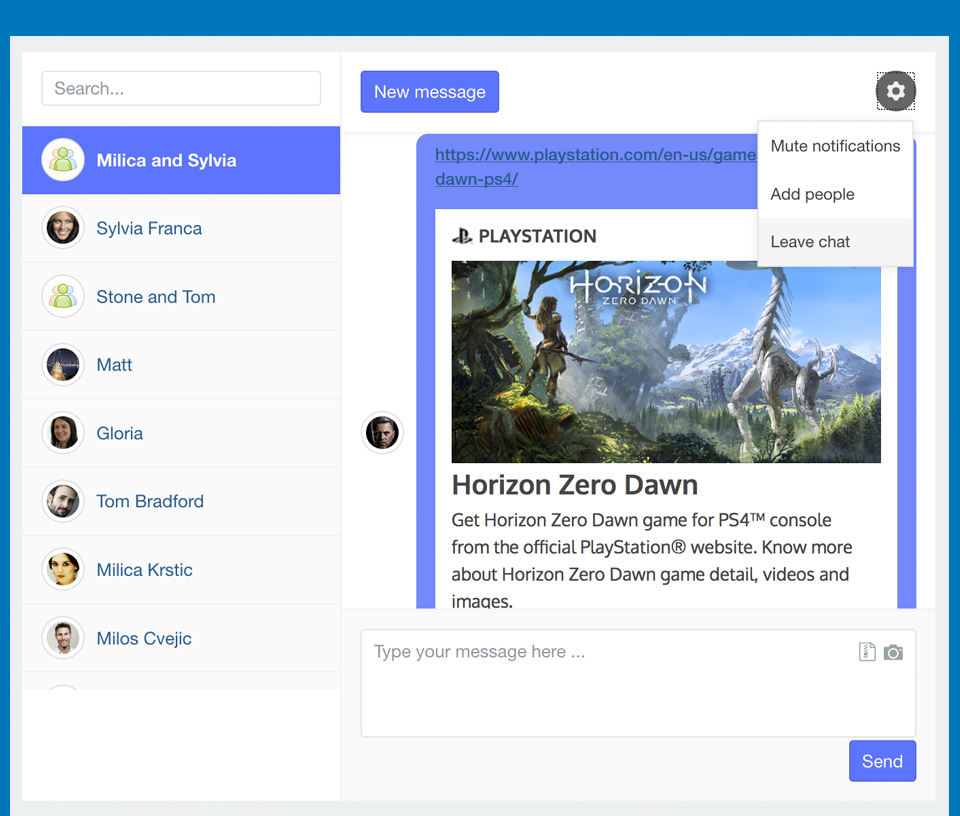 Add Users to a JomSocial group when profile type is selected during registration
Adding users to a specific JomSocial group once they choose the profile type has never been easier

Troubleshooter Manual Clean Up: Clean Up Orphaned Chats
Clean up the database by deleting chats with orphaned ID's. Through time, these orphaned items can pile up take up the precious database space. Use this tool to quickly remove them.
Under the hood?
JomSocial 4.5 brings some improvements not necessarily meeting the eye, most noticeably, the database update to support implementation of the new chatbar which will be coming very soon in future updates of JomSocial 4.5 series.
Why 4.5?
Originally we planned to add these improvements to JomSocial 4.4, but after numerous hours spent on manual and automated testing on big volume websites the results were not good as we expected. The database update was necessary to eliminate the bottlenecks in the system.
Due the JomSocial upgrade implementation, it was needed to bump the version number as database to support invitation request and chatbar is not the same as one found in version 4.4.
How to upgrade?
Luckily, the upgrade process is very simple:
If you use any version of JomSocial 4.4 - Simply install the version 4.5 on top of it
If you use JomSocial 4.3 or lower - Make the tier upgrade as explained in this doc
Whats next?
Chatbar will be available very soon in November and after that we are focusing on the features from the road map, plus a little bit extra on the side as you're accustomed to :)
How do i get all this stuff?
If you have a subscription, you get all updates during the license period. If you still don't have a license, you can subscribe today with 30% Halloween discount on new JomSocial Professional and Supercharged package purchases.
Promo Code: SPOOKY2017
You can also treat yourself with new Joomla! template and get $100USD discount code on JomSocial
Checkout JoomlArt Halloween sale