Written by
Published on
Hits: 4955
Jomsocial 4.5.4 Preview - 17 more video channels support and improvements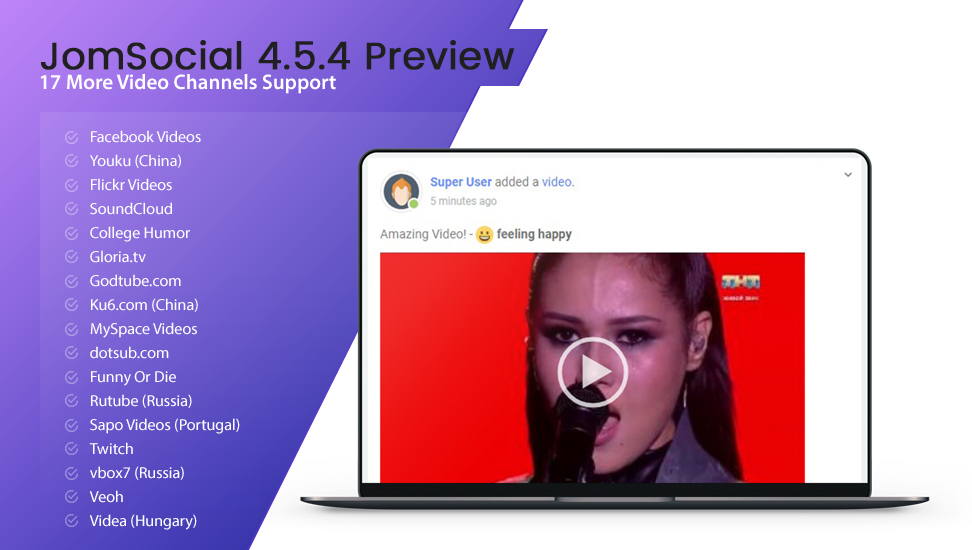 Hi Guys,
JomSocial team is happy to announce preview of JomSocial 4.5.4 with 17 more popular video channels support. Currently JomSocial supports YouTube, DailyMotion, Vimeo, liveleak and Metacafe, we got lots of requests for more video channels. The new version will also come with improvements and bug fixes.
List of 17 video channels support :
Here are the list of Video providers that will be supported in the upcoming version of Jomsocial
Facebook Videos
Youku (China)
Flickr Videos
SoundCloud
College Humor
Gloria.tv
Godtube.com
Ku6.com (China)
MySpace Videos
dotsub.com
Funny Or Die
Rutube (Russia)
Sapo Videos (Portugal)
Twitch
vbox7 (Russia)
Veoh
Videa (Hungary)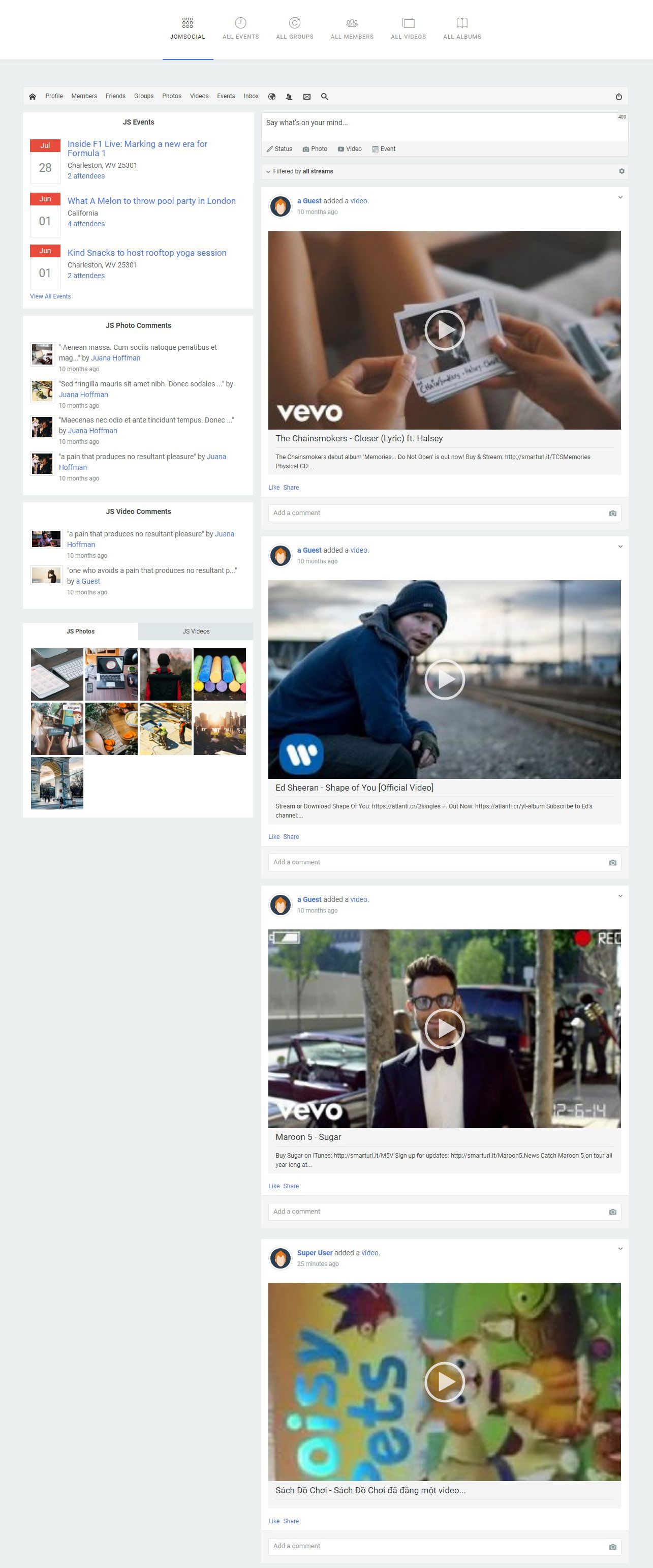 Improvements:
Control chat notifications:
As you are using JomSocial Chat for sending messages, pictures and file attachments to community members/friends. In any case, you forget to check the message? No need to worry, since we added the unread chat notification in the previous version of Jomsocial.
In Jomsocial 4.5.4 version you will have a new option to control the new/unread chat notification. Now admin will have full control over the chat notification to set no. of days.
You can unsubscribe for chat notification Or subscribe them on the daily or weekly basis. There will be cool option to set no. of days to get unread chat notifications.
Mark all read: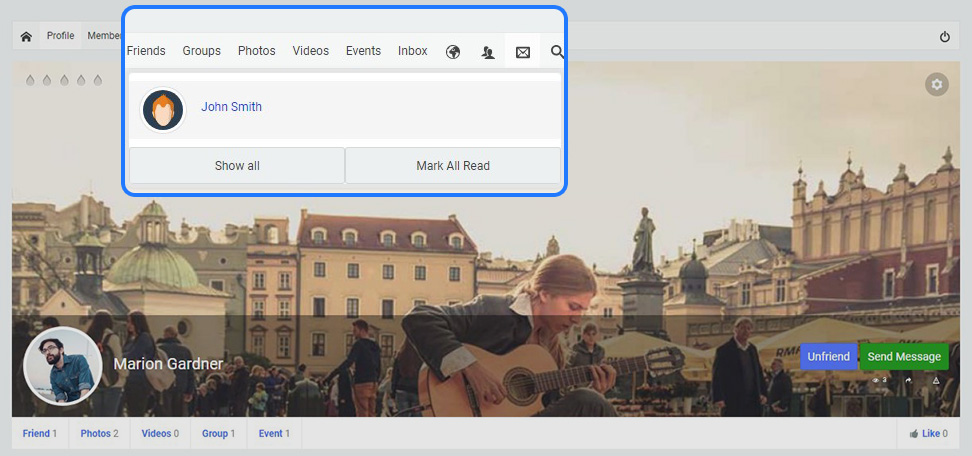 In the upcoming version, there will be another option to mark messages all read. Now do not worry to mark the conversation as read for each new message. We are going to add a new option that will help you to mark all chat Read in a single click.
Screenshots above are early concept, there could be change in the release version.
When it will be ready?
We are currently making final touches to the Video and Chat improvements with some more bug fixes. Then JomSocial 4.5.4 will be released by next week.
What`s next?
We have plans and list of to-do work for JomSocial, for more details, please check our roadmap: https://www.jomsocial.com/features/road-map