Written by
Published on
Hits: 4437
JomSocial 4.5.3 released for Signup consent form checkbox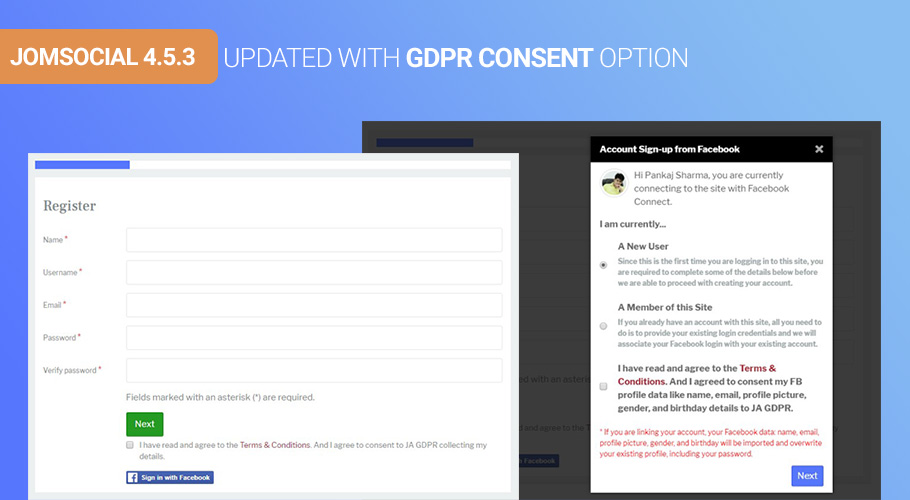 Hi Guys,
We are releasing a quick release for Jomsocial 4.5.3 for General Data Protection Regulation consent checkbox. Since the General Data Protection Regulation is started from today and its required to site owners to give a clear consent option for users in the registration form during a new user singnup on site.
RELEASE CHANGELOG DETAILS:
Improvements
Improvement: consent form checkbox added in registration form and FB login for new users signup
HOW TO ENABLE THIS OPTION?
Install the Latest version of Jomsocial 4.5.3
Open Jomsocial > Configurations > Registration > Enable GDPR > Yes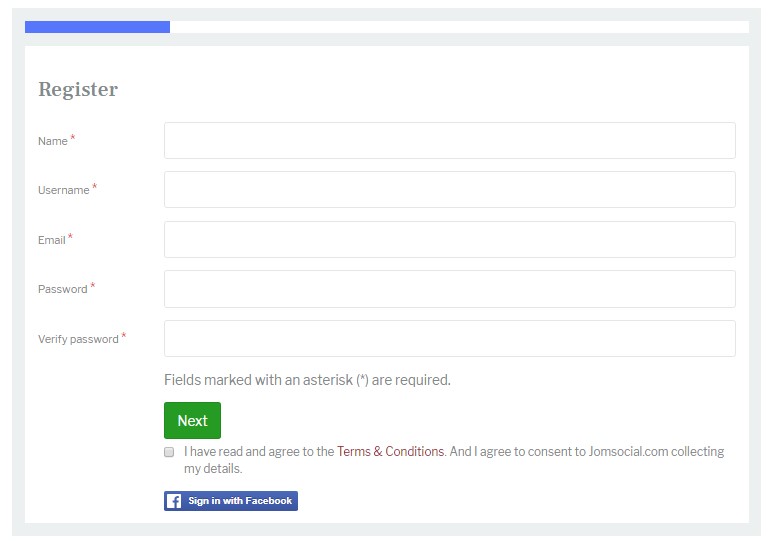 JA GDPR EXTENSION
We recently released the stable version that support Jomsocial to handle the user data. JA Joomla GDPR extension brings GDPR compliance to Joomla sites. Easy to setup and customize. displays personal information of users as stored by the Joomla site owners. Kindly check more details Here
HOW TO DOWNLOAD AND UPGRADE?
Check the system requirements Here
Create a full Backup your website
Make sure you are running minimum JomSocial 4.4 or JomSocial 4.5 version
If you use JomSocial 4.3 or lower - Make the tier upgrade as explained in this doc
& update Jomsocial with > 4.3 > 4.4 > 4.5
Download JomSocial 4.5.3 from new unified download system here
Unzip the package first & Install the package 4.5.3.zip installer file
Note: If your site is using a very older version of Jomsocial kindly Create a shadow copy of the site & Upgrade Jomsocial. For any error in updates, Report the Issues on support forum
Here
WHATS NEXT?
We have been working on upgrading JomSocial to be compatible with Joomla 4 and on new feature requests that are requested by community members to implement them in next releases.