Written by
Published on
Hits: 4657
Jomsocial 4.5.8 Updated for Improvements and bug fixes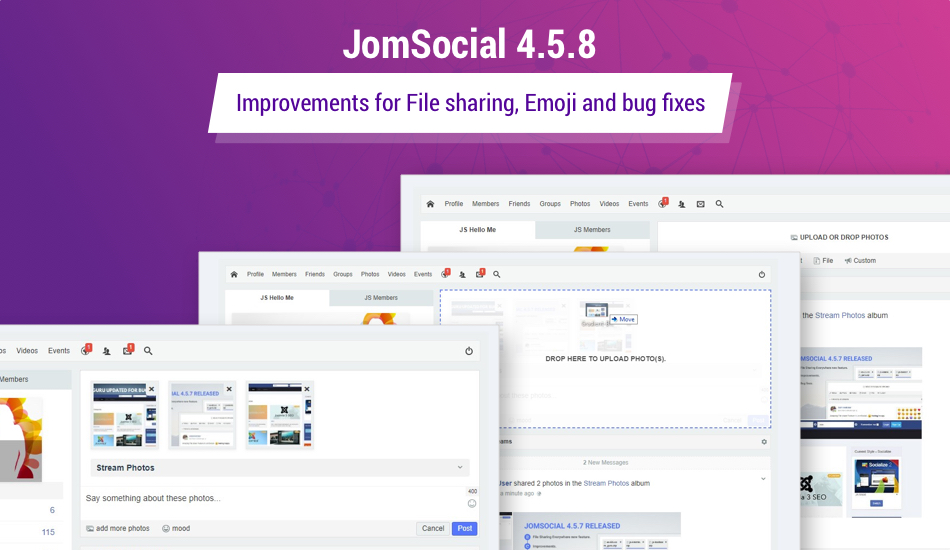 Hi Guys,
We are happy to announce new release for Joomla community extension: Jomsocial 4.5.8 for drag and drop upload option, improvements and 5+ bug fixes.
In the last release we introduced a new feature for file uploads on stream wall, this release contains a major improvement for uploading the content. Now you can upload files and photos using Drag and Drop.
Please check the release details below:
Improvements: : 1. Drag and drop upload:
Photo`s and file share on a community website play and important role for users to share their memories. Till now Jomsocial support the uploading traditional uploading steps to choose files and upload them.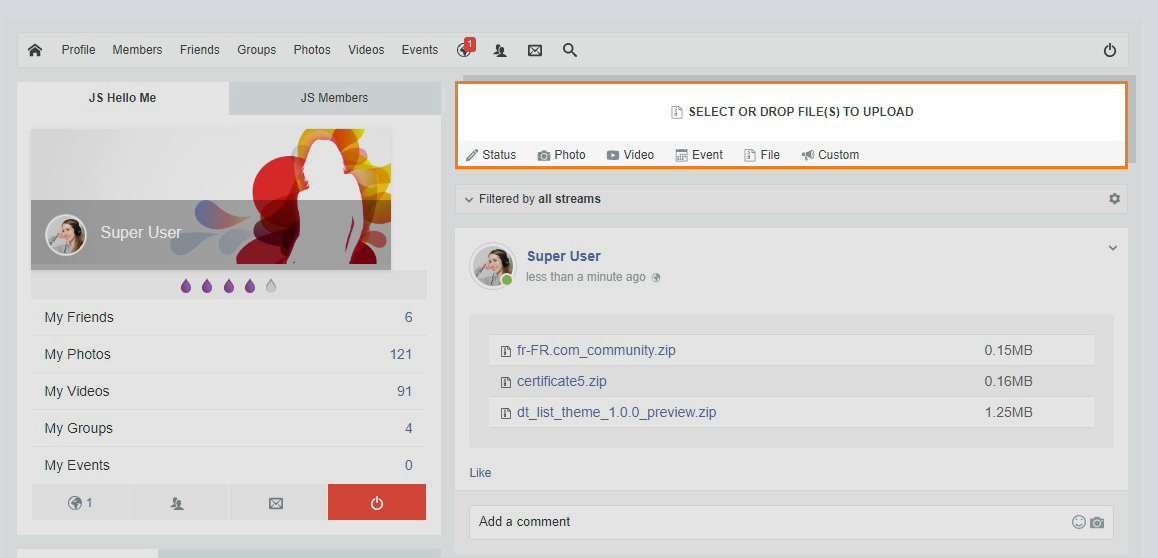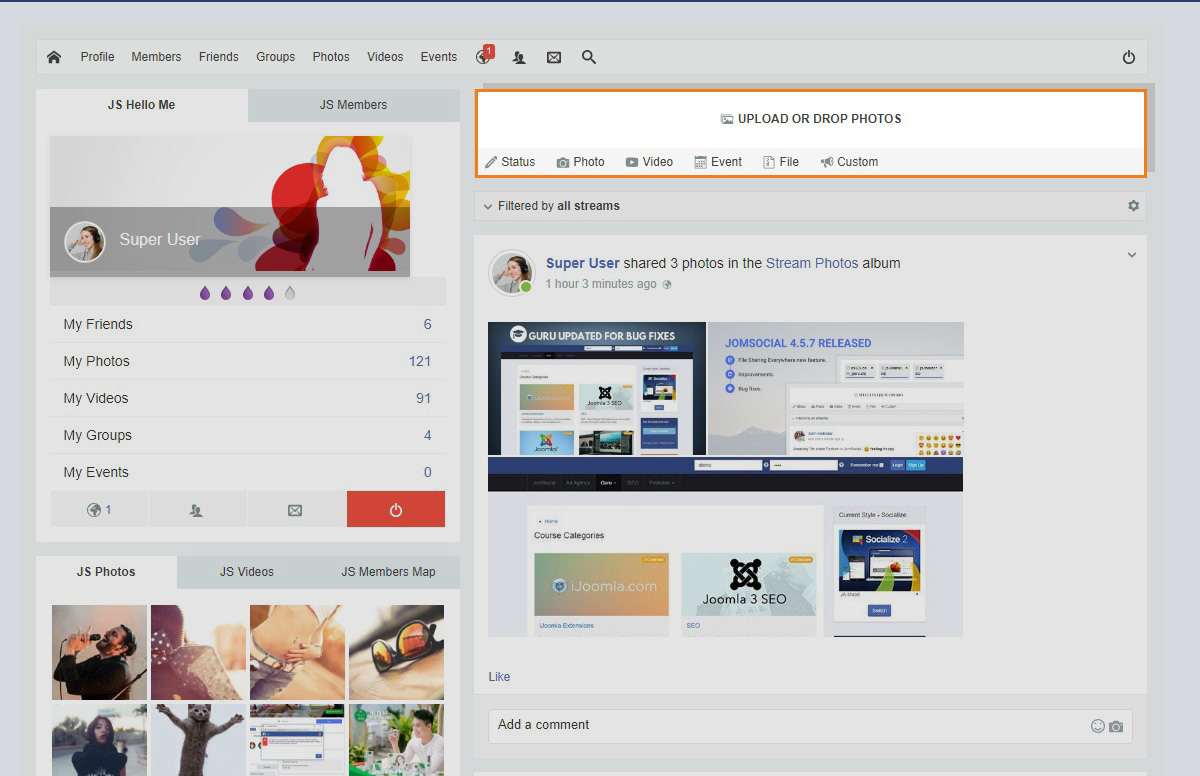 In the new version of Jomsocial 4.5.8 we implemented a major improvement in uploading content. Now you can share the photos and Files using drag and drop feature. You can drop multiple files and photos as well.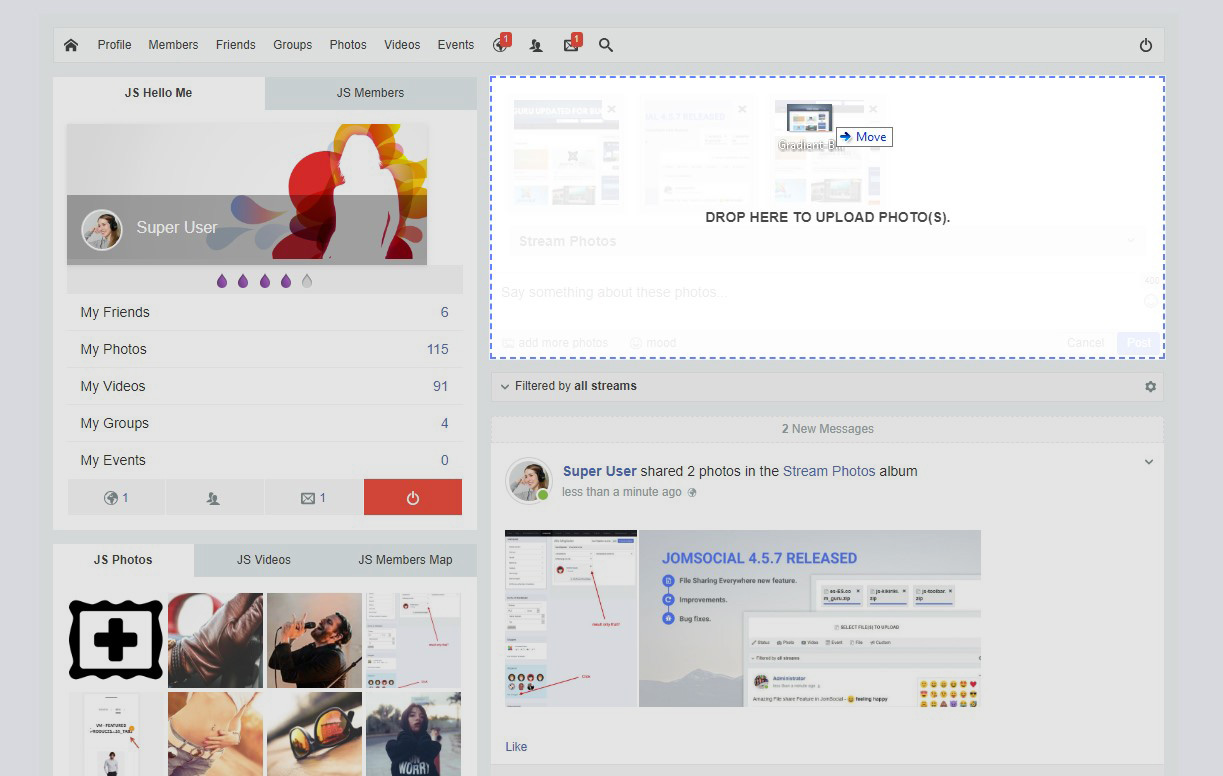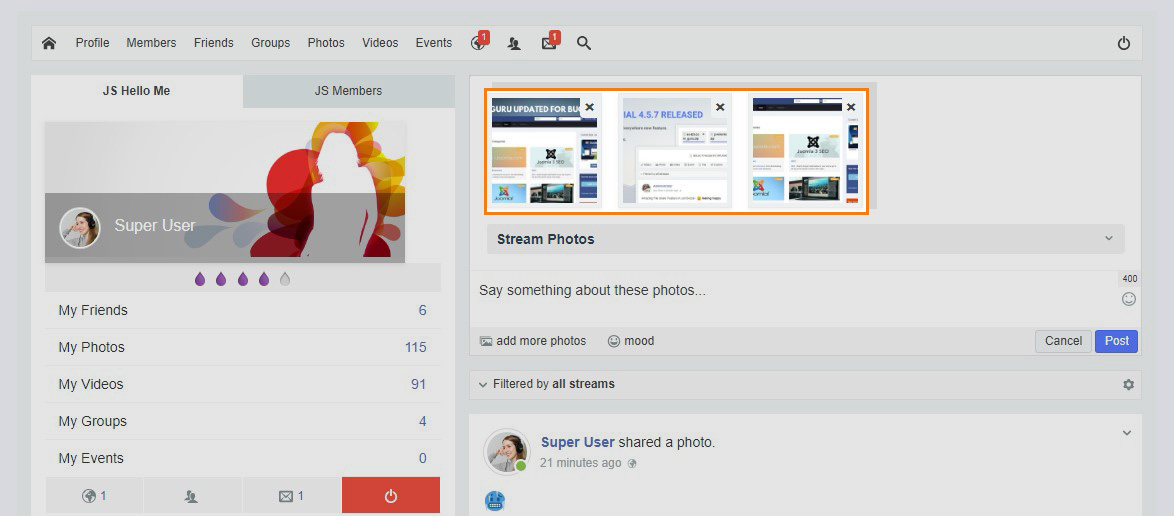 More Improvements :
Allow to insert emoji at my cursor
New Emoji Support in chat
Bug Fixes :
Site frontpage title follow Joomla configuration
Restyle photo share box on iPhone
Fix error show multi chatbar on guru iframe
Problem with Privacy page
Got css error when an open message, notification
Photo Upload limit issue
How to Download and Upgrade
Check the system requirements Here
Create a full Backup your website
Make sure you are running minimum JomSocial 4.4 or JomSocial 4.5 version
Download JomSocial 4.5.8 from new unified download system here
Install the package 4.5.8.zip installer file
Note: If your site is using a very older version of Jomsocial kindly Create a shadow copy of the site & Upgrade Jomsocial. For any error in updates, Report the Issues on support forum
Here