Written by
Published on
Hits: 4433
Premium JomSocial template: Socialize 2.1.5 updated for bug fixes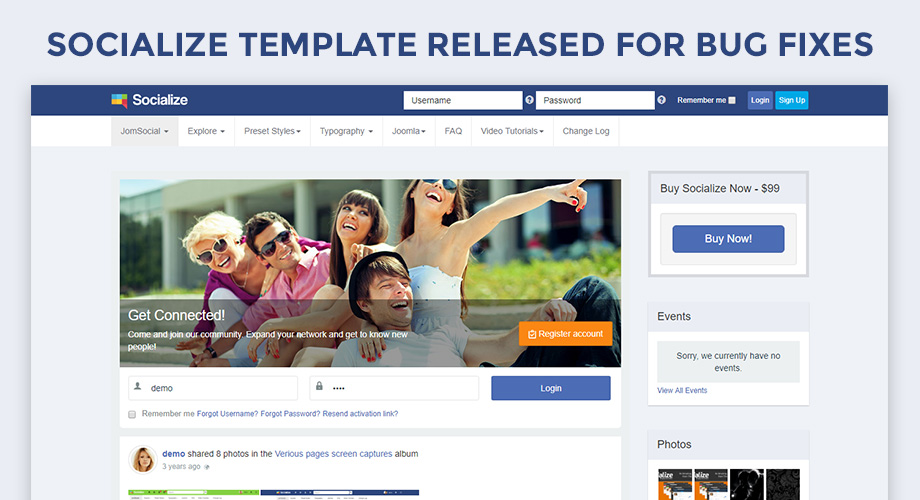 This weekend we released updates for Socialize Template - A Social Joomla Template with full support for JomSocial is now updated for Joomla 3.8.4 compatibility and bug fixes. Please check the details changelog below:
Socialize 2.1.5 release changelog:
Site menu not fixed when scrolling in mobile
JS errors with search
On-line green dot icon not aligned correctly in RTL in events list
Set message icon at toolbar module to open chat page
How to Download Socialize Template:
Log in to your account and download the latest package. Unzip the package to find the Socialize 2.1.5 installation file.
How to update Socialize Template:
Simply download and install the newest version on top of the old version. Take backup of customisations if you applied in template files.
JS Socialize template is free only for Supercharged membership plans