Written by
Published on
Hits: 11397
Joomla 4 tutorials - How to install Joomla 4 on localhost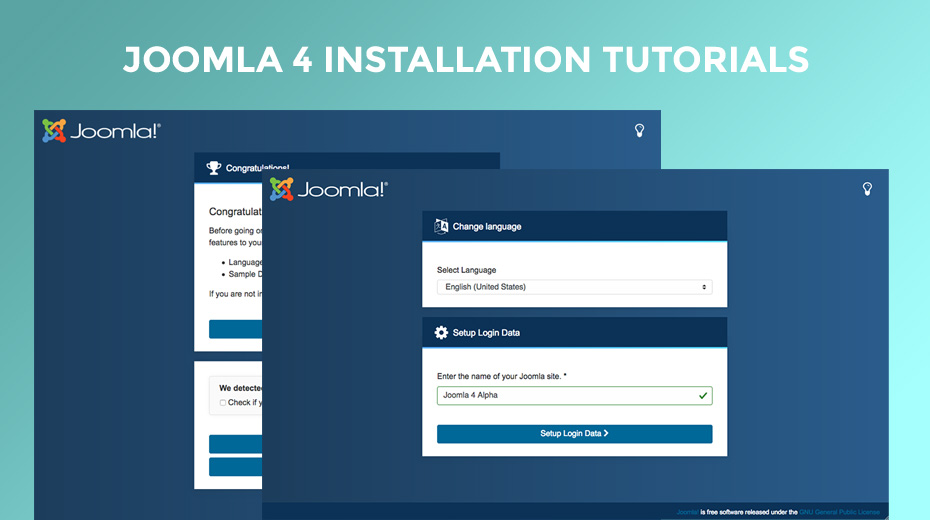 For Joomla fans, Joomla 4 release is great news, even it is RC version only. Joomla 4 comes with lots of new features, huge updates at core. To test the new Joomla version, please do installation of Joomla 4 on localhost following the Joomla 4 installation tutorial.
You can install 4 on local host using the standalone server environment: JAMP, JOOMLAS2GO! (J2G) or XAMPP. Joomla 4 requires minimum PHP version - PHP 7.
Joomla 4 installation guide - step by step with screenshots
1. Download Joomla! 4
To download Joomla! 4, access this LINK. Download the Full Package then unpack the compressed file to a folder on your local disk.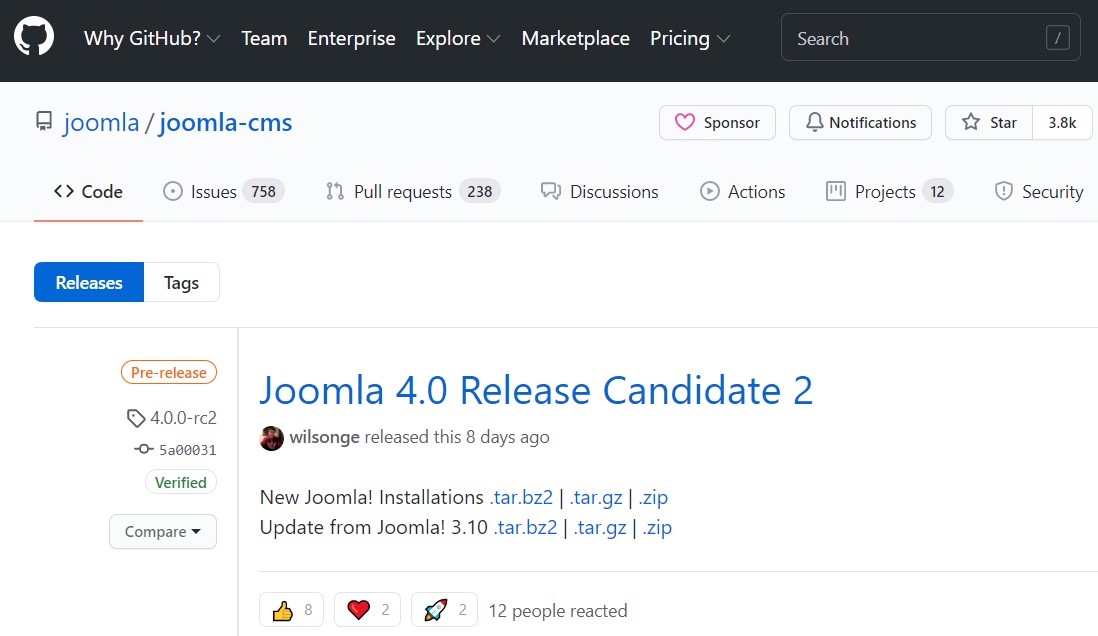 If you have only one database and it is already in use, you can install Joomla! in it – just make sure to have a distinctive prefix for your tables to avoid over-writing any existing database table. Do not use this same database for more then two/three websites for security reasons.
2. Run the Joomla! installation wizard
Enter the URL for your site in your browser (example: http://localhost/joomla-cms-4.0.0/). The installation screen will (should) come up. From that point on, follow the install wizard.
Step 1 - select your site language and add site name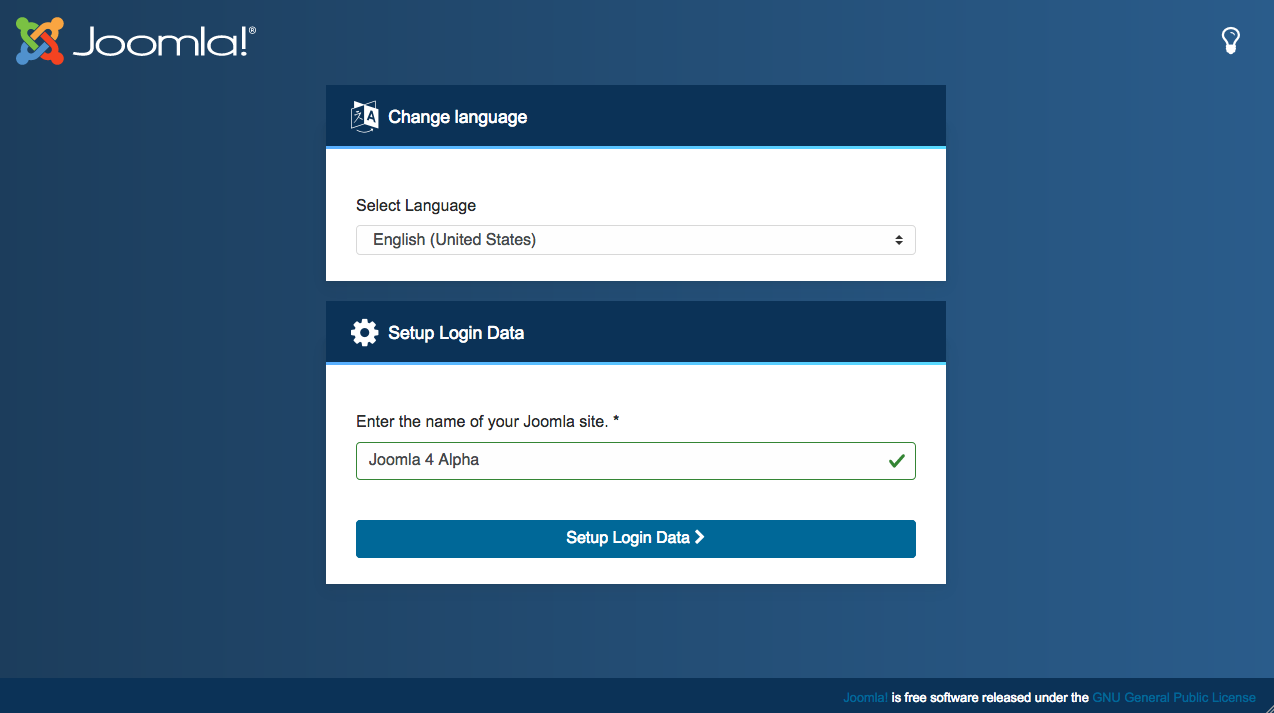 Step 2 - site login account configuration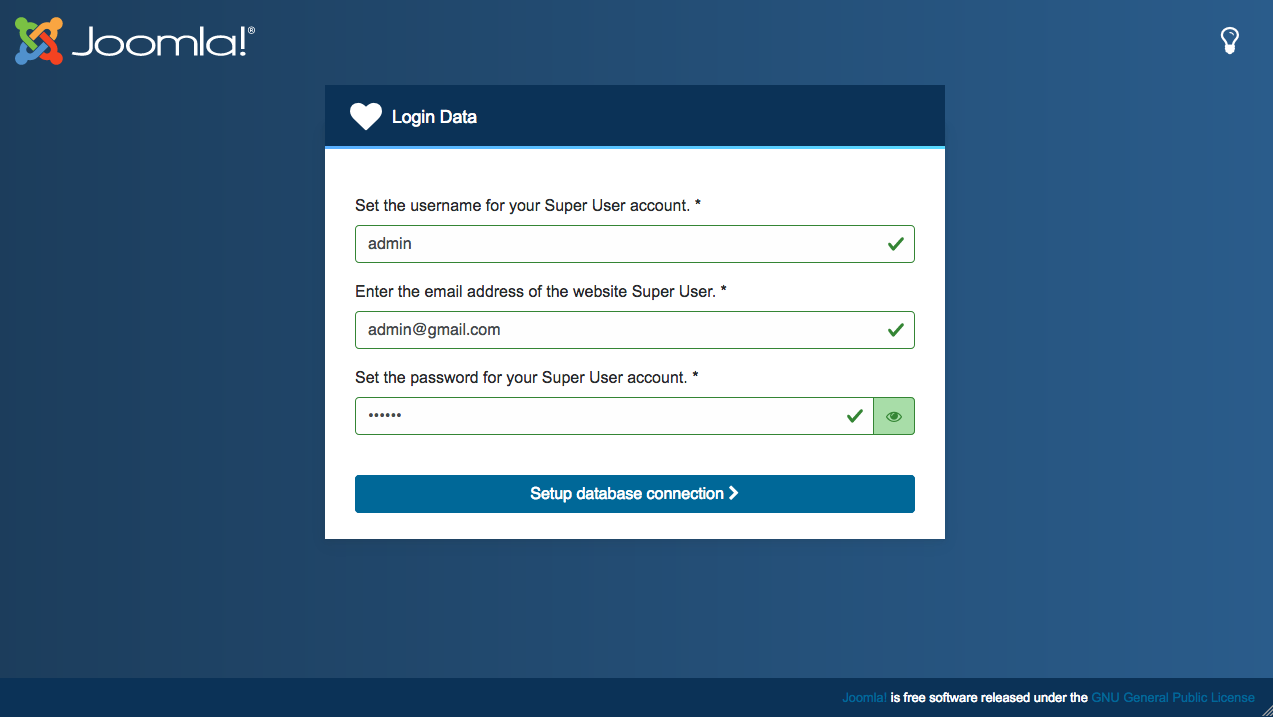 Step 3 - database configuration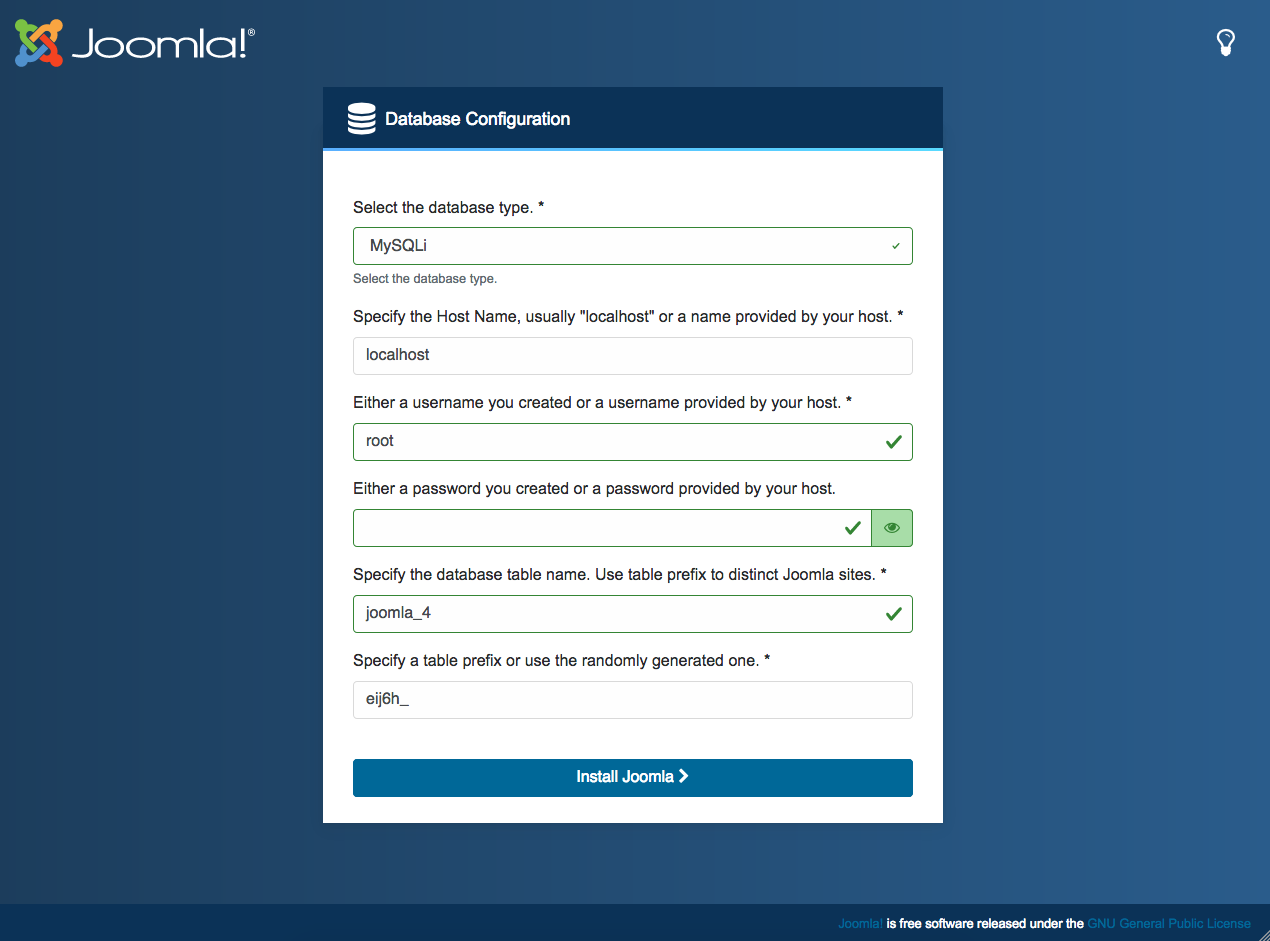 Step 4 - customize installation
In case you want to install sample data and setup multilingual for your website, access the "Customize Installation".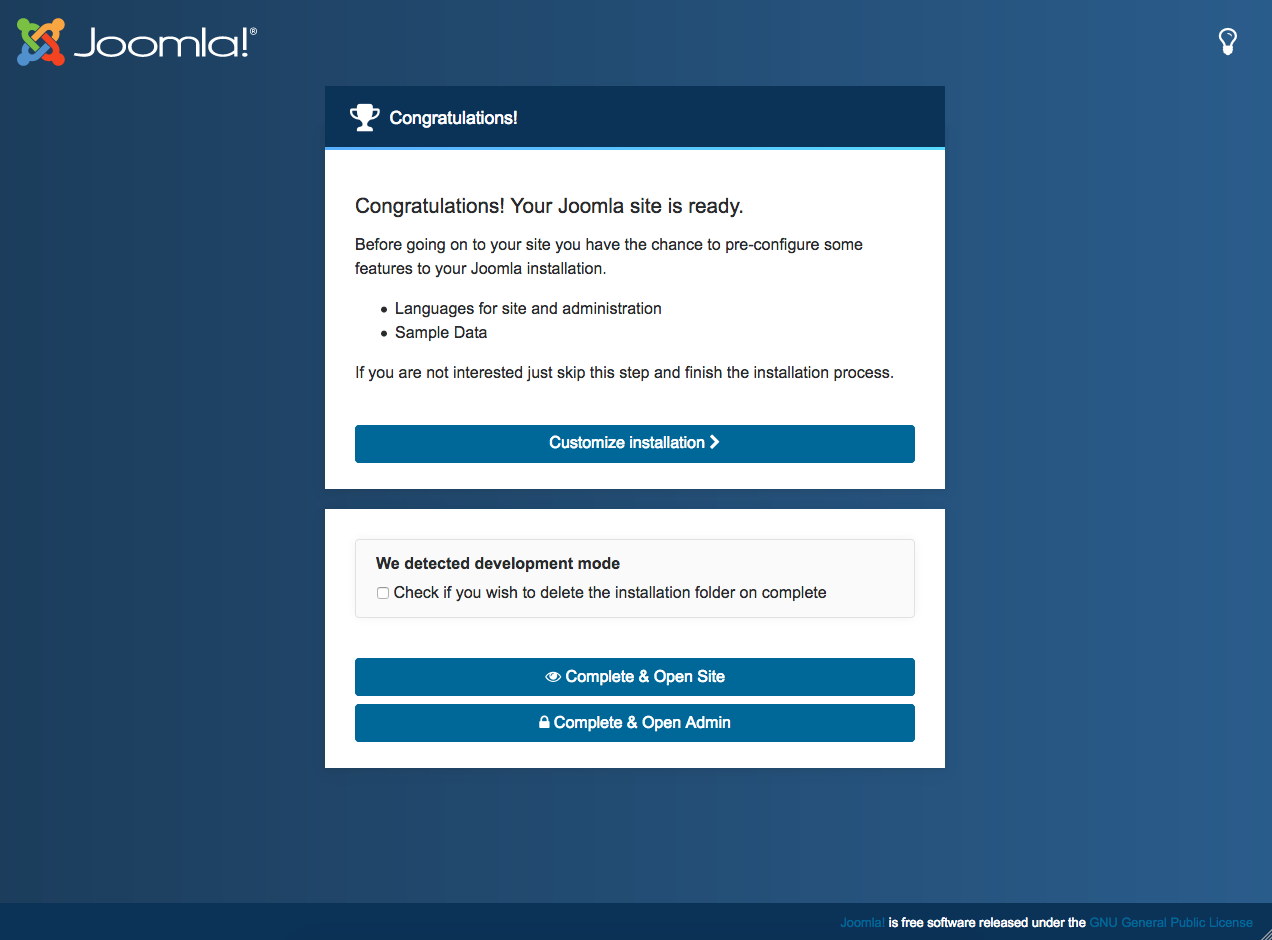 Step 5 - sample data installation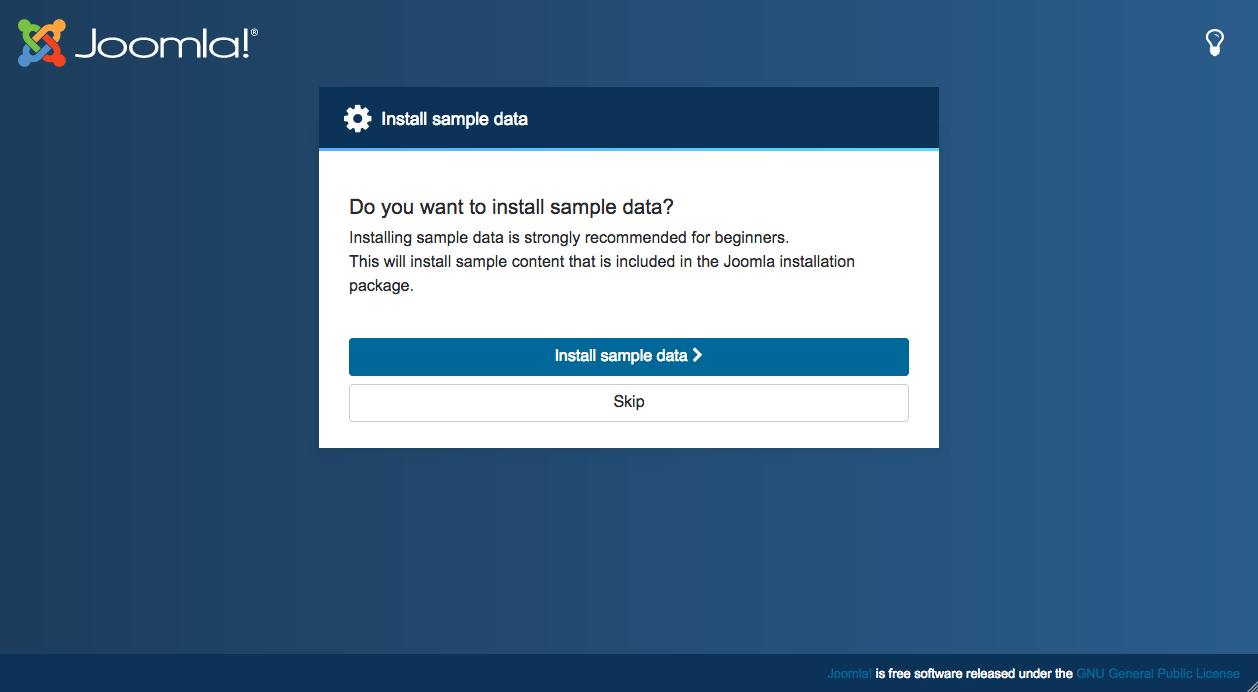 Step 6 - Multilingual website setup
Select languages you want to setup. Over 50 language packs are currently available.
The installation is done, you can access the site front-end and back-end.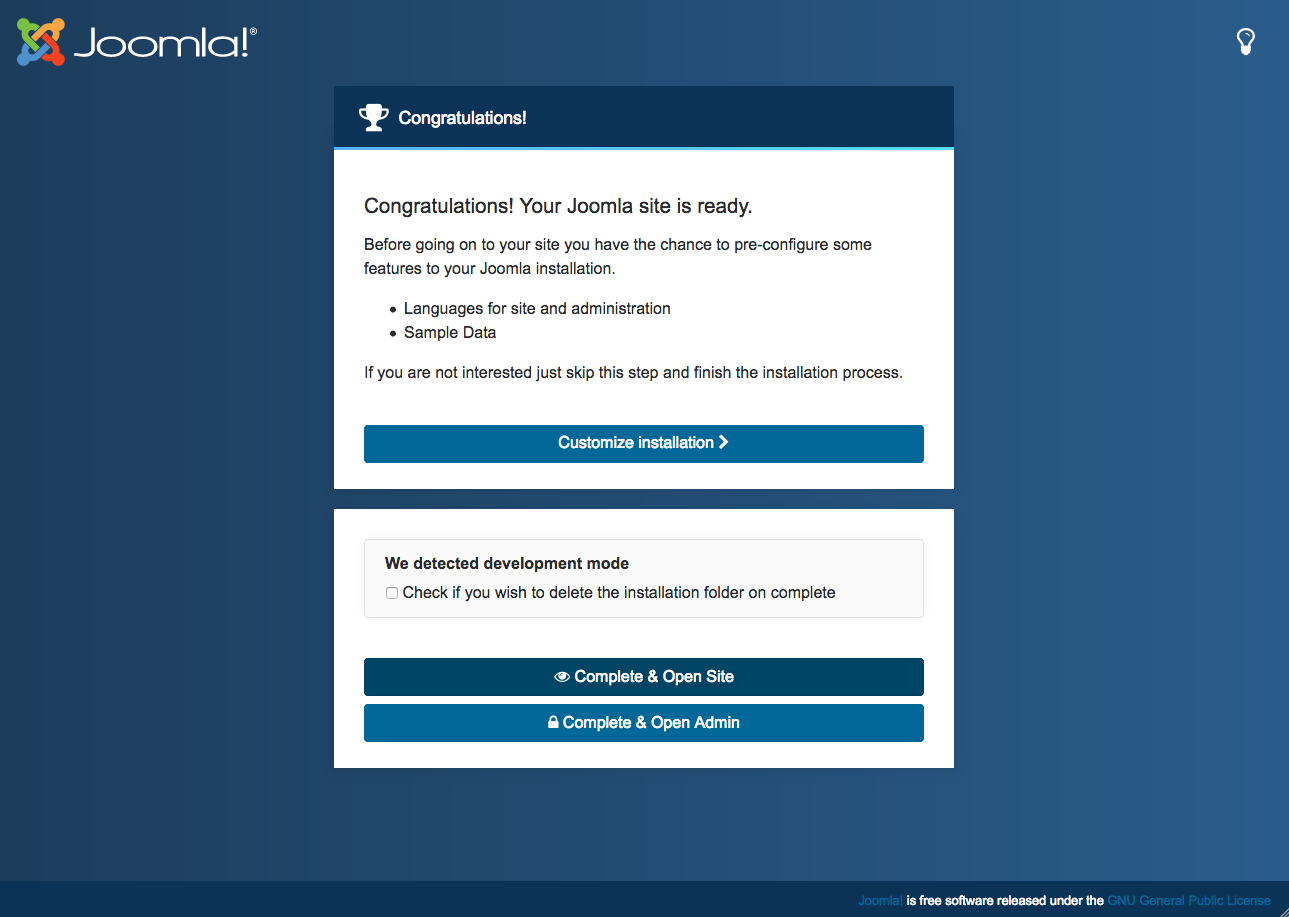 Joomla 4 login page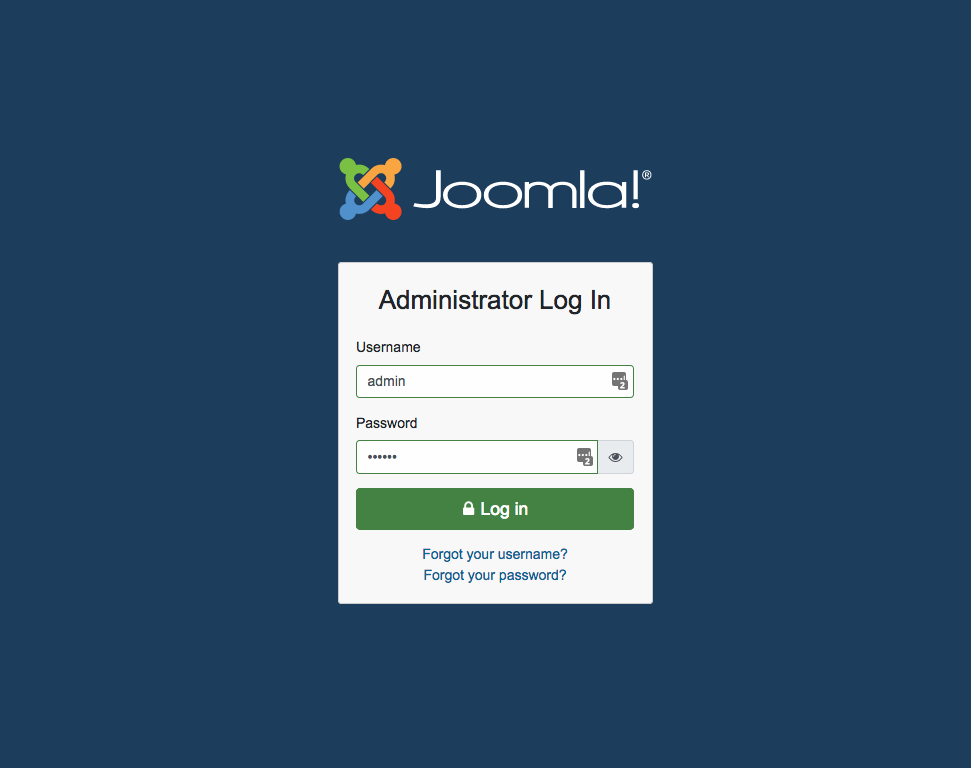 Joomla 4 default front-end.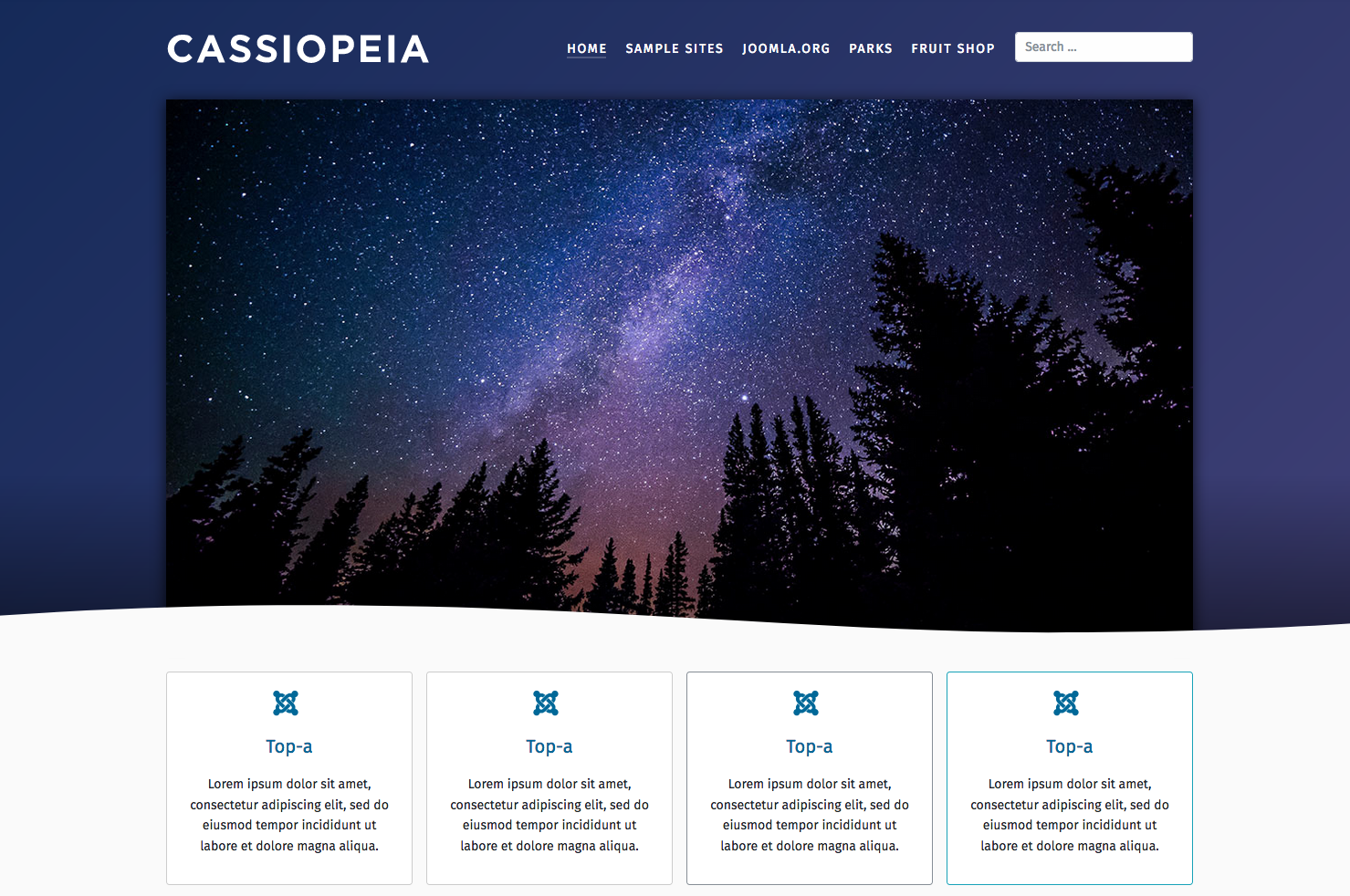 Know more about Joomla 4: