Written by
Published on
Hits: 8137
JomSocial 4.7.5: Google Login support and more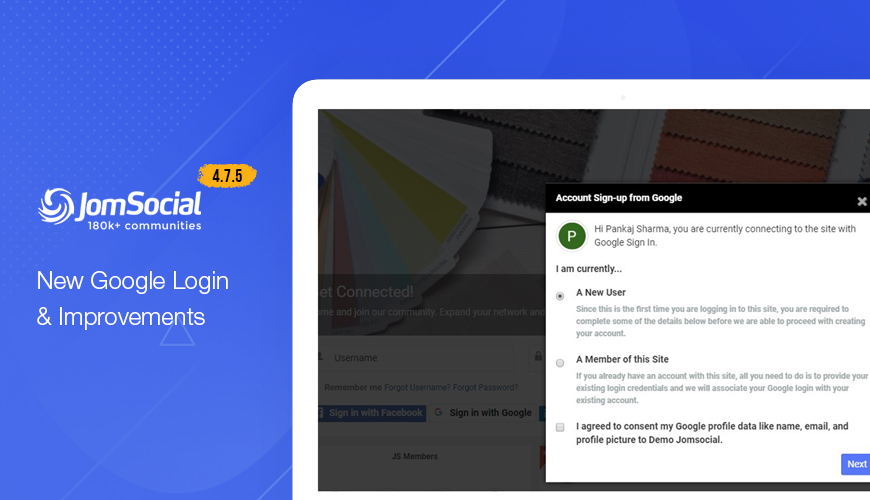 We are releasing JomSocial 4.7.5 Joomla social community extension with a major new feature: Google login and other new features & improvements: Page vanity URL, improved Twitter login, Report comment. This update also includes 15 bug fixes and Jomsocial Themes updates for the latest JomSocial support.
Social Login Support:
In the previous release (JomSocial 4.7.4), we implemented social login for JomSocial with support for Twitter and Linkedin. JomSocial 4.7.5 now supports Google login.
How does Google Social Login work with JomSocial?
If you have an account on Google (Gmail) you can log in on JomSocial using the Google account. Simply hit the button: Login with Google and add your Google account username and password.
For user who already has an account on the site and would like to use the Google login, they can also login via Google.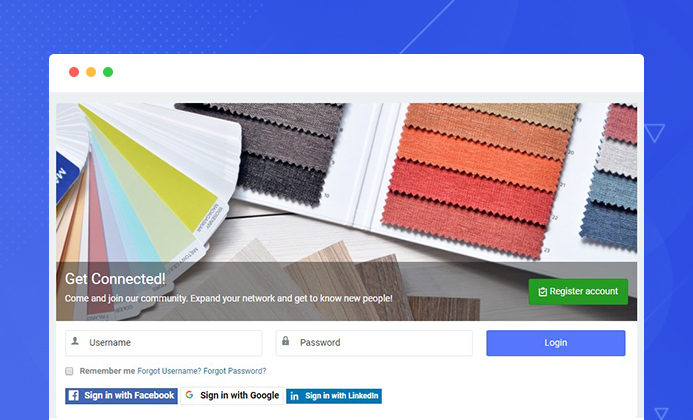 How to enable Google Login on JomSocial?
To setup the Google Login on your website, follow the steps below:
Upgrade JomSocial to JomSocial 4.7.5
Setup account on https://console.developers.google.com/ to get Google client ID .
Follow this documentation to set up the Google client ID.
Open JomSocial > Configuration > Google Integration and add the Google Client ID.
Clear Joomla/CDN cache if enabled to see the update.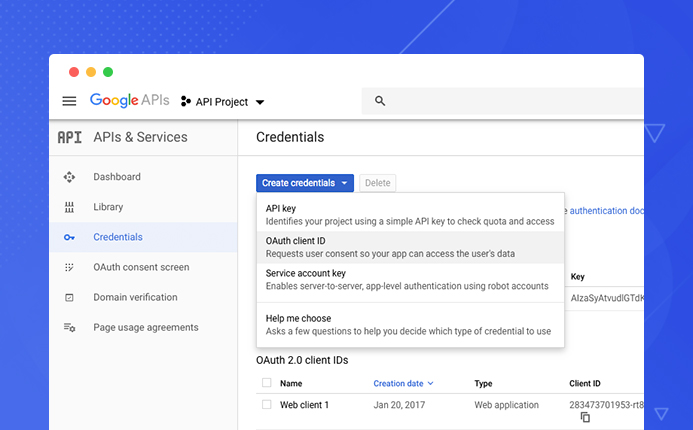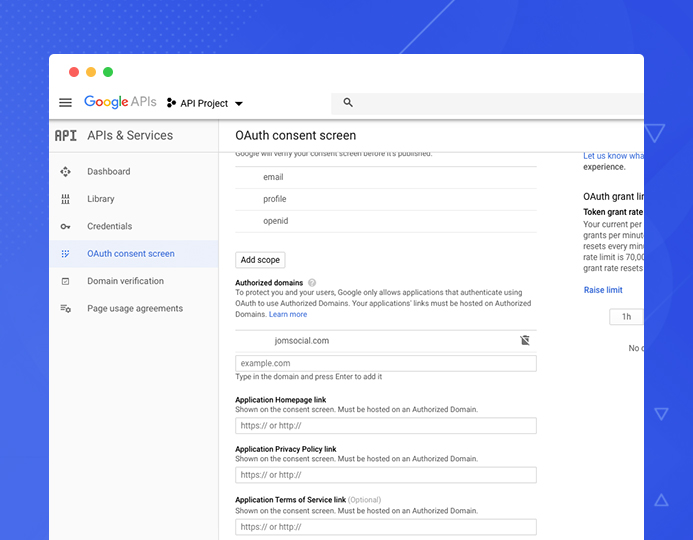 Notes :
New User signup - When new user signup on a website, he must choose his username, password, and select consent checkbox to allow a website to get his Gmail profile information including name, email and allow Gmail to allow the site to get this information.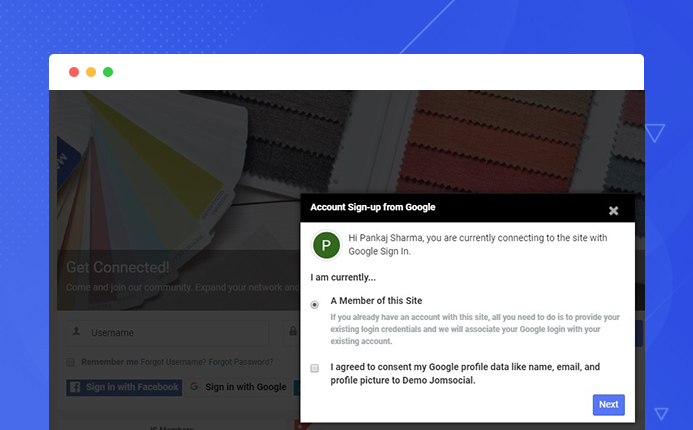 Once the account is successfully signup via Google, you will be redirected to your profile page in JomSocial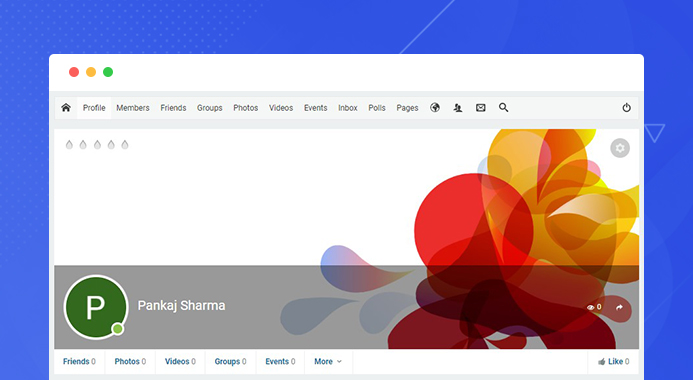 Page Vanity URL :
This is a new option added in JomSocial Pages. Pages are important for business promotion or a self profile promotion if you are a business owner or Artist. The Vanity URL option allows you to choose your own Page URL name. For example www.jomsocial.com/pages/john-wick.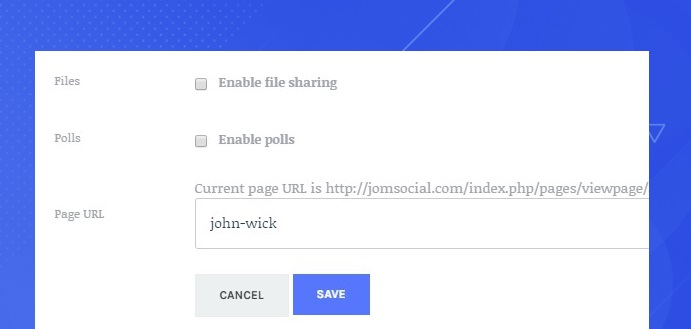 Note: SEF configuration in Joomla must be set to ON.
Twitter profile mapping :
JomSocial now supports a total of 4 social login platform support:
Facebook Login
Twitter login
LinkedIn Login
Google Login
This version of JomSocial includes support for twitter profile mapping and fetch the information of your twitter into the JomSocial profile when you log in via Twitter social login option.
Improvements:
Report a comment option:
Reporting a comment is a new option you will see under each comment. When a user comments on any wall stream items and if you found its spam or harmful you can report the comment, A report will be sent to the administrator of the site who will take action on it for its removal.
Email Digest: exclude hide on the list of events :
Email Digest is an option that will send an email to all users about the activities that happened on JomSocial last week, depending on the configuration applied for it. To keep the privacy of an event, now close event notification will not be part of the Email Digest.
Bug fix :
share box still fetching the URL after canceled
FB login button CSS conflict with JFBC extension
public user able to see private group event photo comment at the stream
cant show more comments at photo stream item
status box overlapping when containing many lines
Email Digest not respected profile preferences
share place holder sometimes still showing when typing
Got error when creating a page
Got error when creating a group
Remove the "MORE" button when not having content anymore
Archive All" function does not work
Backend Reports: Validation "Revert" function
Allow Guests to Report " feature does not work
Dashboard: Got some CSS errors
Can't remove comment reported
How to Download and Upgrade
Check the system requirements Here
Create a full Backup your website
Make sure you are running minimum JomSocial 4.4 or JomSocial 4.5 version
If you use JomSocial 4.3 or lower - Make the tier upgrade as explained in this doc & update Jomsocial with > 4.3 > 4.4 > 4.5.x > 4.7.x
Download JomSocial 4.7.5 from new unified download system here
Install the package 4.7.5 zip installer file
To update theme in Jomsocial : Download latest version of theme and install it via JomSocial > Configuration > templates > upload latest package
Note: If your site is using a very older version of Jomsocial kindly Create a shadow copy of the site & Upgrade Jomsocial. For any error in updates, Report the Issues on support forum
Here
Renew With Discount
JomSocial Standard, JomSocial Professional and Developer plans can be renewed from your account with 20% discount
OFFER EXPIRED