Written by
Published on
Hits: 4745
Weekend Update: Developer Preview 3 With JomSocial's Chat Feature Shaping Up And You Can Try It Today!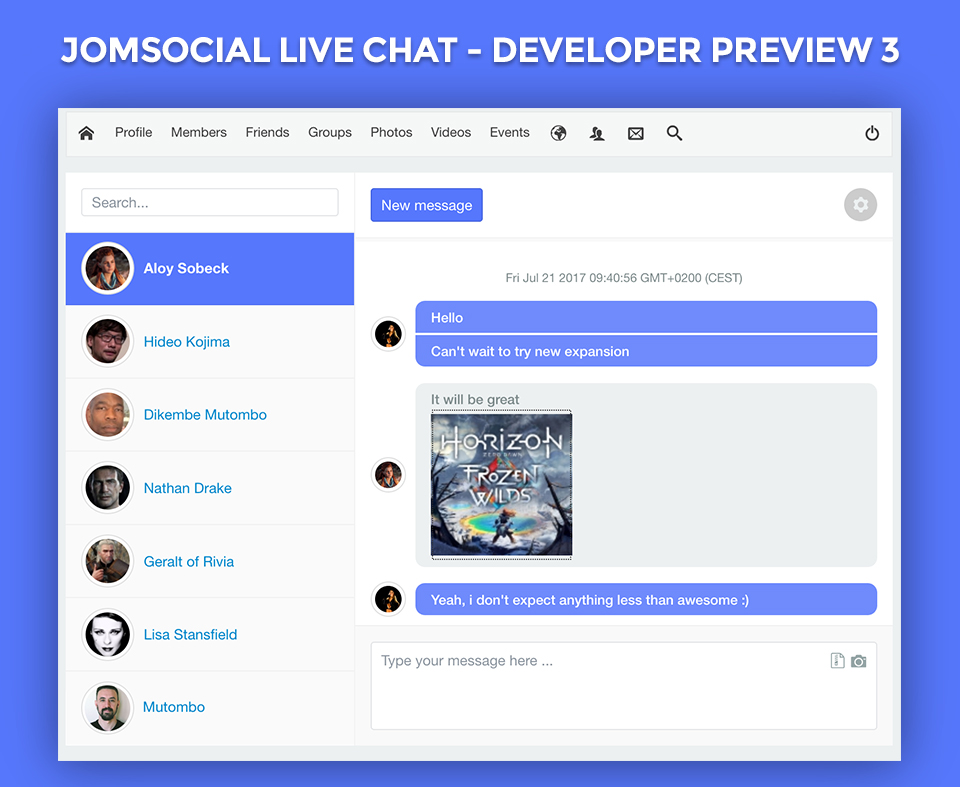 As you might already know from our previous entries here and in this blog post too, the entire JomSocial team is focusing on finalizing Chat feature that has been with us from the start in the form of Inbox, but it always stayed like that, never getting the update attention it deserves.
That's why we are taking bold effort to make this update worthwhile and deliver the most robust and stable chat system that you can't find anywhere else.
Where Can I See It?
You can actually download and install development preview 3 version on your own site although we don't advise you to do that. Instead create the shadow copy backup or install the test site on localhost and play there. Simply download the latest version of JomSocial, and once unzipped, the development preview installer will be there.
If you decide to install this version on a live site despite our warning not to, you are on your own. No support is given for development previews.
What else needs to be done?
Beside the fact that it must look absolutely beautiful on all screens, we are also doing numerous tests in performance, stability and scalability, optimizing the code behind the Chat system to be lightweight but robust and extensible. With this in mind, once JomSocial 4.4 is released, third-party developers will be able to hook on the JomSocial chat, implement in in their own extension, or even build a emoji or stickers plugins for the chat system itself.
In the nutshell, this is the list of things to be done with before beta release
Iron out and polish the visual appeal
Fix minor bugs
Implement inbox to chat automatic migrator on upgrade
When JomSocial 4.4 Will Be Released?
This is the question we get every time after development previews, so i will take the time to answer here as well.
As of right now, we don't have a firm date on a JomSocial 4.4 release, but our expectations are that Beta and RC versions should start coming in in less than 2 weeks.