Written by
Published on
Hits: 8468
JomSocial 4.4 Development Preview: Access Control List Is Live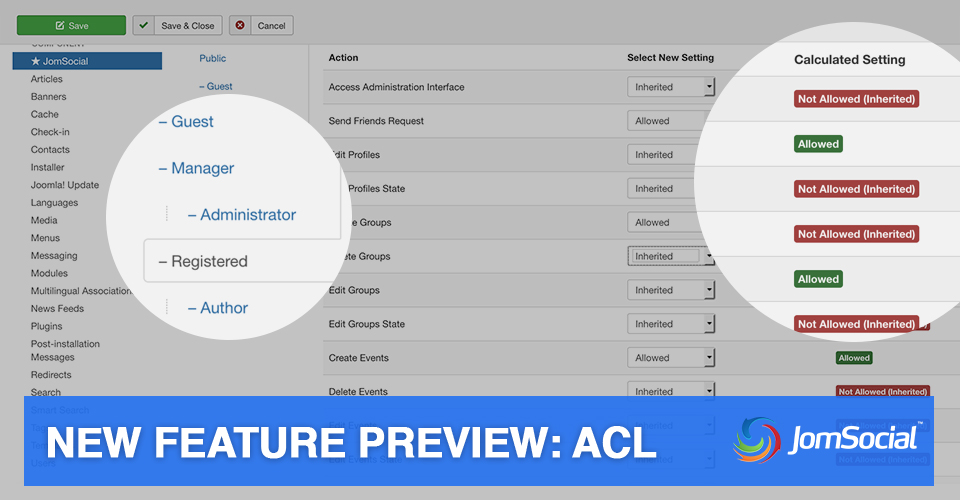 Today i am excited to give you a development preview from one of the most anticipated feature and the one that took us many months to develop.
It all started with Joomla 1.6 when Access Control List (ACL for short) is implemented in Joomla! We were excited for this new option that allows site admins to set up granular accessing permissions to any part of the site, but our excitement faded fast when we discovered ACL implementation is not backward compatible with Joomla 1.5 components at all. That means, extensions created for Joomla 1.5 had to be massively updated, code reworked, and database restructured to support ACL.
Years passed, there was a Joomla! 2.5 and then came Joomla! 3, but JomSocial was nowhere near having the proper ACL implementation.
Until Today
Starting with JomSocial 4.4 an access to JomSocial features will be managed through Joomla Access Control List.

How Does It Work?
When we designed this feature, we had two options. We could either try to re-invent the wheel and go for the custom access control that will be applied for JomSocial component alone, or we could take what Joomla has given to us and reuse it. We decided to go with the latter and if you ever tried to set ACL on a Joomla site you will immediately be familiar with it.
All you have to do is to create different Joomla User Groups and set the permissions to be applied for that group. If user is the member of multiple Joomla User Groups, ACL permission for certain item will automatically calculate and you will always have the clear visual feedback about the access level.
You can add users to different Joomla User Groups manually, through different third-party extensions (i.e. subscription component) or, you can set JomSocial Profiletypes to add users into selected Joomla User Groups too so every time someone register on your site, will be added to the selected Joomla User Group(s).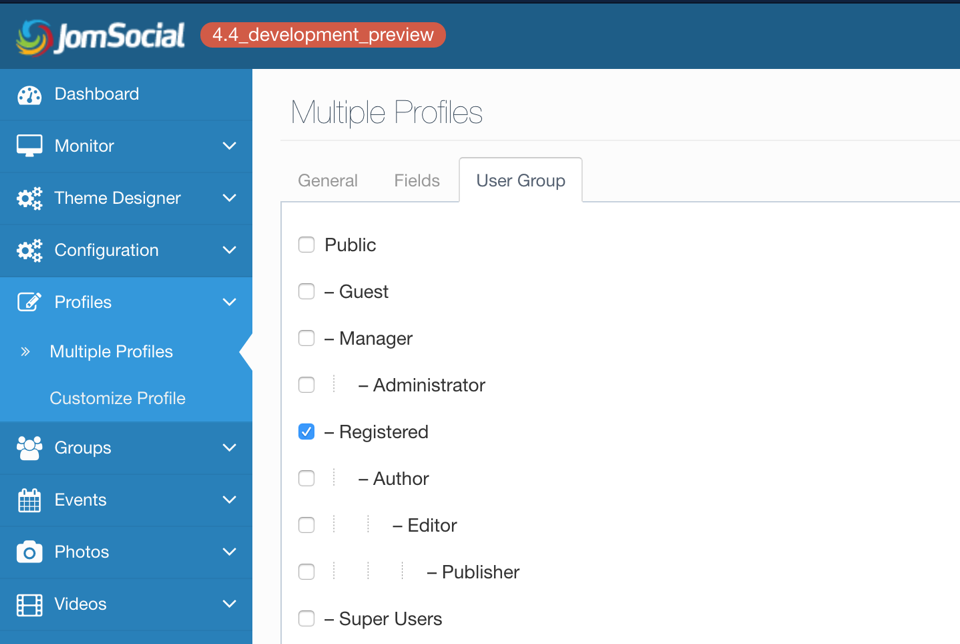 After user is added to the group, Administrator of the site will have the option to decide what this group is capable of doing by modifying different Access Levels.
What About JomSocial's Access Levels and Privacy?
JomSocial has always been known to have a very powerful set of internal privacy options for restricting the content. For example, one could easily set profile or photos to be seen only by friends. On the other side, Administrator could decide on the default level of privacy and even restrict some features completely like totally disabling discussions in the groups or limiting the number of Events one user can create.
All of that is still here. Joomla ACL is only added on top of JomSocial existing access and privacy control. That said, it will "kick in" last after all JomSocial's checks are true.
An example of this would be if Administrator set users to be able to create only 3 groups on the site, and Joomla ACL is set to allow user to create groups, then user will still be able to create only 3 groups.
Can I Get It?
Of course :)
We have updated the download packages to include JomSocial 4.4 development preview version into your download. Simply download JomSocial again and unzip the package. You will find the installation zip there.
Development Preview versions are not intended to be installed on live sites. This is untested software meant to be used for preview purposes. While you are encouraged to report eventual bugs that are highly possible, support for this version will be declined. If you install this version on a live site, you are on your own, regardless of the license status.
But There's More!
We did take our time with Joomla ACL to implement it properly but we are also working on other exciting features to follow up JomSocial 4.4 release. The long standing one was to replace the old and obsolete private messaging system with real time chat-like conversations. We are currently working on this but it is not yet ready for a public reveal. We can promise one thing though. It will have all the features of the current private messaging system and then some, in real time.
So stay tuned for the updates.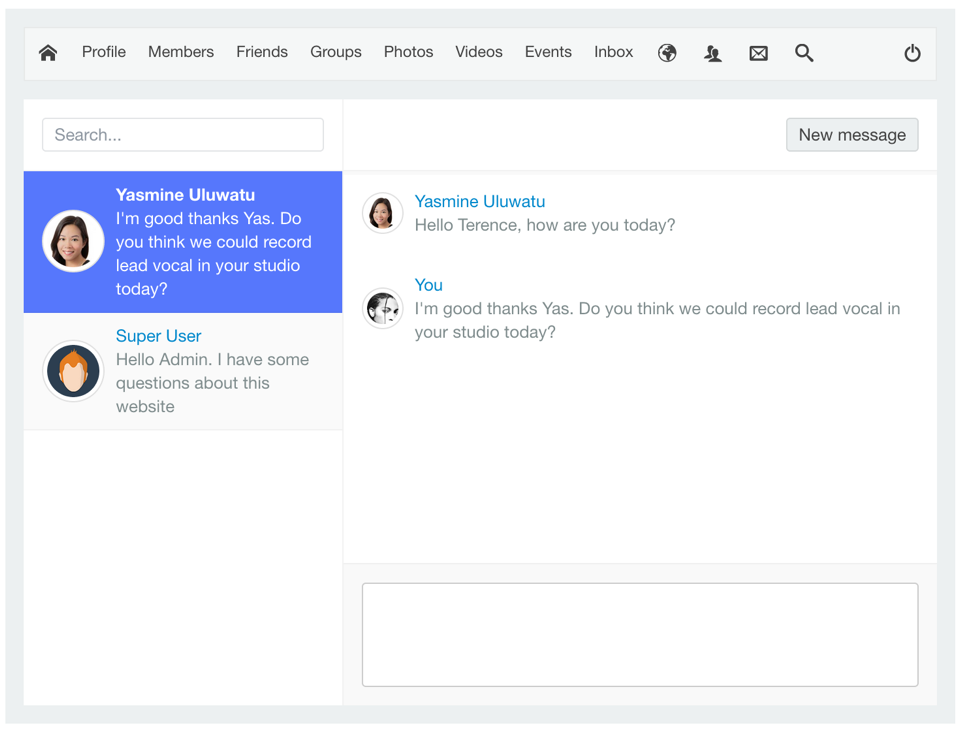 Bugfixes Are Coming Next Week.
We have fixed all the bugs reported for all our software and we are currently in testing phase. New minor bugfix update for JomSocial and Socialize will be released early next week.
No JomSocial Yet?
Now is the best time to obtain your copy as we are offering 30% discount on our Supercharged package. Get it before it's gone.
Coupon Code: SUPER30 (valid till May 30th 2017)
We go places. Come with us!