Written by
Published on
Hits: 4709
Weekend Update: JomSocial 4.4 Development Preview 2 With Chat System Enabled Has Dropped And It's Awesome.
We have been working tirelessly to deliver a new and improved version of the inbox and turn it into the modern chat system. It was an overwhelming task that required a lot of code refactoring, improvements, and even solutions built from scratch as we couldn't use the old technology upon inbox system was created.
In today's update, i'd like to take the time and show you what have we've been working at for the past several weeks, so take a cup of coffee, sit back and enjoy the updates.
JomSocial Inbox Will Be Turned Into Chat-like System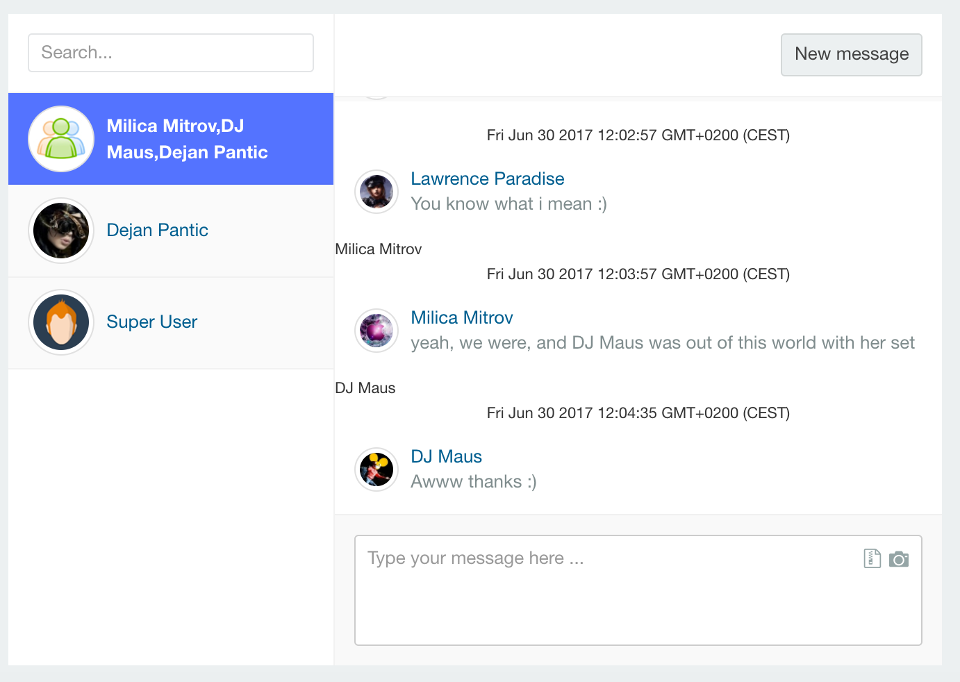 Modern day conversations require modern utilities, and JomSocial 4.4 is going to provide just that. A sleek and elegant live chat system, fully incorporated into JomSocial's minimalistic design to nicely blend into every template you can throw it at while being lightweight and resource thrifty to spare the server from unwanted stress.
Whatever the pick, you're surely going to enjoy this upgrade.
Old Functionalities In A New Wrappings
One on One conversations, Group Chats, posting images, files and links, seen statuses… are just the small things you already get used to in the inbox system. All of these features are carried over to the new chat….
And Then Added Some
The new chat is happening in real time, and also supports API's where third-party could implement their own stickers, GIFS, emoticons and so on.
In the first stage, we do not have plans to implement these add-ons as we want to focus on finishing the chat first. Once we have stable system in place we will most likely refresh the chat and consider making these additions as well as creating the system-wide plugin which will show the chat on every page of your Joomla-based website.
Development Preview 2
For all JomSocial customers, we are providing a Development Preview of the new JomSocial 4.4 version which you can find in your download package.
Simply download JomSocial again from
your account
and unzip the package on hard drive. You will find the
com_community_4.4_dev_preview_2.zip
installer which you can use in Joomla Extension manager to install.
This version is NOT suitable for production sites and we strongly advise you to make a backup or shadow-copy of your website and then install JomSocial 4.4 Development Preview there.
Do not try to install this version on a live site as there will be huge notice banner on every page and support will not be provided.
Design Is Not Final And Some Options Are Disabled
Being a development preview, JomSocial 4.4 that you can download is not a finished product. That being said, we still have to improve the layout of the chat window, iron some bugs that we are already aware of and some options like posting links and turning them into Embedly cards or fetched content are disabled.
While we left the access to Messaging Backend Configuration available, frontend will not respect most options yet.
IMPORTANT: Immediately after installation, go to "JomSocial Dashboard -> Theme Designer -> Colors" and press save to recompile JomSocial template styles to support new chat. This step won't be needed in stable release
No JomSocial Yet?
You can get it now with 30% discount and prepare yourself for the upcoming release of JomSocial 4.4 Stable.
Use SUMMER2017 coupon code to get the 30% discount on every new purchase of JomSocial Professional and Supercharged package.