Written by
Published on
Hits: 6327
Weekend Update: New JomSocial Theme Preview. Name It And Get Free JomSocial Professional!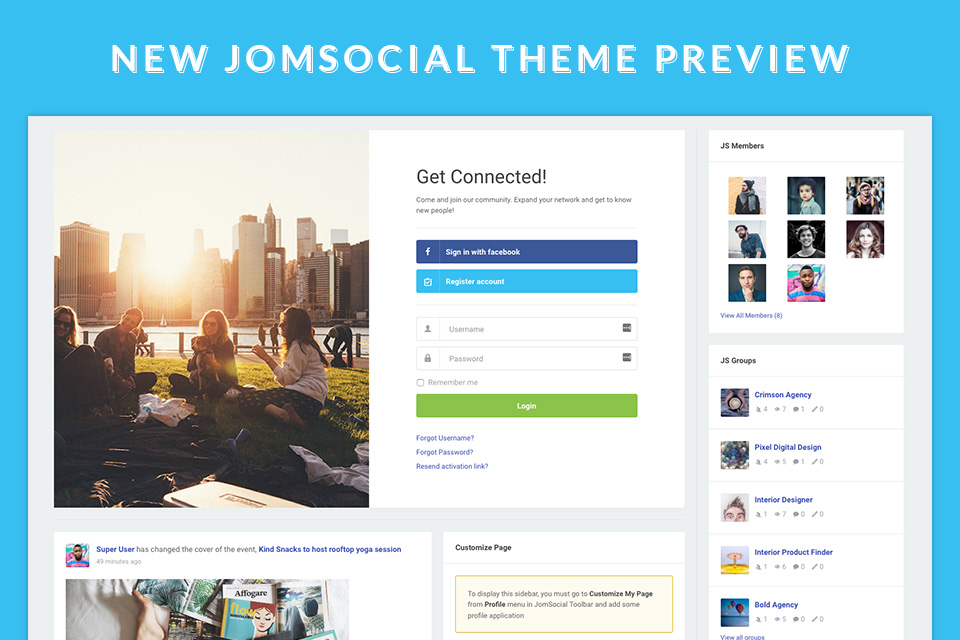 Flat theme has been recently released free for all JomSocial Professional members and our team was hard on work to create more.
With this new Theme we are aiming to create the perfect blend with JA Mood Template, also released free of any charge for Professional Plan owners but the setup will not require JA Mood Template as the new Theme will work seamlessly with all JomSocial features and support Theme Designer so you can easily change it to fit your unique needs with any other Joomla! template.
Screenshots
Since Theme is still in the development we can't offer better preview than screenshots but image speaks thousand words so let's get straight to it: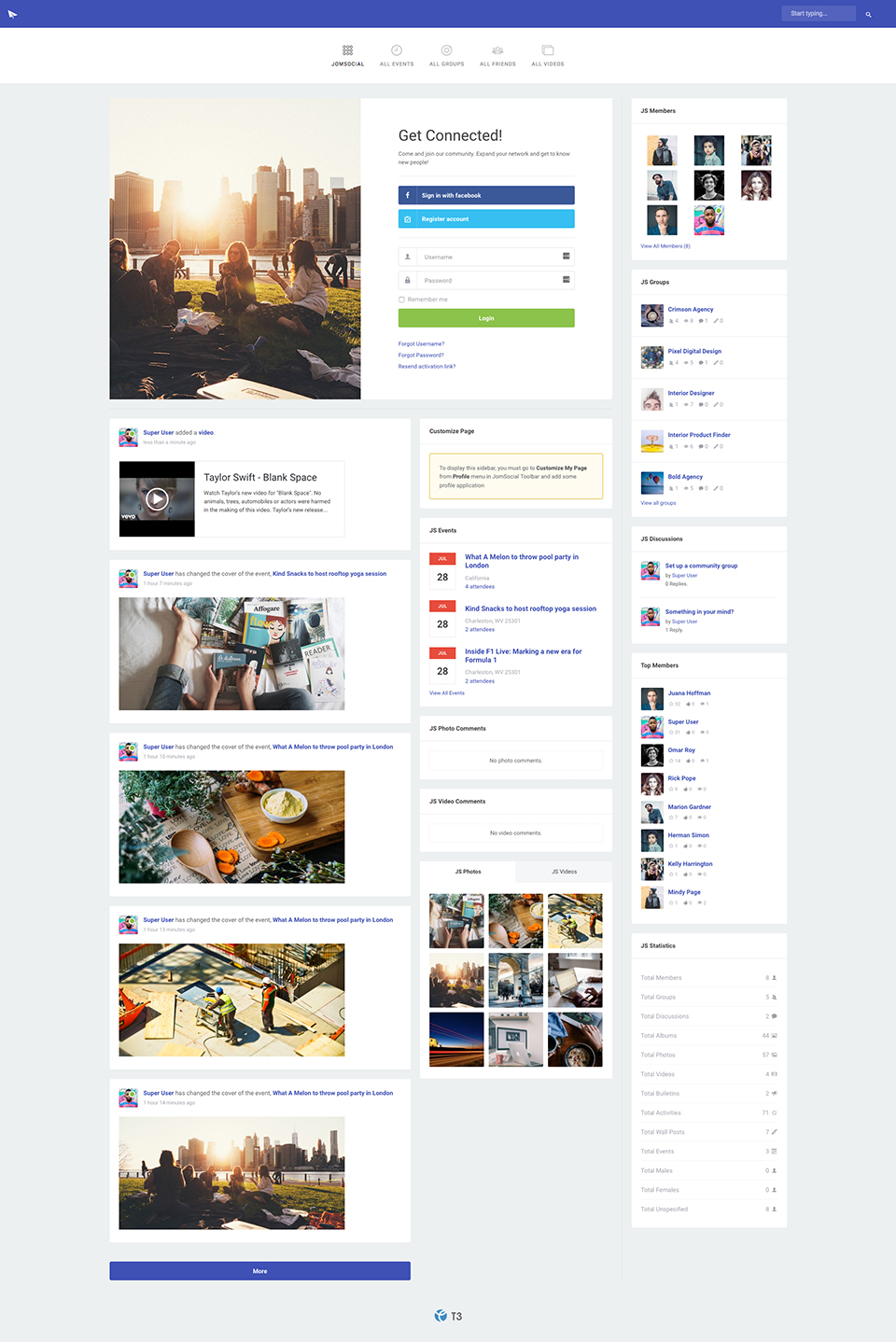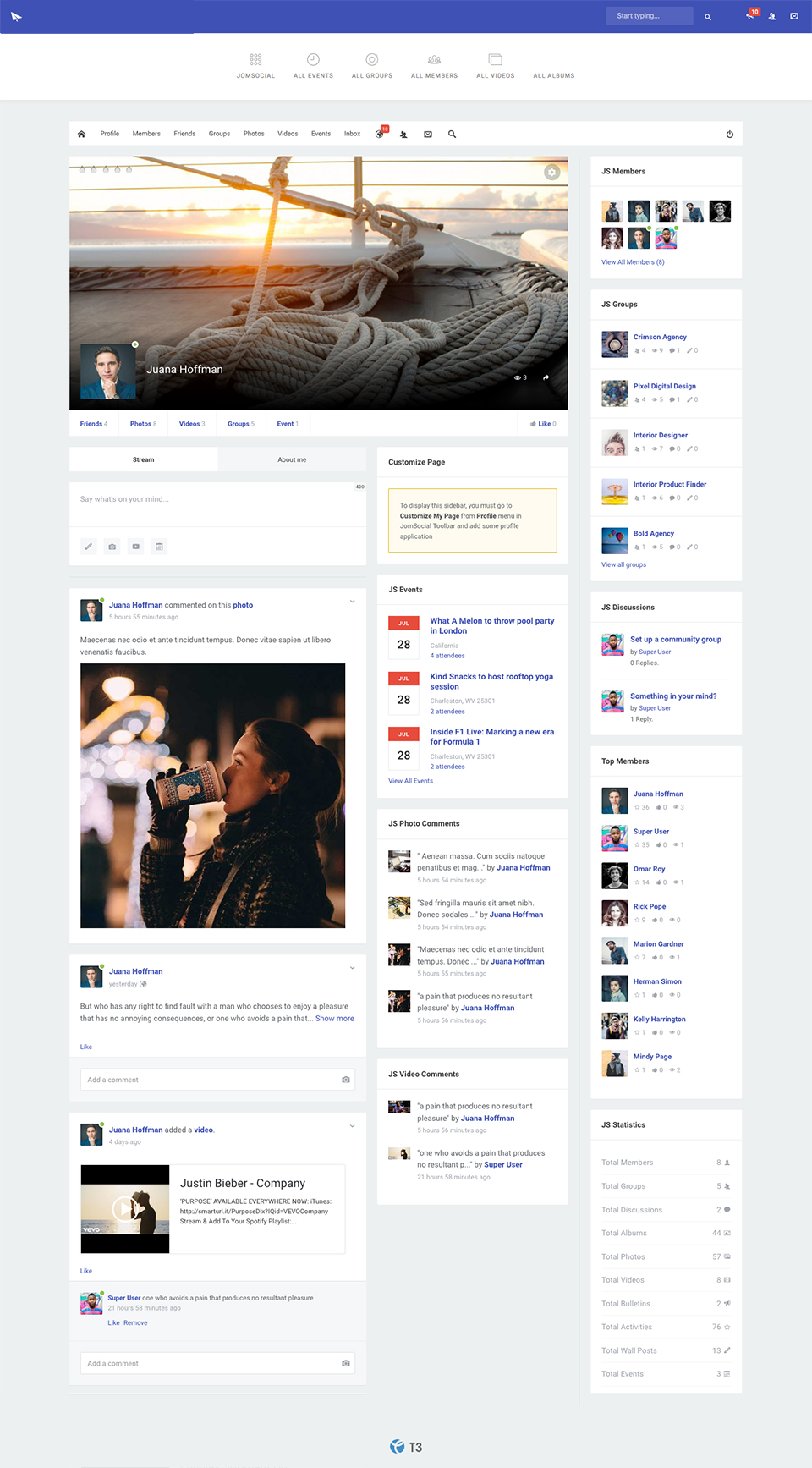 Release Date
We don't have a firm release date for the Theme yet but our goal is to release it along the JomSocial 4.4 release very soon.
Give It A Name And Win JomSocial Professional
As you probably noticed, we didn't mention a name of the Theme. That's because we came up with so much great ideas for the name that we simply couldn't pick just one.
That's why, we give you a chance to name the Theme and win new JomSocial Professional license. Just post your name suggestion in the comments below and we will announce the winner when Theme is ready to be handed to all Professional Plan owners, again, free of any charge.
NOTE: Naming Suggestion Contest has ended. Please read on to see the winnners.
Naming Suggestion Contest Winners
Update: August 8th 2017
Before we say the names, let me take the moment to express huge appreciation our entire team had for last few days seeing all your suggestions pouring in. We are honoured to have you in the community and we thank you all for your time and suggestions. Hope you had the same fun posting, like we did while reading them.
I can't find enough words to describe the excitment so we decided to pick 3 names. One for this theme and two more for themes that we are working on right now.
The winning names are:
Column - suggested by Jonathan Hall and will be used for this theme
Buzz - suggested by Niels Ket and will be used for one of the two upcoming themes
Simplicity (we shortened it to Simple) - suggested by Herbert and will also be used for one of the two upcoming themes
How To Claim Your Reward?
To make sure JomSocial Professional is delivered to rightful winners of the contest, please contact me at This email address is being protected from spambots. You need JavaScript enabled to view it., This email address is being protected from spambots. You need JavaScript enabled to view it. or This email address is being protected from spambots. You need JavaScript enabled to view it. before August 15th and i will help you get your JomSocial Professional.