Written by
Published on
Hits: 4712
Premium JomSocial Template - JA Mood Free For Professional Plan Members And JomSocial Flat Theme Preview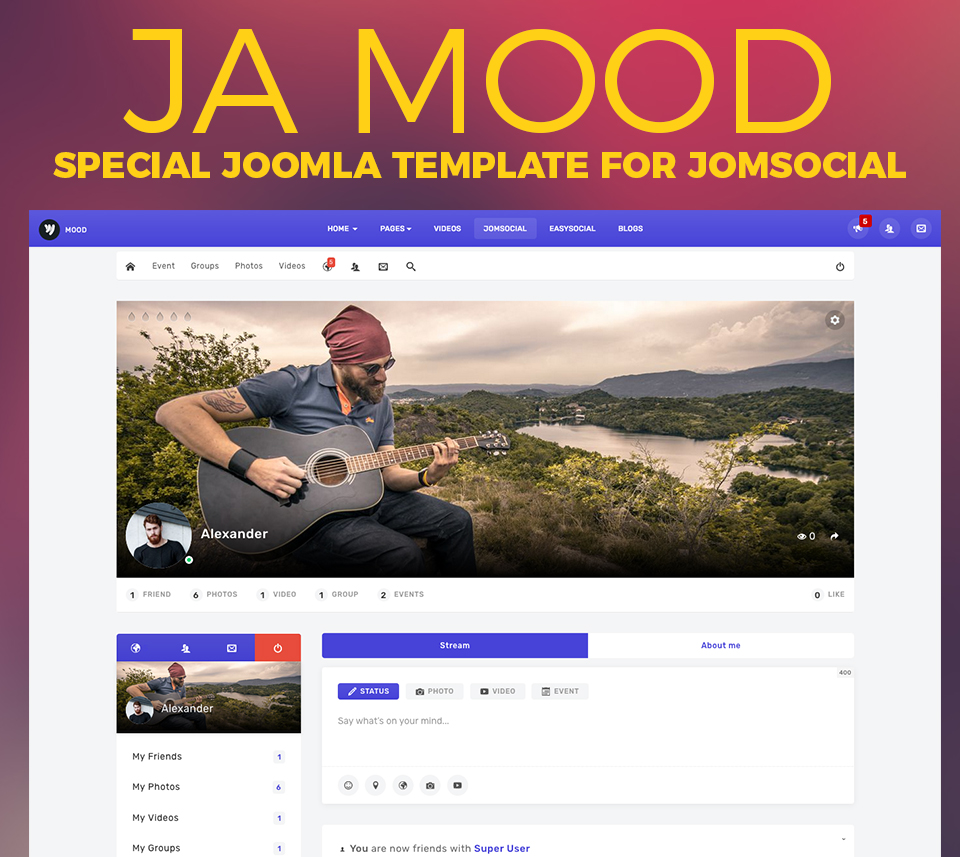 JA Mood - Social Joomla Template from JoomlArt with full support for JomSocial is now available for FREE to Professional and SuperCharged plan users.
Why Exclude Standard Plan Members?
Standard plan got major boost in our last update when the feature limitations were removed and were brought to the same level of Professional package. Standard plan users were also extended complimentary JA Builder Pro access worth $50. It would not be fair to JomSocial Professional members and JoomlArt team to offer complimentary access of premium products worth more than the JomSocial Standard plan price itself.
We encourage our Standard Plan members to upgrade to Professional plan to take maximum benefit of the offerings. There are more releases lined up for Professional users. For instance, we have a brand new JomSocial theme coming soon for Professional plan.
JA Mood Preview
JA Mood is the newest Joomla template from JoomlArt specifically designed for Music, Community and Social websites. It fully supports JomSocial with customized styles accros the component and it's built with robust T3 Framework with intuitive admin panel.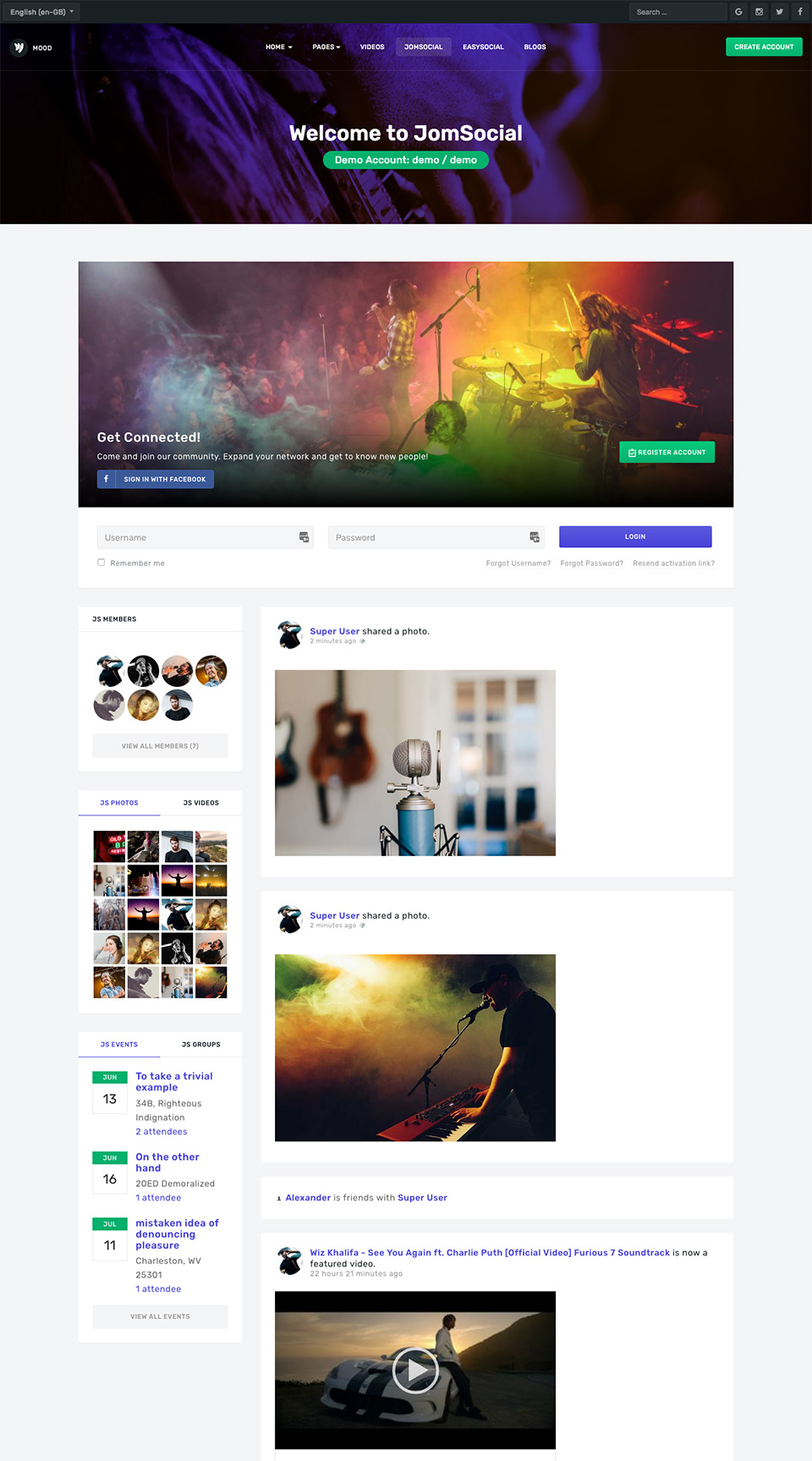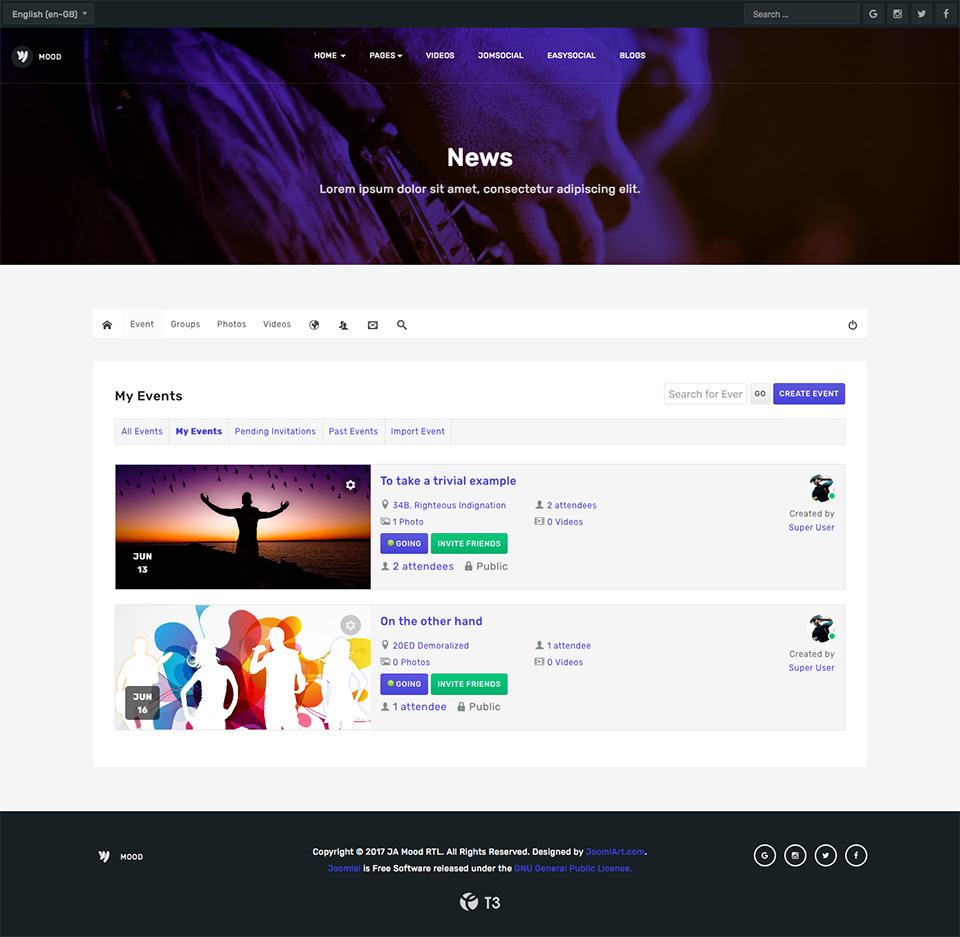 Some of the features supported in JA Mood are:
Core features of the Community and Joomla template:
Fully supports JomSocial
Integrate JA Builder to build stunning landing pages
Stunning additional pages: Videos, News, etc
Joomla extra fields support
Supports Flexible menu system with Megamenu, Mobile dropdown menu and Off-canvas
Built on T3 Framework latest version
Integrated Bootstrap 3, Font Awesome 4
Fully responsive
Flexible layout system with visual layout configuration panel
All default Joomla pages with custom styles
Optimized codebase
RTL Language Layout
For in-depth review of all features in JA Mood template, pleas visit this post
To get this template, simply re-download your JomSocial package and unzip it
Flat Theme Is Coming Soon
For the past few weeks we were working around the clock to deliver another optional JomSocial theme with support for all the default features of JomSocial's Theme designer. It is shaping up quite fine and we are happy to present a few new screenshots.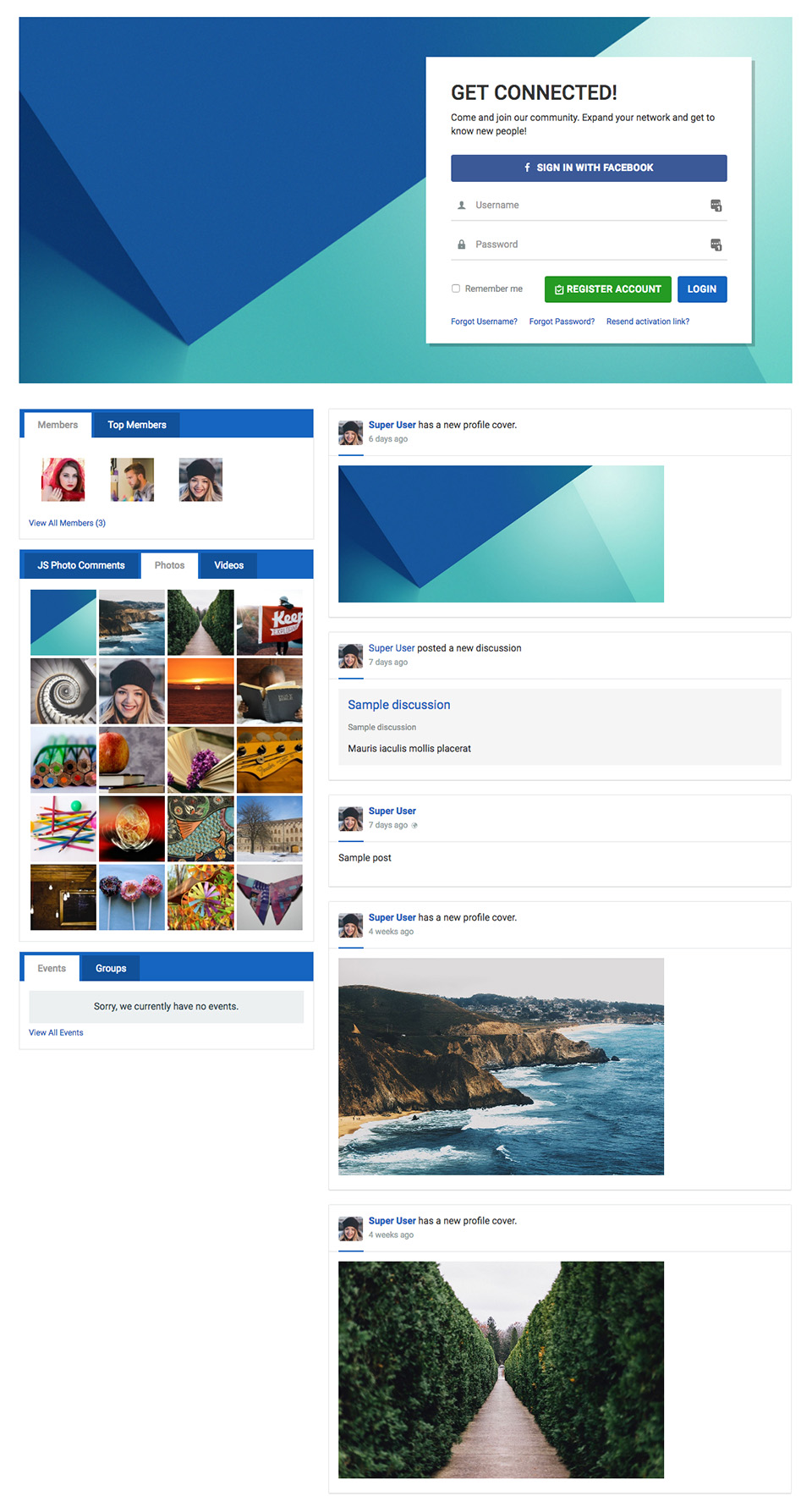 Flat theme will be ready alongside JomSocial 4.4 stable release and it will work with any Joomla! Template.
Discounts All Around
Because of the huge demand, we are extending the summer sale and holiday promotion for the selected products. Get JomSocial Professional Plan with 30% discount, or renew it with additional 10% on already discounted price.