Written by
Published on
Hits: 7981
Sneak peek of a new JomSocial "Flat" theme and revamped inbox in upcoming major release.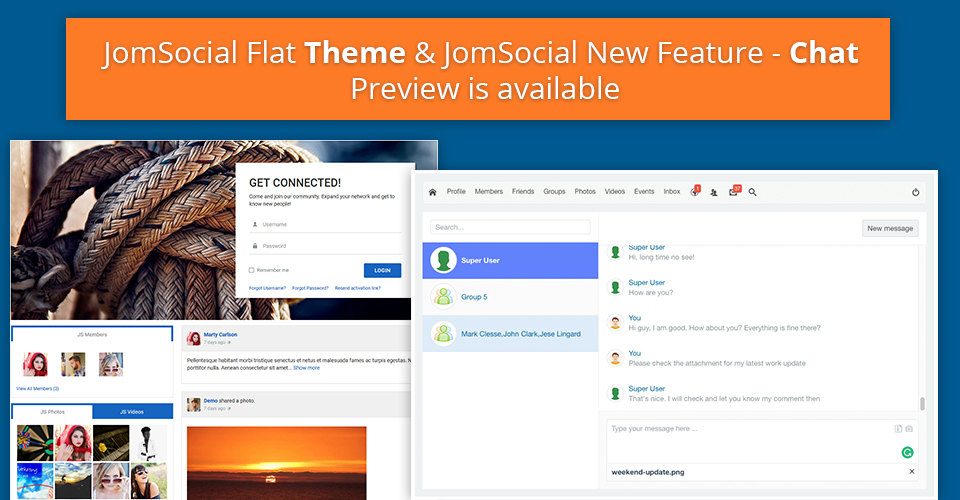 As we are entering the final stage of JomSocial 4.4 development, with ACL implementation already in place, and real-time chat instead of current inbox system, we are thrilled to announce another addition to already rich base of extensions and addons. This time, we are coming up with new theme for JomSocial 4, which will be compatible with all the new features that we are working on right now, and all the existing features from previous versions like Theme Designer.
Real-time chat!
JomSocial's features have always been simple and functional. We loved it, our customers loved it, your site members appreciate it too. And while it allows to find and connect with friends and communicate with others in many different ways there is one feature we never been quite satisfied with.
Remember the old SMS messages we had in pre-smartphone era? No? We neither… at least not on our phones. But there is one thing in JomSocial that constantly reminds us to it. The Inbox
Therefore our team carefully crafted (and it's still crafting) the system which will completely replace the inbox with the modern, real-time chat functionality. We already gave a hint about it in our previous updates and now is the time to look into it a little bit deeper.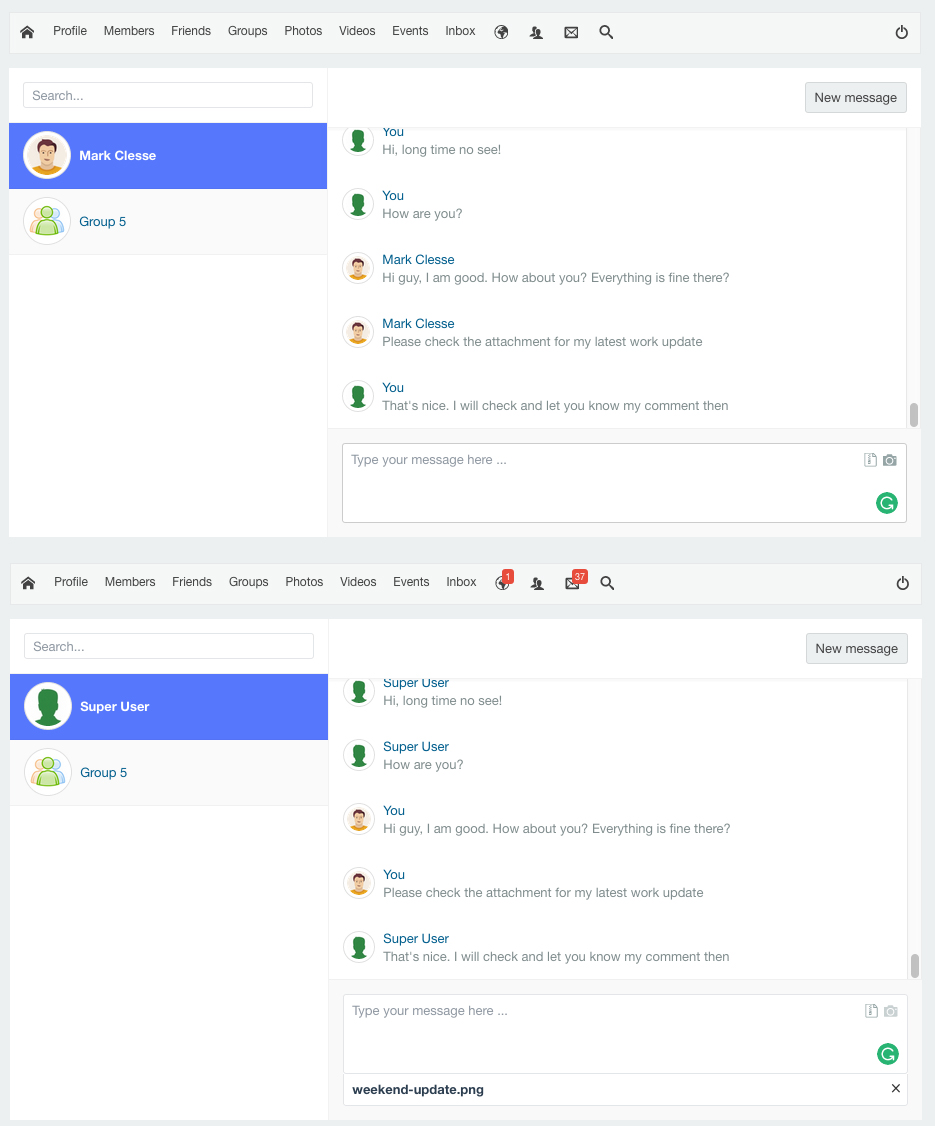 The layout of the chat is simple as it can possibly be. On the left, you will have all the conversations you participated in, while on the right there will be the conversation itself. Search and a button to start new conversation are conveniently placed on top.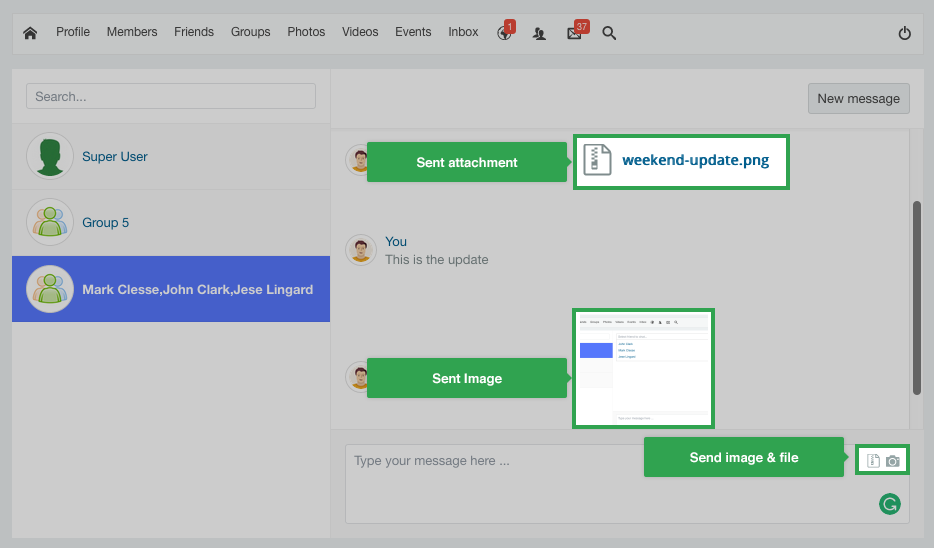 As you used to old JomSocial inbox, sending pictures and file attachments is also possible.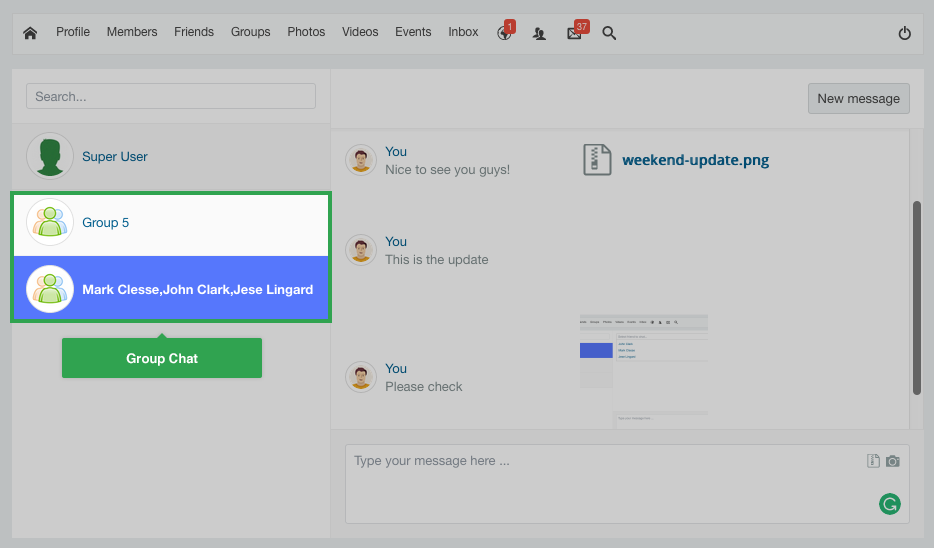 Starting a group conversation or even adding new participants in conversation will be incredibly easy.
And everything will happen in real-time with no need to ever refresh the browser to see new messages.
Flat Theme
Flat is the newest JomSocial theme designed specifically with Theme Designer and compatibility with future updates in mind. It is a specific theme built for JomSocial and can't be used as Joomla! Template.
You will be able to utilize Theme Designer to change all colors and element positions like stream, avatars, and even input fields design.
Being a JomSocial specific add-on, Flat theme is compatible with every Joomla! Template and you can easily use it with the current design of your website. No special Joomla! Template is required.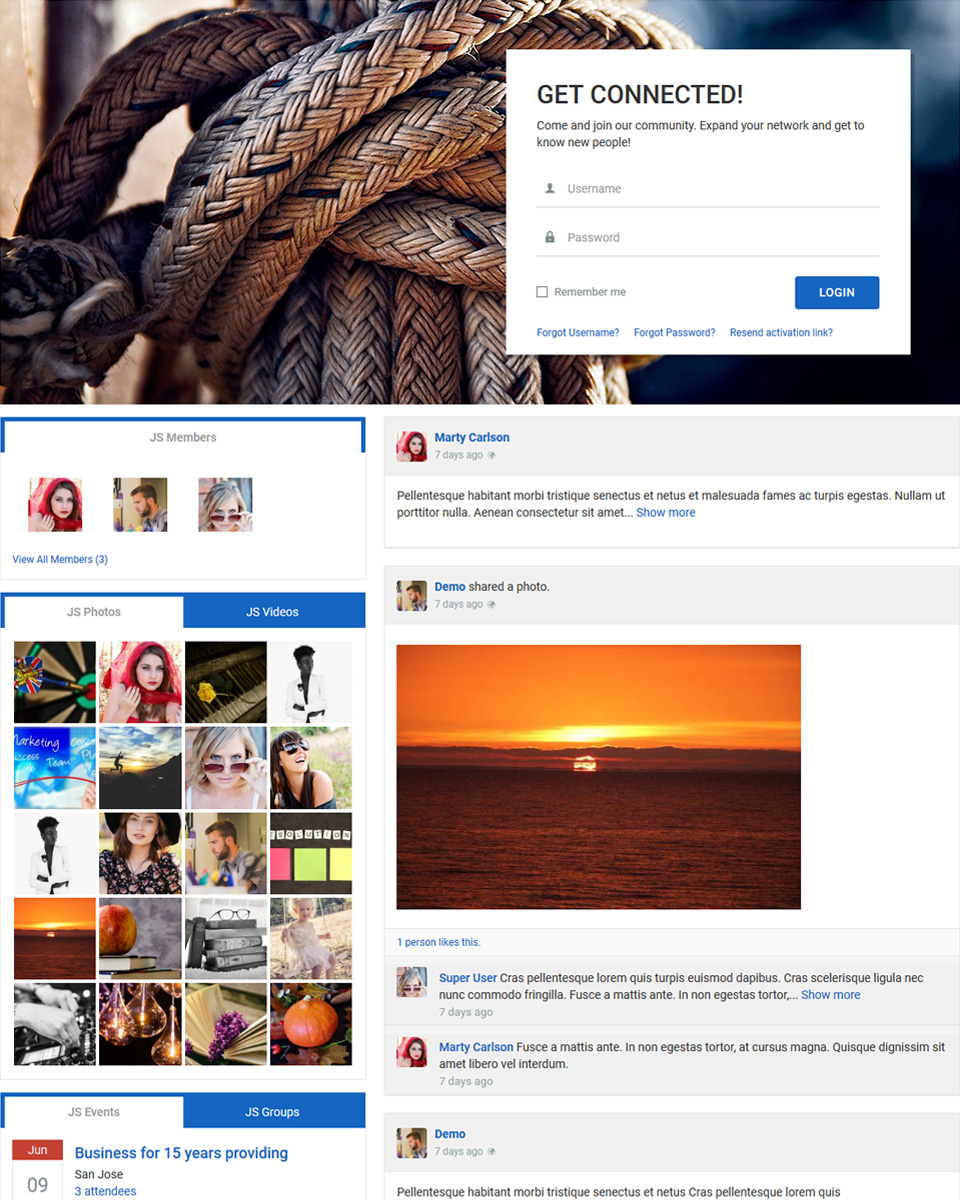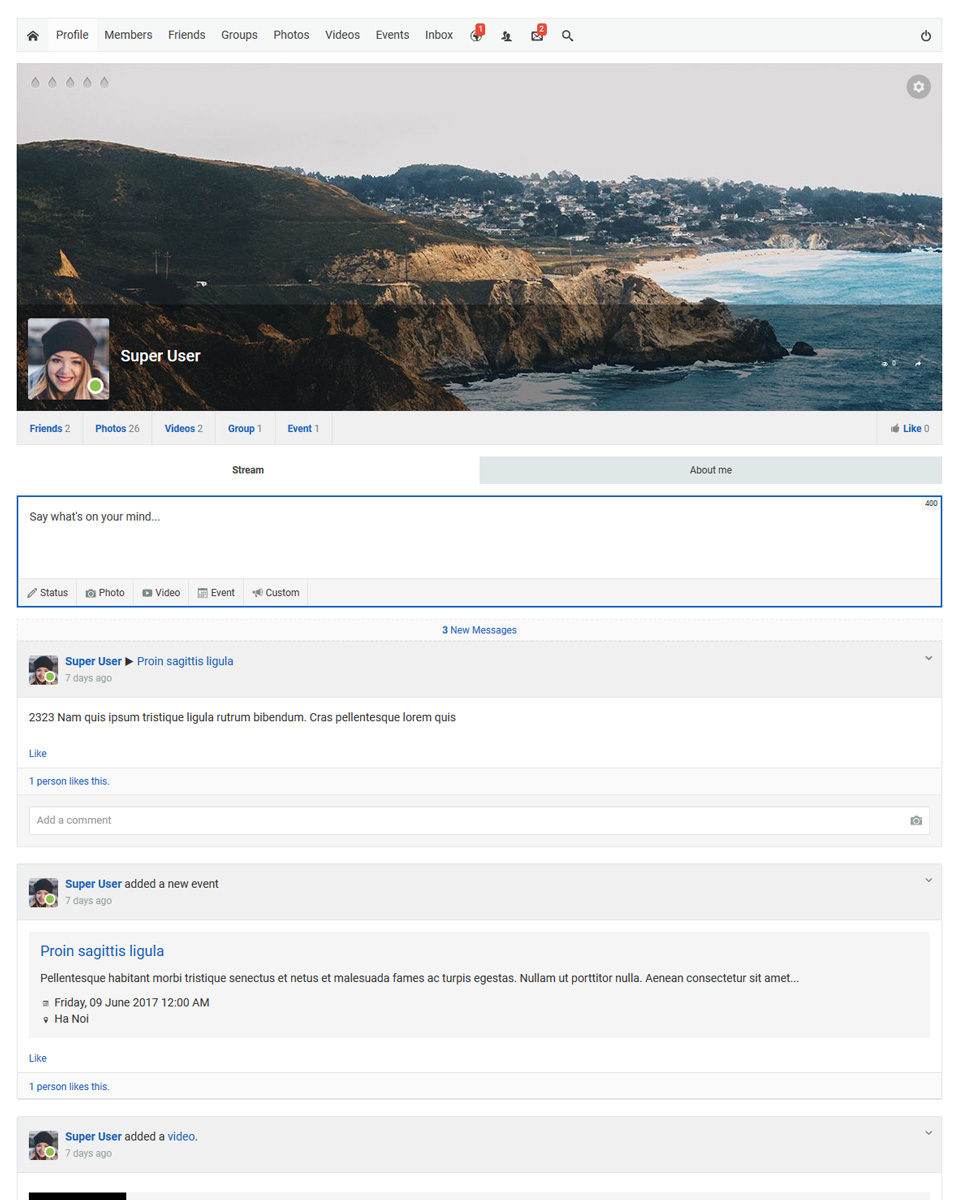 Screenshots above are early concept and not necessarily the final design. We reserve the right to change the layout of final product as it seems fit.
When it will be ready?
We are currently making final touches to the chat system implementing notifications and ironing minor bugs. After that is done, JomSocial 4.4 Beta 1 will be released publicly for testing.
Flat theme will follow the release of JomSocial 4.4 and will be included with download of every Professional Plan.