Written by
Published on
Hits: 4620
Sneak Peek: New JomSocial Theme - JS Shadow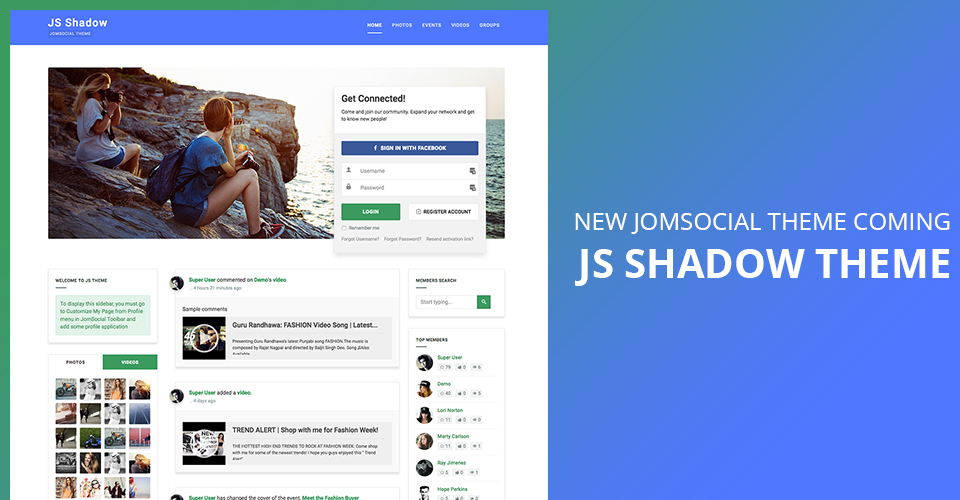 With release of JomSocial 4.4 we also added two new themes JS Flat and JS Column for Professional and Supercharged Plan members. Today we continue our determination to give you more options and possibilities to make truly unique design which will stand out immediately but at the same time blend seamlessly into any Joomla! template.
Our designers went long mile to deliver this masterpiece and we can't be more excited to give it free. It is another token of our gratitude to all Professional and Supercharged plan members.

Theme Designer Compatibility
JS Shadow Theme will fully support JomSocial's built-in Theme Designer so you can use your custom avatars and covers, paint it pink if you feel like it or change the layout positions.
Release Date
I guess you could see this one coming, but we don't have a firm release date yet. We like to take things slow, do them properly and release when it is ready.
All i can say is that it won't be long before JS Shadow Theme hits your download area.
Check Out Other JomSocial Themes And Templates
We have already released two JomSocial Themes and one Joomla! template. More are in various stages of development.
Check out other themes and templates