Written by
Published on
Hits: 5077
JomSocial 4.3.2 And Socialize 2.1.3 Released… And A Whole New Dating Module!

In today's release, we don't just have one product update to announce, we've got an entire line of updated JomSocial products... and some completely new ones. So grab a cup of coffee, sit back end enjoy the great news.
JomSocial 4.3.2
JomSocial 4.3.2 is a minor release that includes a few bug fixes, the addition of some small features to JomSocial core, and a whole new extra module. To see the full list of changes, please visit our change log.
Although this is not a security patch, we advise you to update your sites today so that you can benefit from the new features and products also included in this update.
What's New In JomSocial 4.3.2?
Skip Avatar Uploading During Registration
The administrator backend now has an option to completely remove the avatar upload step during registration. The feature will not influence your current registration flow and must be manually configured. You can find it in JomSocial Dashboard under Configuration -> Registration settings.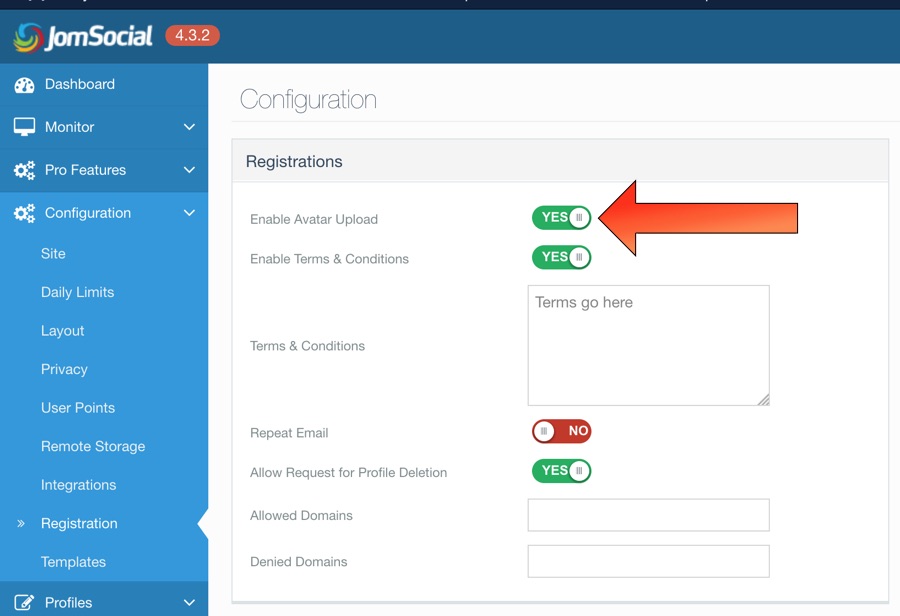 New Version of Socialize - Version 2.1.3
The best Joomla template for JomSocial-based sites brings the 2.1.3 update which includes better support for the JomSocial 4.3 branch as well as some bug fixes. The changelog is available here.
Two Toolbar Modules in Socialize 2.1.3
The New Toolbar Module Is Now Included in Socialize 2.1.3
The previous JomSocial update introduced the updated JS Toolbar module. Users loved it. We've been flooded with requests for the Toolbar module in Socialize to receive the same features.
We listened. (Of course!) And went further. (Of course!) Instead of updating the old Socialize, the JS Toolbar will now be included with every Socialize download.
The old toolbar module will still be a part of package too, for smoother transition.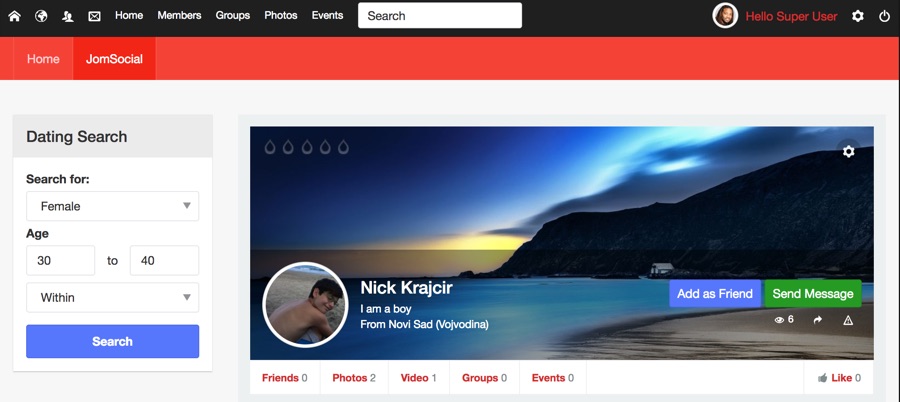 Dating Search Module
The newest addition to the JomSocial family of extra modules is one we've been carefully crafting for past few weeks. The Dating Search module is a must-have for dating sites. It allows members to perform a simple search for other members based on gender, age range and proximity.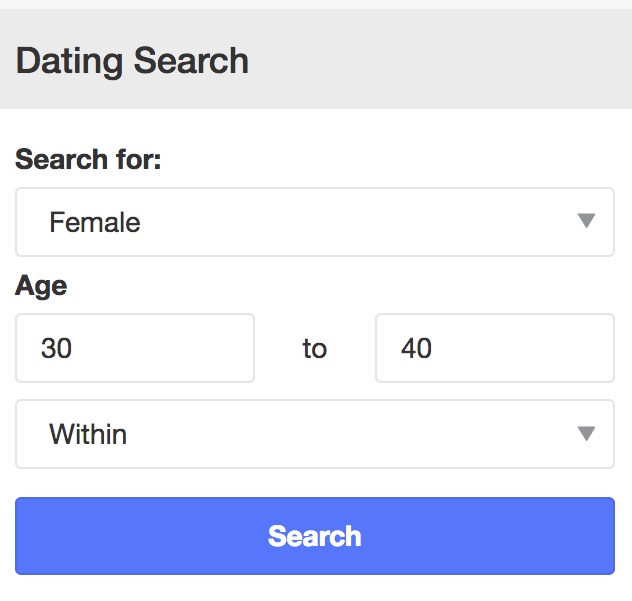 This module requires JomSocial 4.3.2 so do make sure that you have updated your site before purchase.
Settings are pretty simple. Admins can select the gender, birthdate and location fields to be converted into a search form on the frontend. But there's more....
The module is packed with small, hidden features.
For example, the default gender option will always be male if you're female and vice versa. Users can then change the gender to match their preferences if they wish. The module works best in conjunction with the new Location field introduced with JomSocial 4.3, allowing for a local radius search. Users will be able to easily look for a hottie near them!
Buy JS Dating Search module for $19
Buy Extra Addons Bundle and save over $150
How To Download JomSocial 4.3.2
Log in to your account at the JomSocial website and download the latest package. Unzip the package to find the JomSocial 4.3.2 installation file or iJoomla Installer.
How To Upgrade To JomSocial 4.3.2
1. To upgrade with iJoomla installer (recommended):
Navigate to the iJoomla Installer component and click the red Upgrade button.
Instructions for this method can be found here. Note that the version number in the document may differ from the current version but the upgrade process will be the same.
2. To upgrade by installing the package:
From any JomSocial version 4.3.x - Simply install the newest version on top of the old version.
From JomSocial 4.2.x or older - Perform a tier upgrade.
3. To upgrade with a patch:
Patch files are provided as a courtesy. It is always recommended that you update your JomSocial installation using an installer. If you must update through patch files, they are available on the forum.
If you're not sure how to update with patch files, we have a tutorial for that too.
Grab Your Copy Of JomSocial & Socialize
Stay In Touch