Written by
Published on
Hits: 5051
JomSocial 4.4.2 And Two New Themes, JS Shadow And JS Kikiriki Have Been Released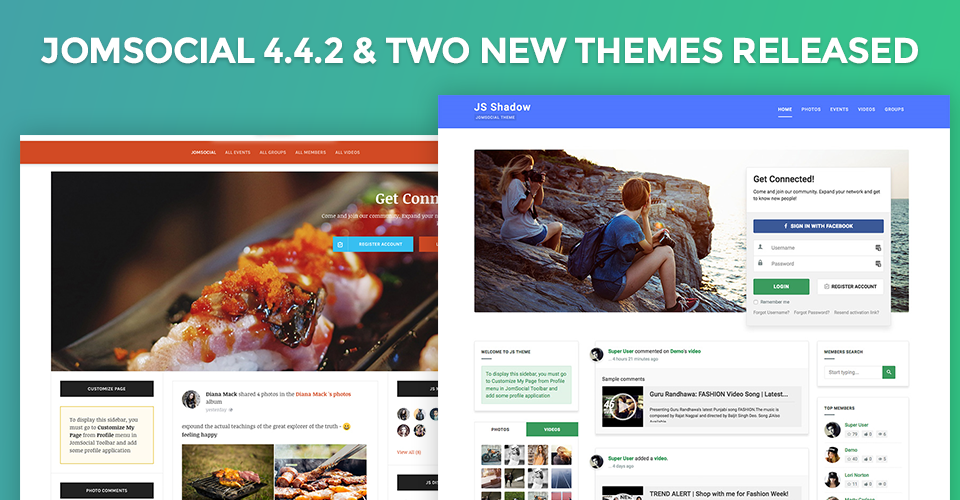 We were excited to see such a positive feedback reaction to JomSocial 4.4 so we decided to follow it up with great bug fix release and two new themes.
For a complete list of changes introduced in JomSocial 4.4.2, please check the changelog.
JS Shadow Theme
JS Shadow Theme focus on visual appeal adding unique touch of shade contrast to every part of JomSocial.

JS Kikiriki Theme
JS Kikiriki Theme focus is on content, making it really easy to discover while being presented in a familiar fashion.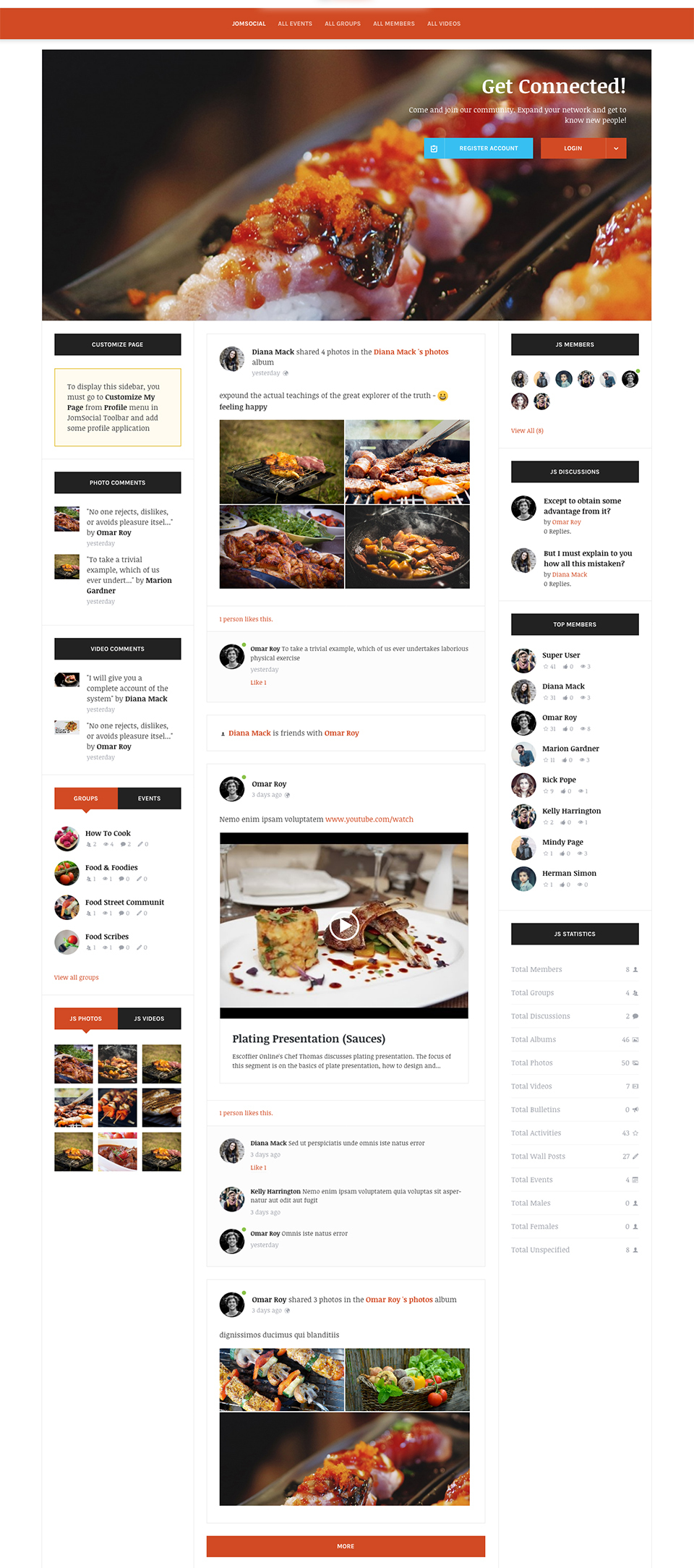 How To Install Theme
JomSocial Themes must be unzipped and placed at the proper location.
We have prepared a simple tutorial for our previous themes at the documentation page while we work on the solution to automate this process.
We are currently looking into best possible ways to install themes automatically. Till then, please follow the instructions for "Flat" theme.
Other Themes
We have already released two JomSocial Themes, Flat and Column and two Joomla! Templates, JA Mood and Socialize.
Our designers are loving the Theme Developer Kit we introduced with JomSocial 4 and already started working on more themes that will soon be available.
No Access To Themes?
JomSocial Themes are exclusive to Professional and Supercharged Plans.
You can easily upgrade your Standard Plan to Professional or Supercharged Plan by going to your account and pressing the "Upgrade" button.