JomSocial 3 RC1 Is Here!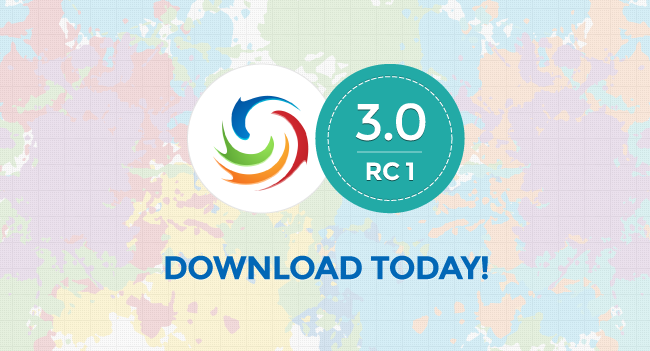 A few weeks ago, I sent an invitation to our subscribers, developers and translators to apply to participate in a closed beta testing program. We approved 110 applications and the testers got to work. It turned out to be a hugely valuable opportunity. We were able to catch a number of bugs that we wouldn't have been able to find in-house. We also set a new standard in beta testing. It was very important that the beta testers deliver well-written bug reports. To reproduce the problems and fix them quickly, we need to understand them. Luckily, our beta testers have been doing an outstanding job using our bug report template.
Three Different Beta Versions, Sixty Different Bugs
We released three beta versions of JomSocial 3.0. Our testers found around 60 bugs overall, including conflicts with third party applications that we couldn't have known about without a critical mass of users. We notified the third party developers with conflicts so that they can take the steps to correct them before a stable version of JomSocial is released. On our end, our developers have been working around the clock to fix these bugs as quickly as possible. If you are curious about the bugs that were found, you can visit our beta testing forum. It's open to view but only beta testers can submit bugs.
RC1 Is Now Available to Download…
Today I am happy to announce the release of JomSocial 3.0 RC1. If you have an active license, you can download it here. If your license has expired, you can renew it now by visiting your account page. Renewals are available for up to 50% off the original price which means that you can get your hands on this version for only $74.50 (Professional Edition). If you don't have a JomSocial license, you can buy it here.
…But It's an RC, Not the Finished Product!
An RC, or Release Candidate, is a beta version that has the potential to be a final product. All the features have been designed, coded and tested and we know that there are no major bugs. But yes, it's still a beta… just one that's more stable than a regular beta. I have seen a few of our beta testers using this version on their live sites, but I wouldn't recommend it.
I know a lot of people have been waiting eagerly to use the new JomSocial though, so I wanted to give everyone the opportunity to download it and start working with it, ideally on their development site, if not their live site. We also wanted to get more eyeballs on this version to see if any more bugs emerge. And there will be bugs. There are currently a few minor bugs left that we are working on now and even after a few rounds of internal testing, ad-hoc testing and beta testing, bugs still do show up. JomSocial is such an incredibly complex application and each feature has the potential to throw up problems.
This is the Most Stable JomSocial Version Yet
We've never done testing like this before. In fact, I'm pretty sure that no one in the Joomla community has tested like this before. Even though this is an RC version, even though it's still a beta, you'll find that it's much more stable than any other previous versions of JomSocial.
Here's a recap of our testing process and bugs found:
Internal Testing Round 1: 100 bugs found and fixed.
Internal Testing Round 2: 26 bugs found and fixed.
Ad Hoc Testing: 20 bugs found and fixed.
Beta Testing: 60 bugs found and fixed.
So that's more than 200 bugs that you and your visitors will not have to encounter. While you may still meet a few more bugs here and there, JomSocial 3 will become more and more stable as we move along.
Download RC1 Now
You can download the RC1 on our forum. Only those with an active license can access this forum post, so be sure to renew your subscription if it has expired.

http://www.jomsocial.com/forum/jomsocial-3-rc-1/6531-release-candidate-1-download
You can download the RC1 here: If you find any bugs, please submit them on our RC1 forum but be sure to use our bug report template so that we can find the bug easily.
Upgrading JomSocial Tutorials
Upgrading JomSocial to 3.0 is a pretty simple process but it needs to be done right. We've created three upgrade tutorials for you:.
Conflicts with 3rd Party Extensions
During beta testing our testers have found some conflicts with 3rd party extensions.If you're using Joomlart, Rockettheme or Gavick template, you'd want to read this article for a description of the conflict and the status of resolution. We also found conflicts with 3rd party extensions. Read about it here.
What's Next?
Our goal now is to squish the last bugs and dig out any new bugs our testers or users may find. We'll then release another RC within two weeks. If all goes well, we will have a stable version shortly afterwards. Thank you for being patient while we take JomSocial to the next level! Any comments? I'd love to read them, please post them below.