Written by
Published on
Hits: 3270
JomSocial Develpment Report; Part II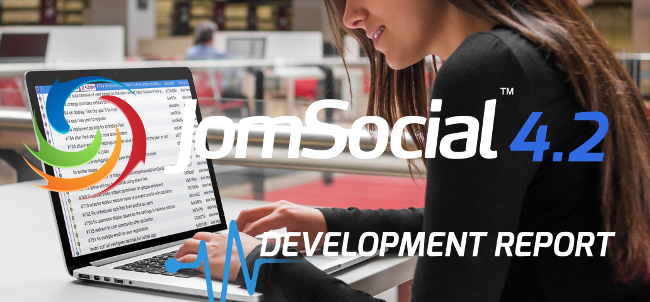 In my previous blog post, I wrote about the end of Joomla 2.5 support, improvements in speed, PHP 7 compatibility and a bunch of other hidden enhancements for JomSocial 4.2. Now it's time to discuss some new features you'll actually be able to see and play with.
Let's start with the biggest: email digest.
Email Digest Brings Back Inactive Users
Every site has inactive users, people who signed up then drifted away. Those people represent a large additional audience for your site if you can find a way to bring them back.
That's what the JomSocial Email Digest does.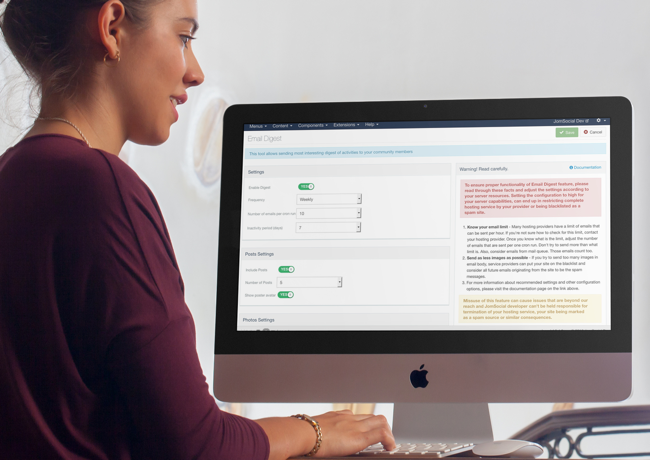 The digest is designed to only notify inactive users. It tells them about all the cool things they were missing while they were away, and it's the perfect tool for administrators looking to bring back their lost users.
Just Turn On, Kick Back And Enjoy The Extra Traffic
We're aware that if you have a large user base, an email digest sent to inactive users could generate a high number of spam reports. If the numbers are high enough, the result could be blacklisting and even restrictions imposed by your host. So the feature is disabled by default. We have a detailed guide explaining how to set the Email Digest feature with minimal impact on your server.
Embedly Integration
Embedly claims to be the most effective platform for engaging an audience through rich media embeds. And because JomSocial 4.2 is now using cards, which are also advertised as "free forever," you're getting embedded rich media for free. Paid version of cards is also available. For more information about pricing, click here.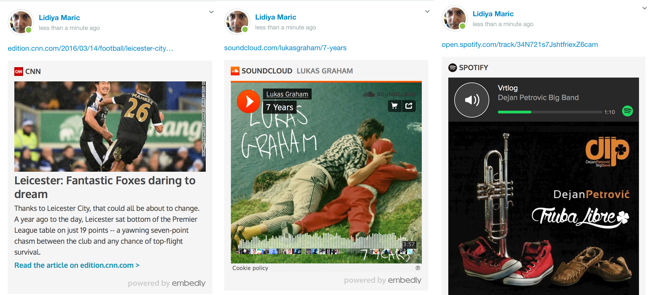 GIF Animation Support
This version of JomSocial also has GIF animation support but your server will have to support ImageMagick to convert GIF photos.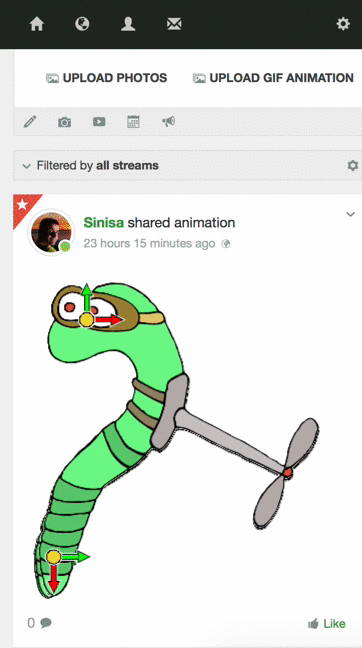 Conclusion And Release Dates
This is just a small peek at what's been happening at JomSocial. It's the result of too many sleepless nights, too much coffee and more than 3,000 commits, but it's worth it. It's always worth it. We love creating releases that innovate, amaze and impress. And we love building the best social networking platform for Joomla! and beyond.
You've probably noticed that we are aiming to release JomSocial 4.2 as soon as Joomla! releases a stable version of 3.5 branch. That should be any day now. The release will be available first as an exclusive early access for selected beta testers and soon after for all customers. If you've participated in betas before, you can already see early development versions of JomSocial 4.2 in action.
Note For Joomla 2.5 Users
We advise you to read our previous blog post and learn why we stopped supporting Joomla 2.5. It is also crucial to understand that you will need to update iJoomla Installer.
Stay tuned for more updates from JomSocial