Written by
Published on
Hits: 4264
JomSocial 4.2.4 Quick Fix Release!

We are happy to announce the immediate availability of the fourth release in JomSocial 4.2 branch. This minor release brings visual improvements for modules and applications as well few fixes in the backend. To read the full list of changes, visit our changelog page.
What's New?
We made minor visual changes to extra modules in this release. You'll also find some new settings in core modules such are possibility to change the date format in Events module.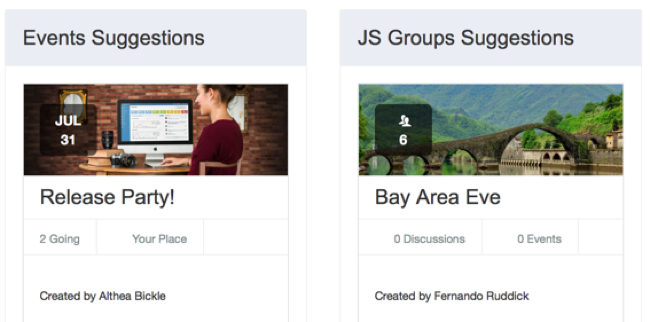 How To Download JomSocial 4.2.4
Log in to your account at the JomSocial website and download the latest package. Unzip the package to find the JomSocial 4.2.4 installation file or iJoomla Installer.
How To Upgrade To JomSocial 4.2.4
1. To upgrade with iJoomla installer (recommended):
Navigate to the iJoomla Installer component and click the red Upgrade button.
Instructions for this method can be found here. Note that the version number in the document may differ from the current version but the upgrade process will be the same.
2. To upgrade by installing the package:
From any JomSocial version 4.2.x - Simply install the newest version on top of the old version.
From JomSocial 4.1.x or older - Perform a tier upgrade.
3. To upgrade with a patch:
Patch files are provided as a courtesy. It is always recommended that you update your JomSocial installation using an installer. If you must update through patch files, they are available on the forum.
If you're not sure how to update with patch files, we have a tutorial for that too.