Written by
Published on
Hits: 10591
JomSocial, a massive overhaul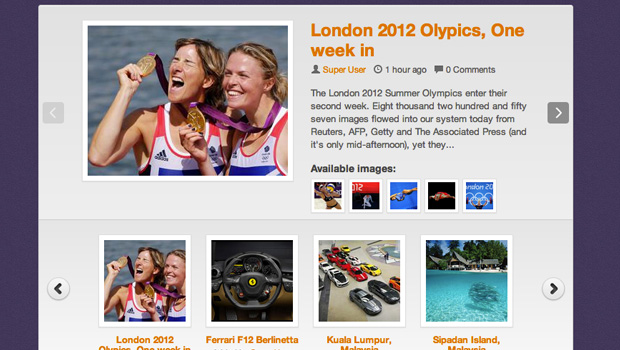 For the past 4 months, the JomSocial Team has been on a tight schedule to refactor JomSocial from ground up. The inclusion of Bootstrap in Joomla 3.0 offers us an opportunity (and excuse) to redesign JomSocial in its entirety. To be compatible with Bootstrap, all existing template structure has to be discarded, CSS has to be scrapped and all Ajax calls have to be renamed, re-done, cleaned of older elements.
By using Bootstrap, we can be sure of mobile compatibility from day one by utilising responsive design that would adapt the display according to your screen's resolution. Of course, it would mean that the template will show optimized styling for your iPhone, iPad and desktop monitors. This is a massive endeavour and requires our full dedication to port everything from JomSocial into the new structure. At the end of the day, we are pretty satisfied of the outcome and are hoping to be able to start opening the new JomSocial for testing in two weeks time.
Allow me to show you what we have come up with.
A completely new stream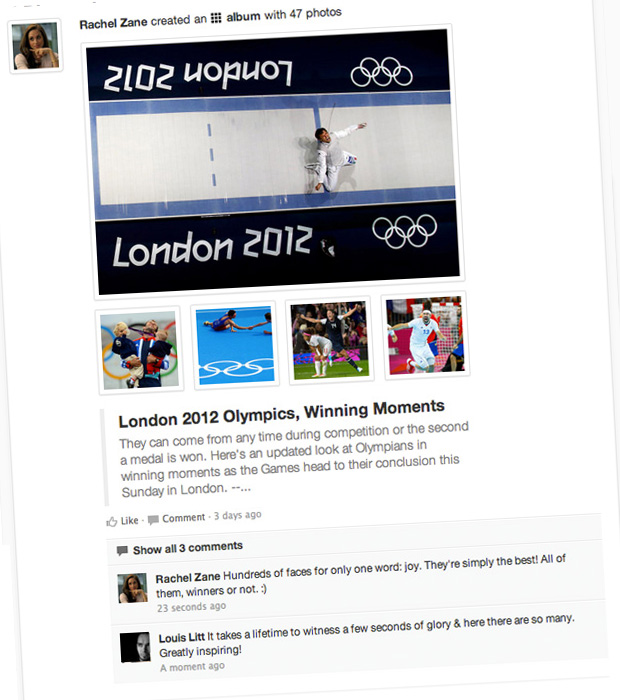 The stream will show uploaded photos in a pleasant and focused design to ensure maximum attention by fellow members of the community.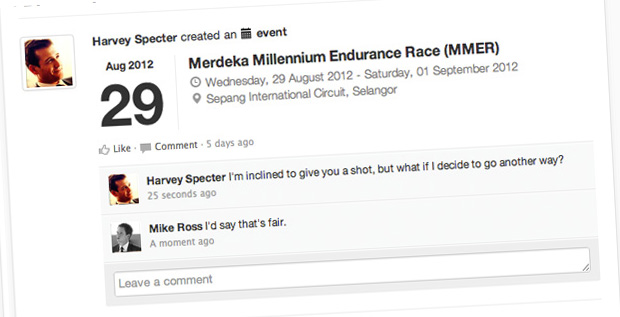 Creation of new events will also utilize the new stream structure by given it a proper and logical order of information.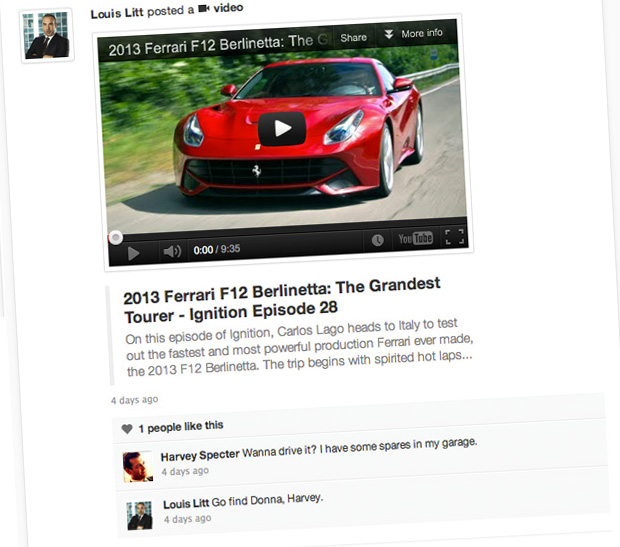 Linked videos can now be played within the stream, also with a neater design.
A completely new Photo Gallery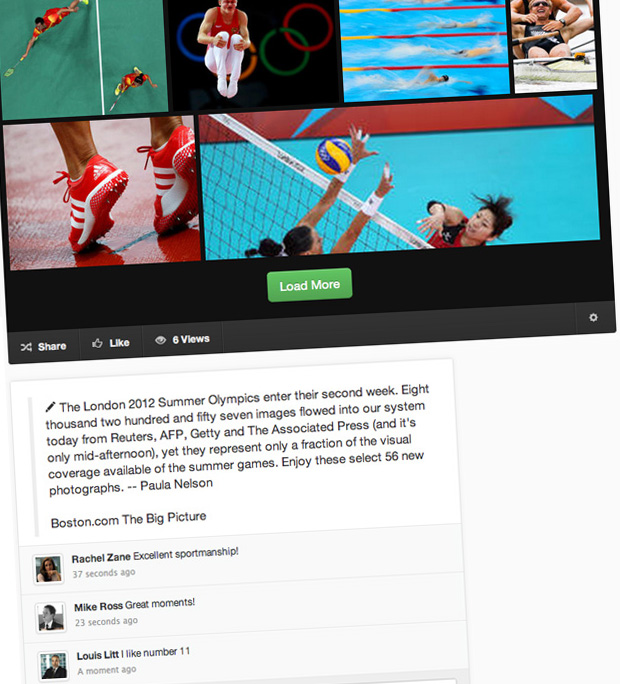 Having squarish thumbnails is a blasphemy. Square thumbs are a thing of the past as it does not portray the depth and focus of the photo. We are now utilizing mosaic interface which would likely yield more interaction.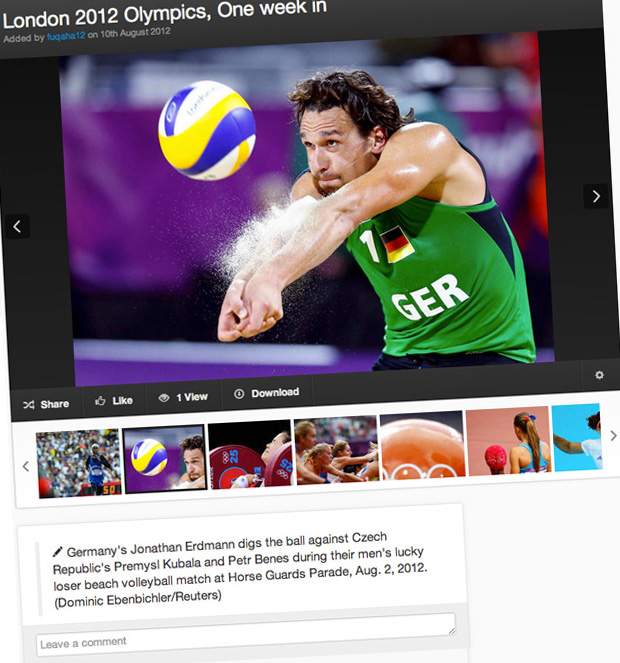 Dont be fooled by its eerily similar interface with current JomSocial gallery. This new version now supports touch navigation! Touch navigation allow you to scroll photos by using swipes on touch-enabled devices such as iPhone, iPads, Android devices and Windows Phone devices.
Spice up your media with cover!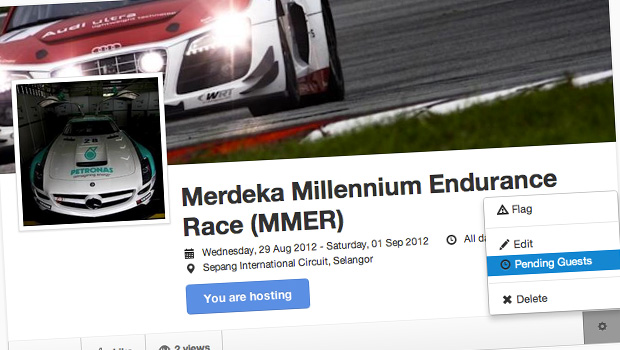 Personalize your profile with cover! We have implemented cover option in Profiles, Groups, and Events.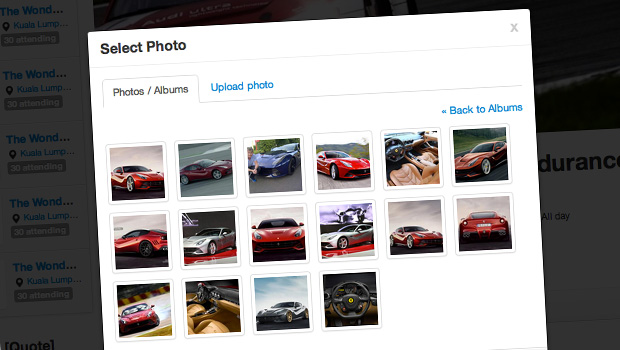 Selecting a cover for your profile/group/event is simple and straightforward. You can either upload new cover from your PC, or simply pick existing photos from your own collection. Neat huh?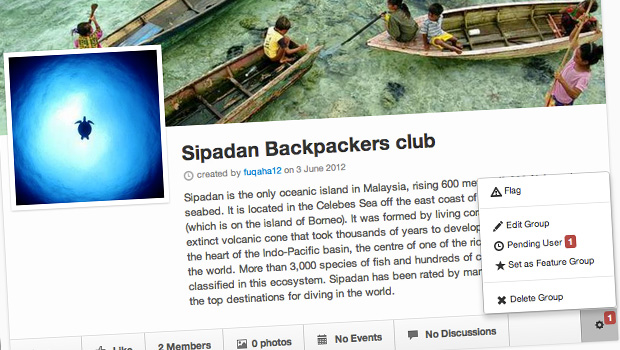 An example of cover implementation in groups.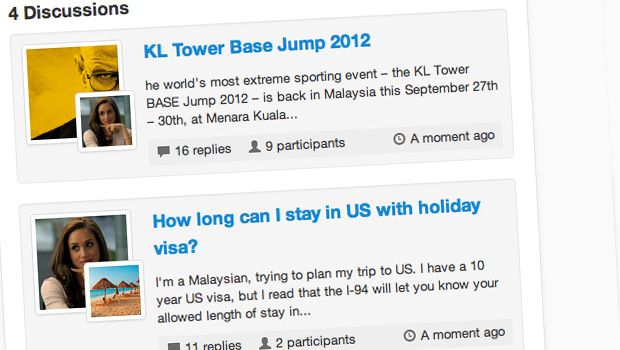 A refreshed discussion listing in groups.
We are hoping to open up beta testing for this re-imagined version of JomSocial within the next two weeks. I hope you like what you are seeing so far!