Written by
Published on
Hits: 4374
JomSocial 4.3.5 Bug Fix Release Together With Brand New Flat Theme Are Now Available For Download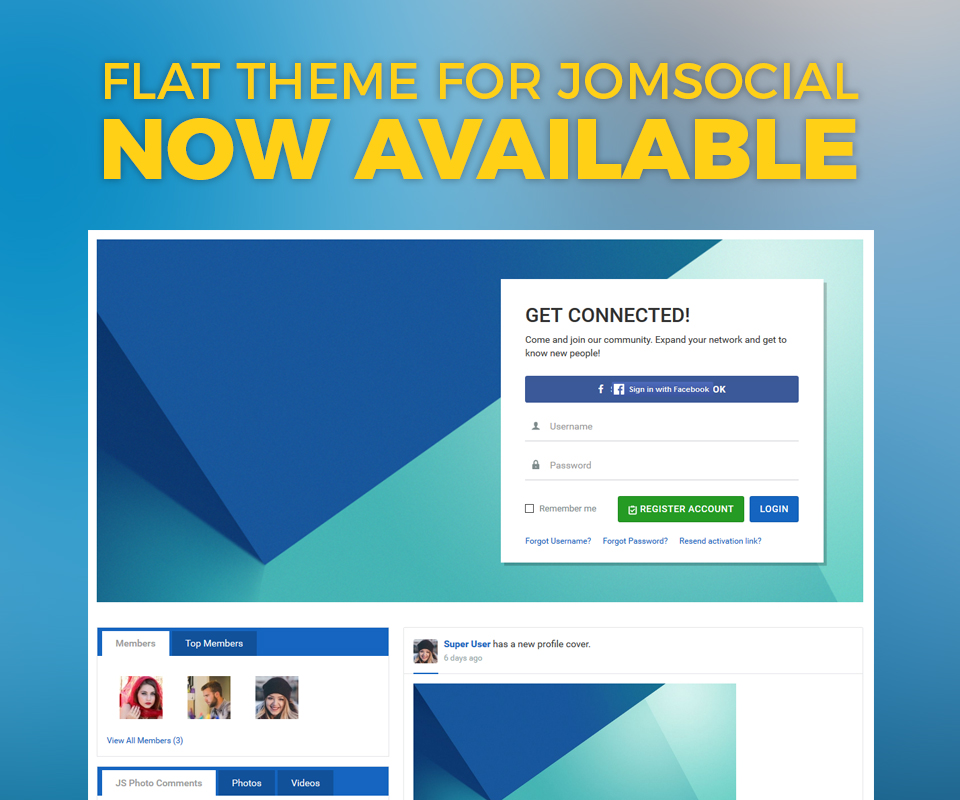 A brand new Flat theme is now available as a free bonus to all members with Professional and Supercharged plans.
Flat Theme is built with JomSocial Template Developer Kit and it fully supports the Theme Designer so you can customize it even further with different colors, styles, and element positions making your community truly unique.
To learn how to download, setup and use Flat theme, please follow the simple instructions in our documentation.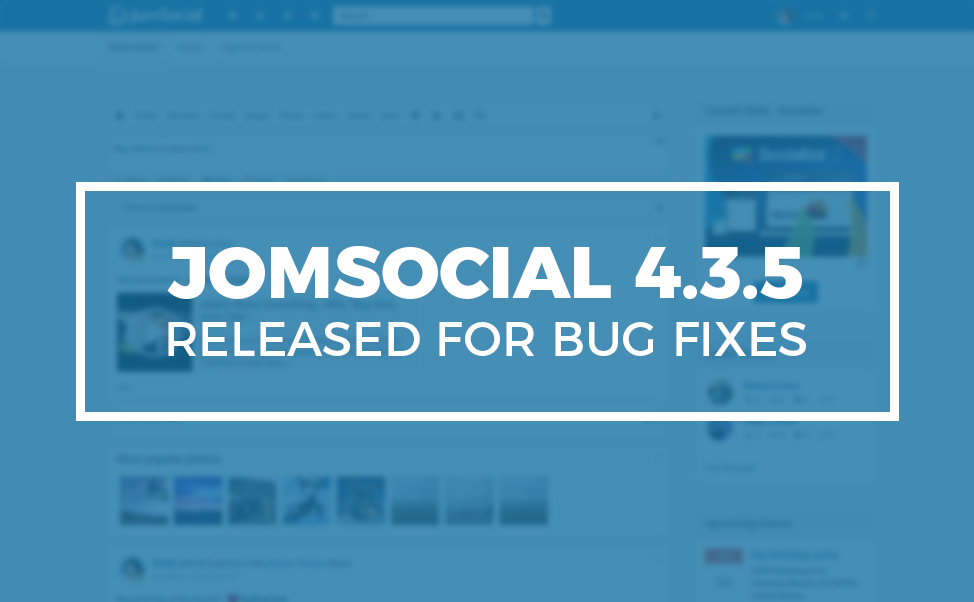 The latest release of world's most popular community network extension for Joomla! brings the stability and visual improvements throughout various areas, including the fixes for issues reported since last release.
This is an incremental update with no new features, but all members are advised to update immediately to get the latest and best in performance and security. Full list of changes is available in the changelog.
How to update?
To update your site, login to your account and download the JomSocial package. Unzip the content of the package to find "com_community_4.3.5.zip" file which you can use in Joomla Extension Manager to install like any other Joomla! Extension.
No JomSocial Yet?
Get JomSocial Professional today with Flat Theme