Written by
Published on
Hits: 11042
Shiny New Templates, JF Corporate (JoomForest) & Shaper Social (JoomShaper) updated to JS 2.6
JF Corporate
JF Corporate is a Free Professional JomSocial template for corporate and portfolio purposes that has been just released by JoomForest. It's very clean and neat, suitable for presenting your services or previous works to the clients.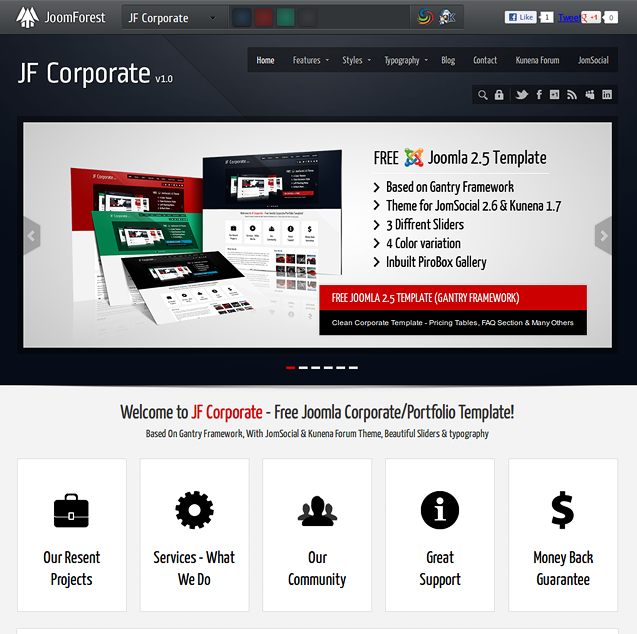 Check out the LIVE Preview to experience this awesome template.

JS Template features:
• Clean Style
• 4 Color Themes
• Left Floating Menu
• Some Color Anymations on JS Toolbar
• & much more...
Download it here.
Shaper Social
JoomShaper has updated their awesome funky template, Shaper Social to the latest version of JomSocial. It's their first template uniquely designed for social networking purposes and it has been updated to take the full advantage of JomSocial 2.6!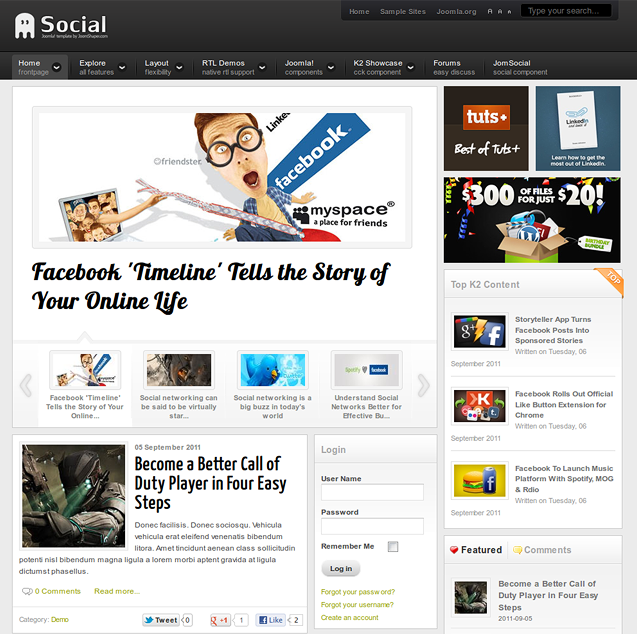 Check out their LIVE demo and you can download it here.
Enjoy using these awesome templates!