How We Finally Stopped Spam On Our JomSocial Community
It's great to have popular site, a site that with organic traffic that's loved by users… until it starts to attract spammers.
And it will attract spammers. They'll come looking for Google juice by adding links back to their own sites. They're hoping that those links will increase their site relevancy and win higher positions in search results.
Thousands of spammers try to post links on our iJoomla blog each month. Thankfully, they're stopped by a plugin called Akismet which manages to block as much as 99% of the spam.
Our own Jomsocial community has a similar problem. You've probably seen it in our stream. We get posts with links to anything from Uggs to Viagra right on our community.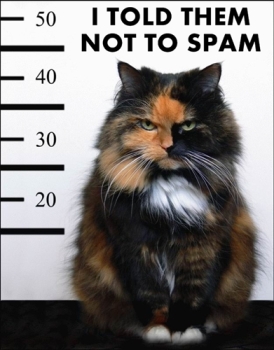 It's really not cool.
We have people who start groups and events that contain either spam or inappropriate content.
That's very not cool.
And we've even spotted a couple of "ladies" who write directly to members soliciting them for their email addresses and promising lots of fun.
That's even worse.
In fact, it's all bad. So we took action.
Daily Limits On Posts
First, we limited the number of posts people can make each day:
New posts – 3 per day;
New groups – 3 per day;
New videos – 3 per day;
New messages – 3 per day.
Few users post more than that each day, so that restriction alone stopped half the spam without bothering anyone.
Events And Group Moderation
We next made new groups and events require admin approval.
We still get all sorts of crazy events and groups placed on the site, but the community no longer sees them. Our new dashboard alerts us to new pending groups and events, and either approve or decline them before they go live.
Activating Akismet
The last problem was the trickiest.
Someone was spamming our community stream hard, and it was being done automatically, probably with a tool like Selenium IDE. As soon as we deleted the link and banned the user, new links appeared almost instantly.

So we turned to Akismet again. It already has a built-in feature in the JomSocial admin, so there was no need to install anything. I subscribed to their service (it costs just $5 per month) and added the key to JomSocial's backend.
That was it. Since then there's been very little spam on our stream.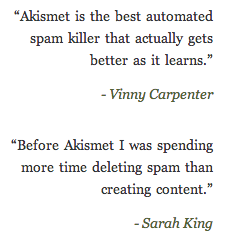 It's important to remember that Akismet will stop 99 percent of spam but it won't block all of it. As a good community admin, you'll still have to be on top of the posts and checking your stream and reports daily.
It's also important to know that sometimes Akismet will throw up a false negative: it stops posts that aren't spam. There's not much you can do about that.
Overall though, I've been very happy with the way Akismet stopped the spam on our community. It's great to see again that the tools we offer you, our customers, really do work exactly as they should.
Did you encounter a spam issue on your community site? How did you handle it?