Written by
Published on
Hits: 4682
First Look At The Kikiriki: New JomSocial Theme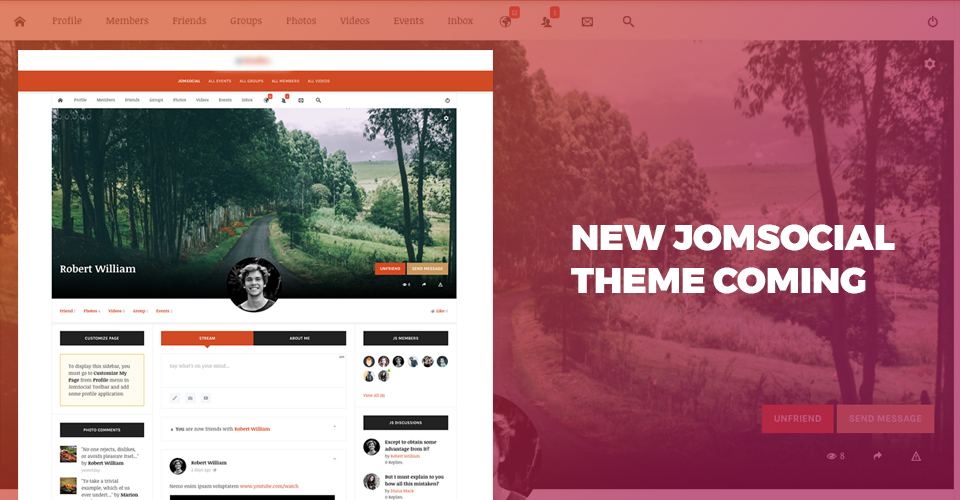 Continuing on the promise to deliver multiple themes for your community, we'd like to introduce you to JS Kikiriki, the newest addition to the set of free JomSocial themes for all Professional and Supercharged plan members.
JS Kikiriki is orientated towards content, making it prominent and easy to find.
JomSocial Theme Developer Kit is used in this theme too so that it fully support all options of Theme Designer and allow more flexibility with default images, colors, borders and block positions, while still looking unique.
JS Kikiriki is currently in development but here are some screenshots that show various pages.
Frontpage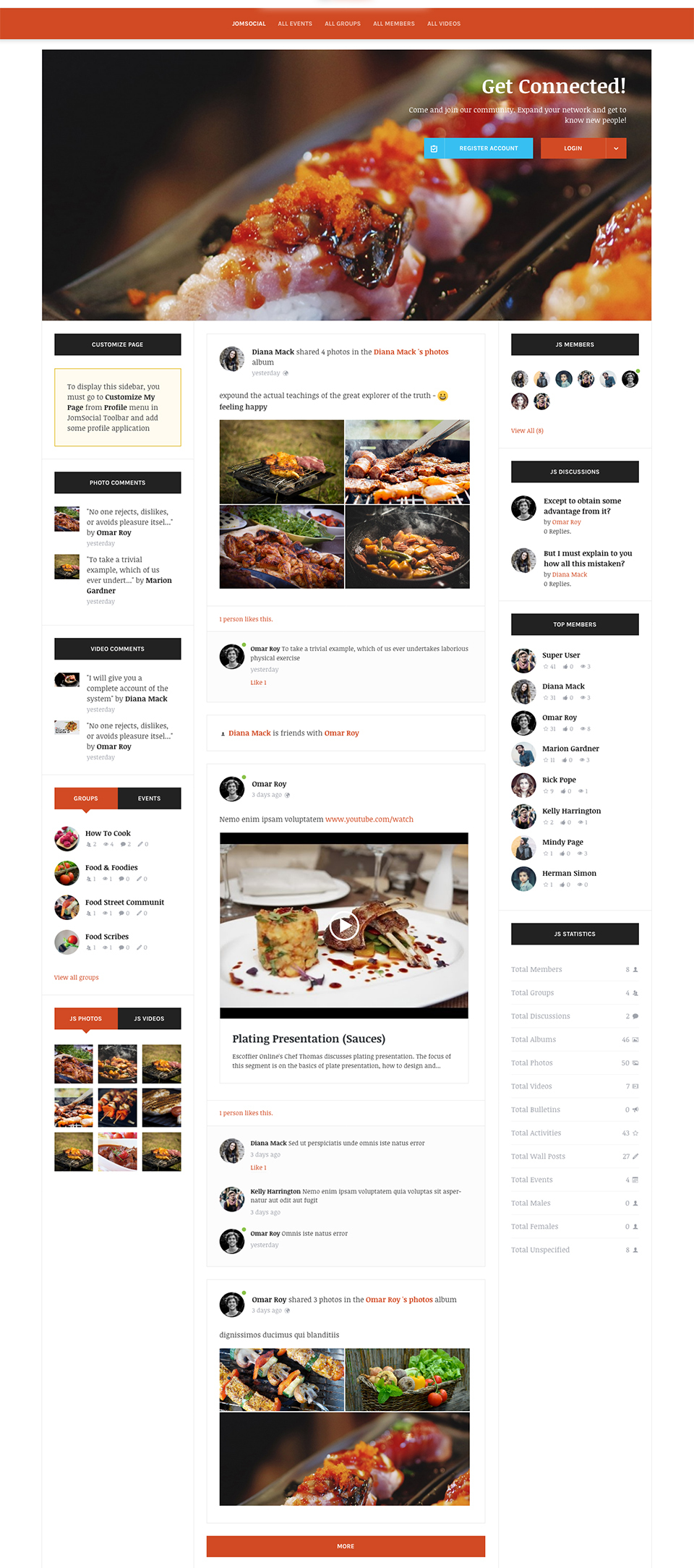 Profile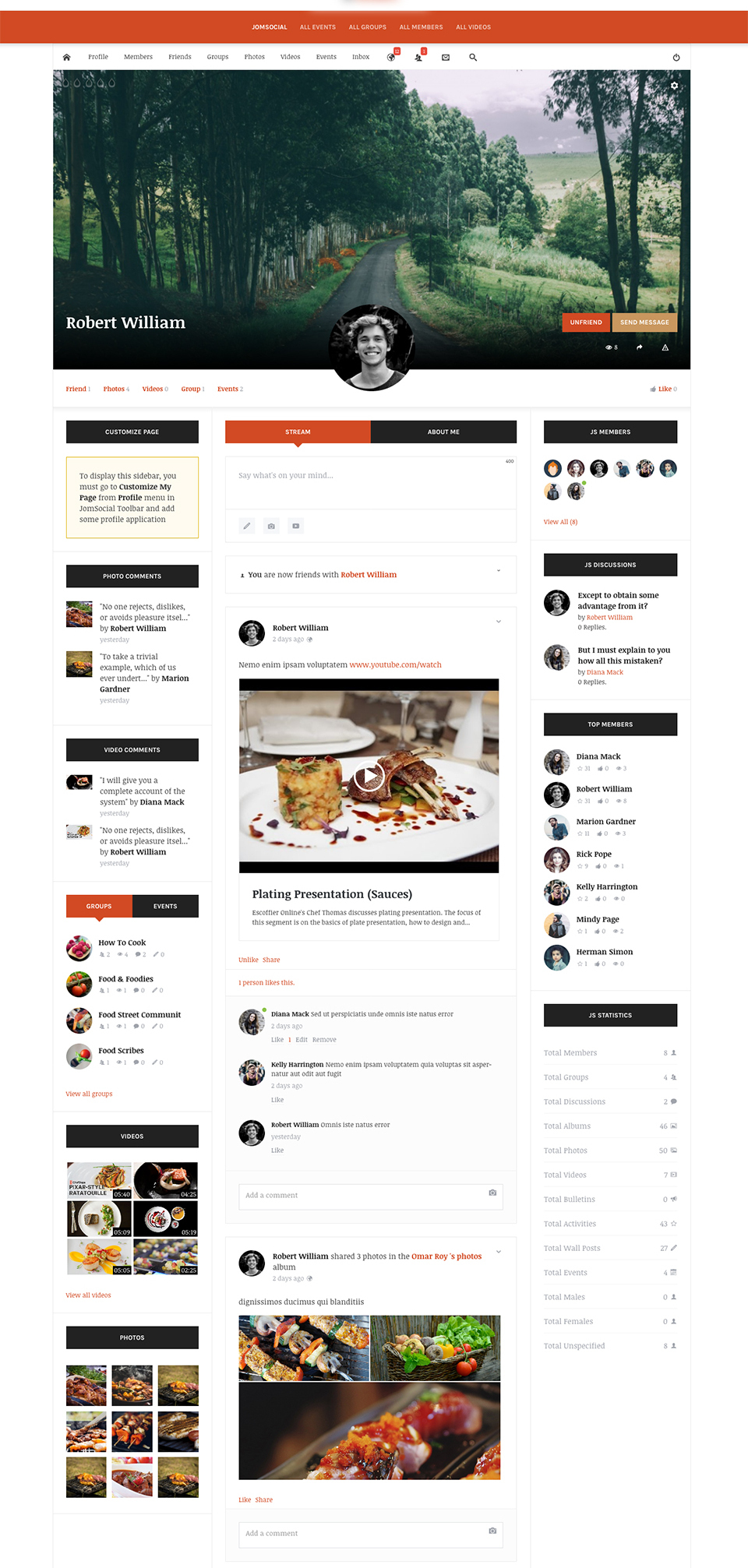 Videos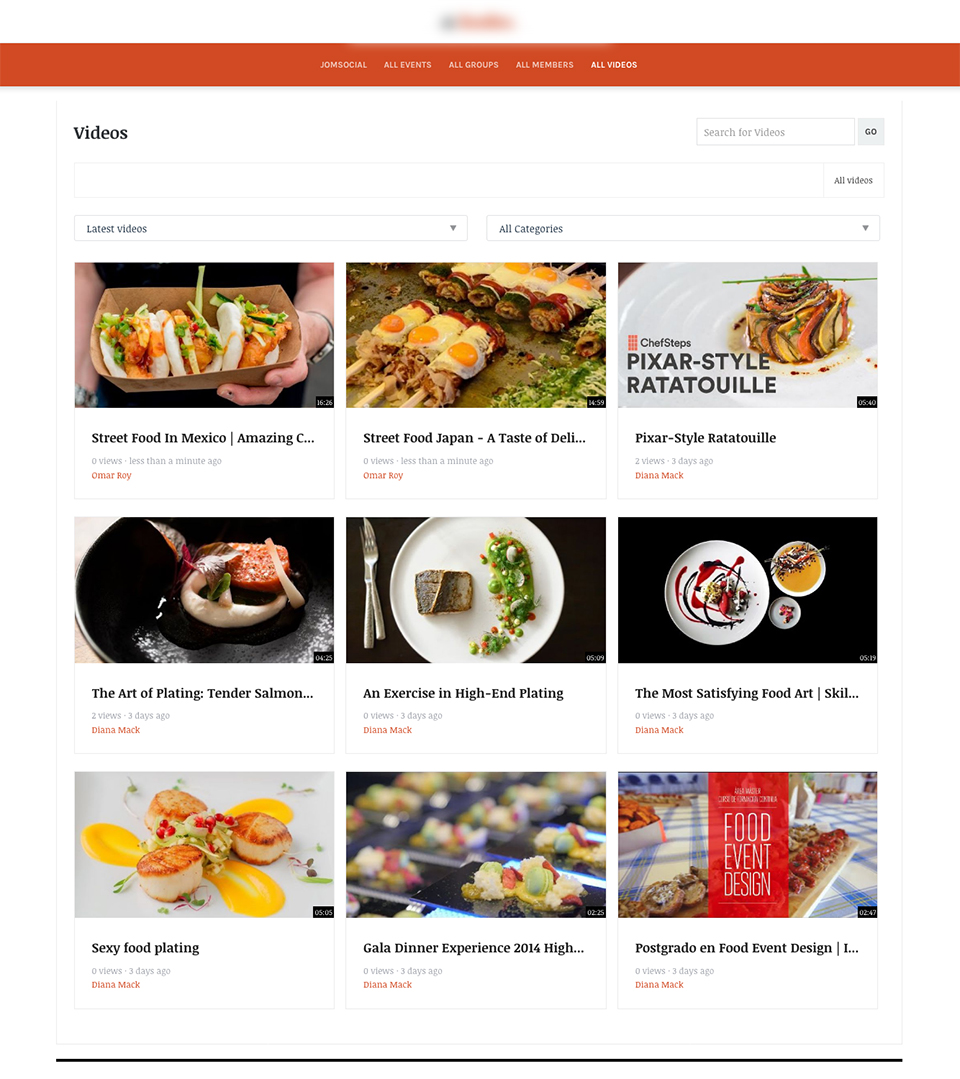 Events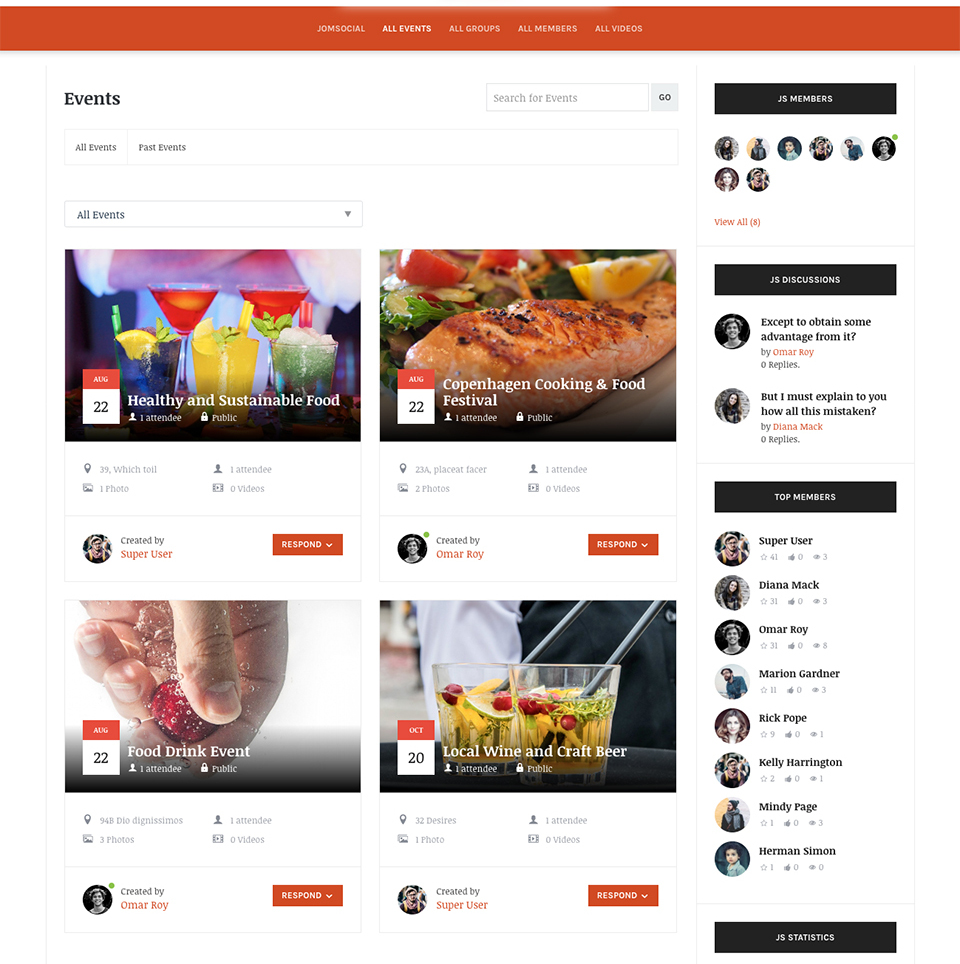 Note: Groups and Photos pages are still under development.
Other Themes And Templates
We have already released few themes for JomSocial and Joomla! and most of them are free if you are Professional plan member. If you have Supercharged plan, you get them all.