Written by
Published on
Hits: 3384
JomSocial 4.1.2 Is Out!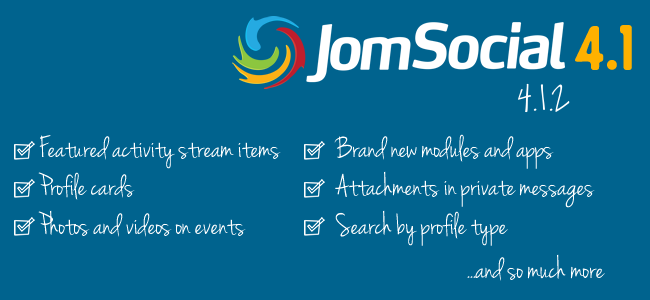 Version 4.1.2 adds the photo uploading feature to the editor, and includes bug fixes reported since the previous version.
You can see the full list of fixes and improvements in our 4.1.2 changelog.
What's New?
Members can now upload photos from a local computer when creating descriptions for events and groups, and when contributing to discussions.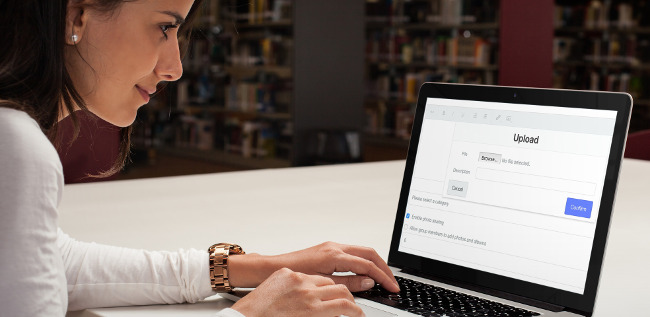 We have also changed the registration flow when admin approval is required. Users now have to verify the email before the administrator receives a notification.
How To Download JomSocial 4.1.2
Log in to your account at the JomSocial website and download the latest package. Unzip the package to find the JomSocial 4.1.2 installation file or iJoomla Installer.
How To Upgrade To JomSocial 4.1.2
1. To upgrade with iJoomla installer (recommended):
Navigate to the iJoomla Installer component and click the red "Upgrade" button.
Instructions for this method can be found here. Note that the version number in the document may differ from the current version but the upgrade process will be the same.
2. To upgrade by installing the package:
From any JomSocial version 4.1.x - Simply install the newest version on top of the old version.
From JomSocial 4.0.x or older - Perform a tier upgrade.
3. To upgrade with a patch:
Patch files are provided as a courtesy. It is always recommended that you update your JomSocial installation using an installer. If you must update through patch files, they are available on the forum.
If you're not sure how to update with patch files, we have a tutorial for that too.