jLike - jomLike with awesome avatars, features and 20+ extensions intergration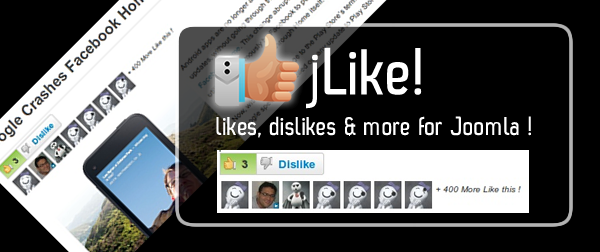 After Techjoomla acquired jomLike & jomGive from CorePHP last August, they have promised an exciting & ground breaking changes; features to both the extensions. With the release of jLike 1.0, they have rewritten the entire code base to add some really awesome features & many many new extension integrations.
jLike! is a powerful new component, module and plugin for your Joomla website & it Packs a ton of features & lots of power under the hood. Whether its a Universal sitewide Like system or a full fledged internal Social Bookmarking tool like Digg or Delicious with ability categorize likes & add notes to content !
More details can be obtained here.