Super Events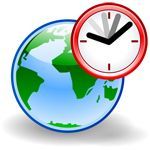 SuperEvents is a social networking component that is used to give the ability to your users to:

* create events,
* join events,
* sell event tickets.
* upload event photos,
* upload event videos,
* upload event files,
* comment on photos, videos, and files,
* download files,
* discuss on discussion boards,
* and write on event walls!

SuperEvents features:

* HTML descriptions,
* a News section for each event,
* unlimited categories and sub-categories,
* discussion boards with WYSIWYG options,
* different types of event attendees,
* compatibility with SuperMessenger,
* integration with JomSocial,
* an All-Around module,
* a Google Map plugin,
* a Google Map module,
* a calendar module,
* integration with Joomla core search plugin,
* integration with AXXIS Sharing,
* integration with AXXIS Simple Rating and Reviews,
* integration with XMap,
* integration with J!Mail Alerts!

It comes packed with extra features, such as:

* event templating,
* invitations,
* live comments,
* event walls,
* discussion topics and replies,
* photo galleries,
* video galleries,
* file repositories,
* 3 types of events(public, private, secret),
* plus lots more!

Now with Google Maps for easier event location, and the unique event-ticket selling system!

UNIQUE FEATURE: Make money out of your site, with the ability to sell tickets directly on your site! Keep all the money (if you are the one organizing the event), or keep a commission on events published from other users on your site!
Listing Details
JomSocial 1.6
JomSocial 1.8
JomSocial 2.0
JomSocial 2.2
JomSocial 2.4